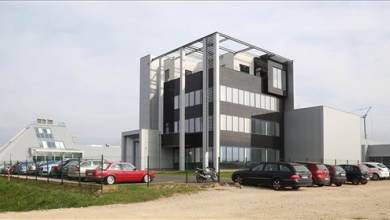 Developments worth ten billion will be completed in Zalaegerszeg in 2023.
Investments worth almost HUF 14 billion will be completed this year in Zalaegerszeg, and new developments will start with around HUF 7 billion. At the press conference held in this regard at the county seat, new investments on the ZalaZONE Automotive Test Track and its surroundings were highlighted.
According to the plans, I would also like to continue the support program of the Hungarian village program with the aim of renewing the roads, sidewalks and public institutions in every village within ten years.
As stated, despite the coronavirus and the war raging next door, great progress is expected in the field of digitization this year, so the land traffic service, for example, will be completely electronic, which will help the development of the economy, shorten and make administration less bureaucratic. Using artificial intelligence in the government windows, state administration services are shortened and paperless.
At the event, László Palkovics, president of the Széchenyi István Egyetemért Foundation, which also operates ZalaZONE, and CEO of N7 National Defense Industry Innovation Holding Zrt. reported that production will start this year at the Rheinmetall combat vehicle factory in the northern industrial park of Zalaegerszeg. Bosch's research and development center for the vehicle industry is being completed, and new investments are also being made on the test track. He also indicated that the high-tech nature of Zalaegerszeg will be strengthened by new military and vehicle industry developments. It is also planned to build a power plant based on the utilization of renewable energy sources, which would supply energy not only to the test track and the surrounding industrial park, but also partially to the county seat of Zala.
As it turned out, the new logistics center of Magyar Posta will soon be handed over, with an investment of several billion forints, Europtec Kft. will build a new plant hall, creating 90 jobs. Binax CC Kft., which operates call centers, will also create about 150 new jobs this year.
A total of HUF 13.8 billion worth of investments are currently underway in the city from domestic and European Union funds, including energy modernization of city institutions. From the resources of the Territorial and Urban Development Operative Program Plus, additional developments worth about HUF 7 billion will be launched during the year, thanks to which the city can maintain a much more energy-efficient and economical institutional system.
Hardware, software, tests, interesting and colorful news from the world of IT by clicking here!