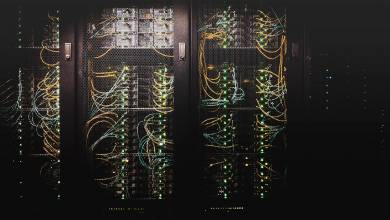 A new branch of science is being born, which would unite physicists, biologists and economists.
It was established with the participation of leading Hungarian scientists Institute of Scientific Computing Associationthe purpose of which is to facilitate the methodological cooperation of experts working in the most diverse fields of natural, social and human sciences, who use complex calculations, and to develop a common approach, whether it is about artificial intelligence or the analysis of stock market processes.
Nowadays, the methods of scientific calculations are used more and more widely by both the scientific and industrial sectors. The field is developing at a rapid speed, but the professionals who apply its methods in their work on a daily basis work in such different areas of the natural, social or even economic sciences that they do not have many opportunities for cooperation and common thinking. This problem was recognized by several Hungarian researchers who are employees of the country's leading research institutes and universities, and they established the Scientific Computing Institute Association, which they hope will provide a suitable forum and support for cooperation and joint thinking and thereby increase their international effectiveness.
"We work to help researchers, students and teachers to better understand the key methods used in scientific calculations, and to encourage innovation and development in the field of basic and applied research," said András Telcs, the President of TSZI, head of the Computational Science Department of the HUN-REN Wigner Physics Research Center, doctor of the Hungarian Academy of Sciences, university professor.
"Scientific computing is used in many scientific fields, whether it is artificial intelligence, chemistry, physics, mathematics, economics, sociology, data mining, quantum computing, robotics, analysis of stock market processes, or even biology and brain research. Scientific computing is gradually becoming an independent discipline, and specialists they wanted to respond to this trend by founding the Institute."
The scientific collaboration, which operates in the form of an association, was founded by prominent representatives of the various fields of scientific computing. Their goal is to provide space for methodological cooperation, joint thinking, and relationship building among researchers working in the field of scientific computing, to provide training and further education, and to build a reliable knowledge base. The organization's presentation will be on November 7-8, 2023. took place at the SciComp2023 conference in Budapest between