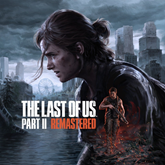 Just yesterday, we informed you that files from The Last of Us: Part II for PlayStation 5 were uploaded to Sony servers. This meant that the announcement of a refreshed version of Ellie and Abby's adventures might only be a matter of time. Sony has finally confirmed the existence of a production called The Last of Us: Part II Remastered and, in addition to graphical improvements, it will also offer some new content. Unlike The Last of Us: Part I, this time players won't have to pay the full price… as long as they have the second game on PS4.
The Last of Us: Part II Remastered is officially coming to PlayStation 5. The game by Naughty Dog will be released on the console on January 19, 2024.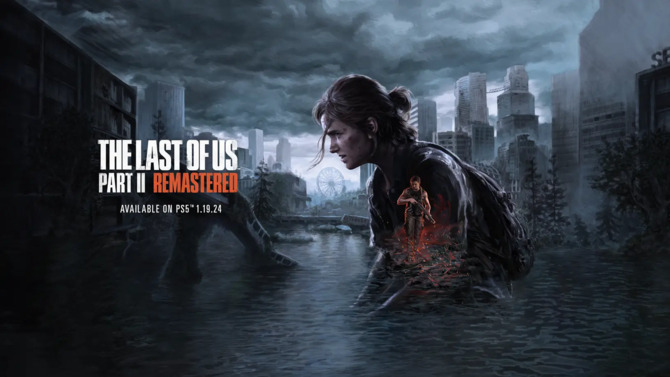 The Last of Us: Part II Remastered is coming to PlayStation 5 (there is currently no mention of a possible PC release), and the release date is set for January 19, 2024. Owners of the PlayStation 4 edition will be able to upgrade for $10 instead of paying the full price a second time. It will also be possible to import game saves from the original release to the newer Remastered. The production will offer graphical improvements, including higher texture resolution, longer object drawing range and better shadow quality. However, the first screenshots show that there will not be too much difference between the PlayStation 4 and PlayStation 5 releases (exactly as we expected). Naughty Dog will again offer Fidelity and Performance modes – the former has a native 4K resolution, while Performance offers an input resolution of 1440p, then scaled to 4K. Framerate has not been announced, but we expect Fidelity to offer gameplay at 30 frames per second, while Performance will offer gameplay at 60 FPS. Owners of TVs with VRR and HDMI 2.1 can also count on the Performance mode, where the framerate will be unlocked. The capabilities of the DualSense controller were used, including haptic vibrations and adaptive triggers.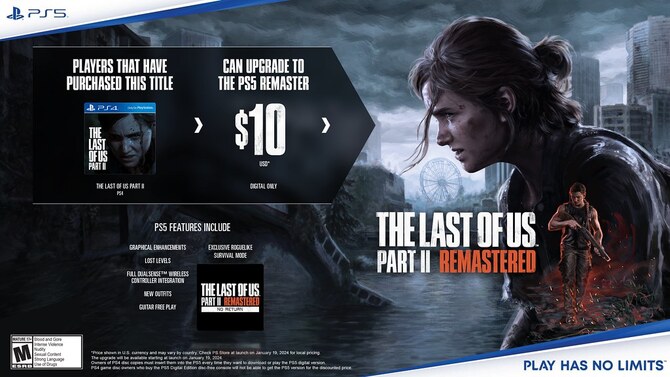 The Last of Us: Part II Remastered will offer several new game modes not available in the original version. First of all, the remaster will receive a game mode called No Return, prepared in the roguelike style (so-called croissant). By choosing one of the available characters (some we could control before, others not), we have to fight randomly generated battles in several turns, each time ending with much more powerful bosses. As we progress, we will be able to choose other rewards and unlock additional characters that we can control. In addition, there will be a Guitar Free Play mode, which will allow you to use mini-games related to playing musical instruments much more often. Now the number of available places where we can play has been increased, and it is now possible to use universal guitar pedals to modulate our performances. Finally, we also have the Lost Levels mode, which gives you a behind-the-scenes look at how Naughty Dog brought their game to life. Lost Levels are several previously cut stages that can now be played freely. The studio emphasizes that these are not fully completed levels, but rather fragments from the early stages of development. Their goal is not only to see a new perspective on The Last of Us: Part II, but also to listen to the developers' commentary and thus provide a richer context for the whole thing.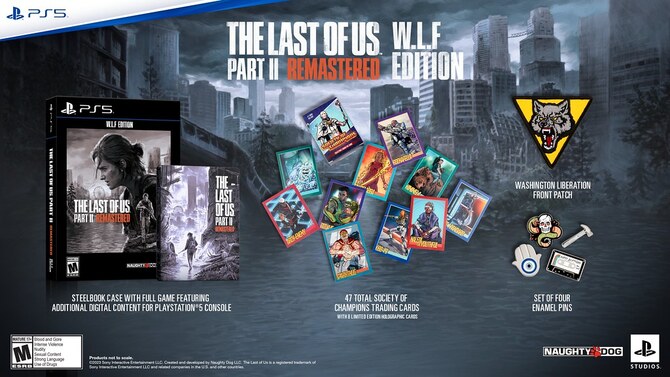 The Last of Us: Part II Remastered will also be offered in physical distribution. In addition to the standard edition, in regions where PlayStation Direct is available (USA, Great Britain, Germany, France, Belgium, Italy, Spain, Portugal, Austria), a limited WLF Edition will also be available, including: steelbook (this time it looks like the box will contain a game disc and not just a code for the digital version), a patch, pins and a set of 47 Society of Champions cards). Pre-orders for The Last of Us: Part II Remastered will be available from December 5, 2023.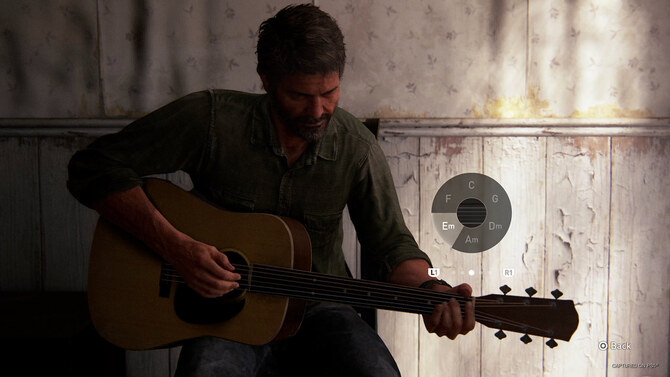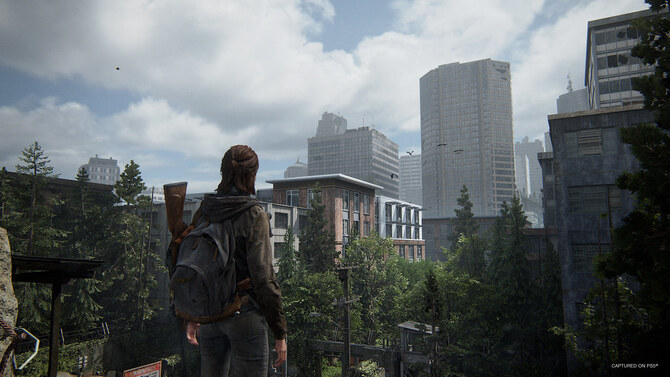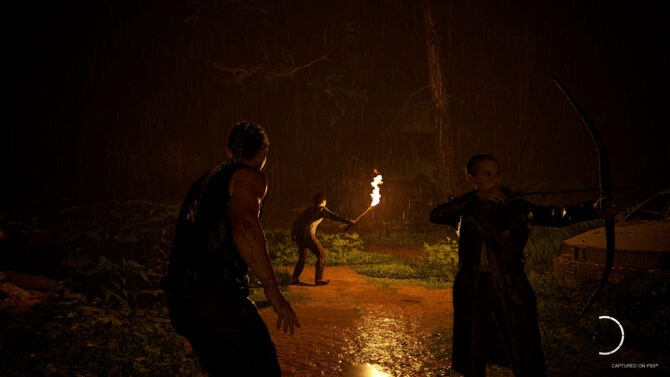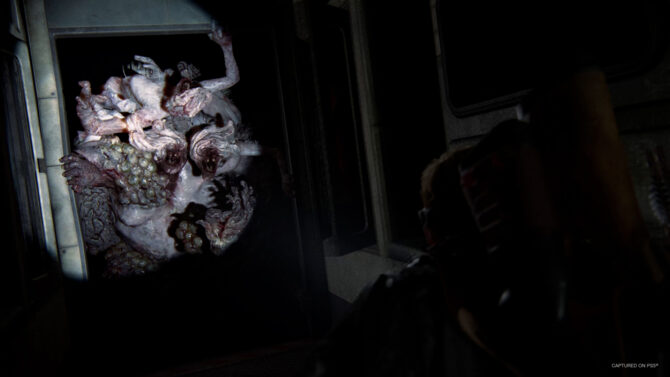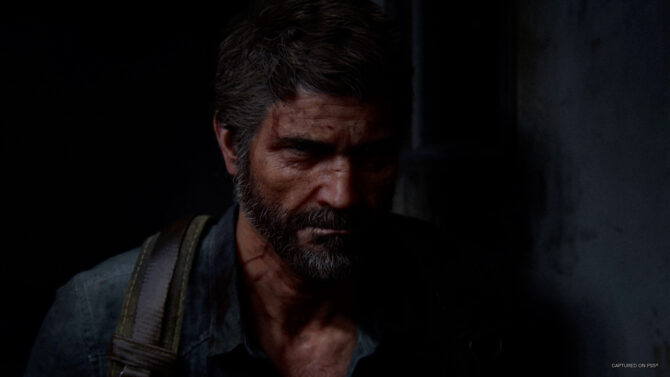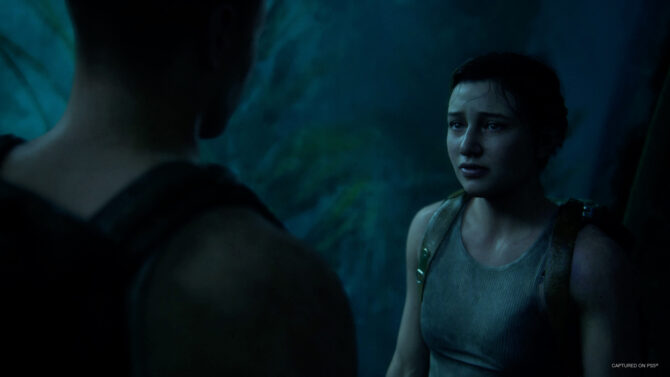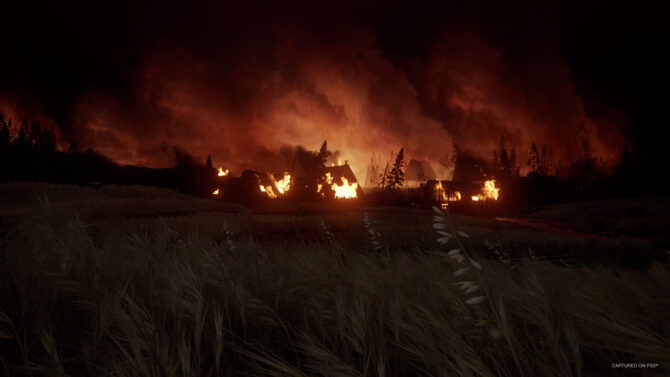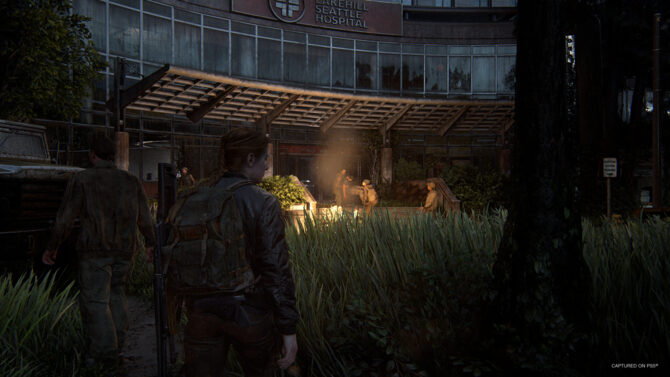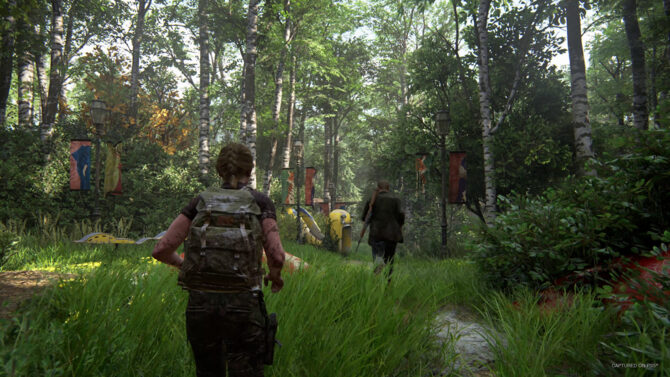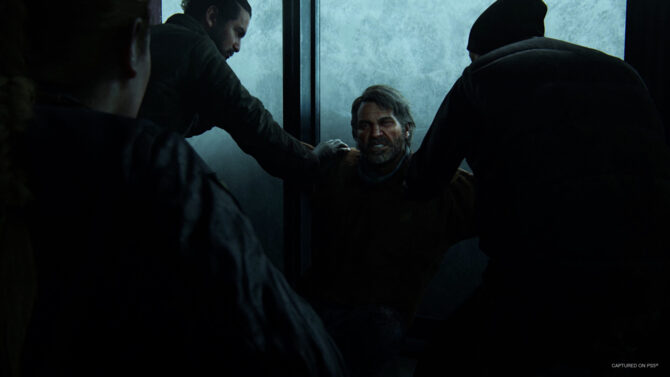 Source: Sony