Another issue is that you shouldn't force regular lawn mowing too much.
In the Scandinavian countries, robots mow the lawn in almost every garden, while garden robotization is still in its infancy in Hungary. The future, however, clearly belongs to robots and battery-powered machines in garden care – it was revealed from Husqvarna's compilation.
The innovative robotic lawnmowers of the Swedish group of companies that manufacture electric garden devices are used in around two million gardens worldwide, and sales are growing dynamically in Hungary, with the company selling thousands of devices last year. Husqvarna, a pioneer in garden robotics, has been making continuous technological improvements in lawn mowing for almost 20 years, and soon it will also raise the robotization of large communal areas to a new level.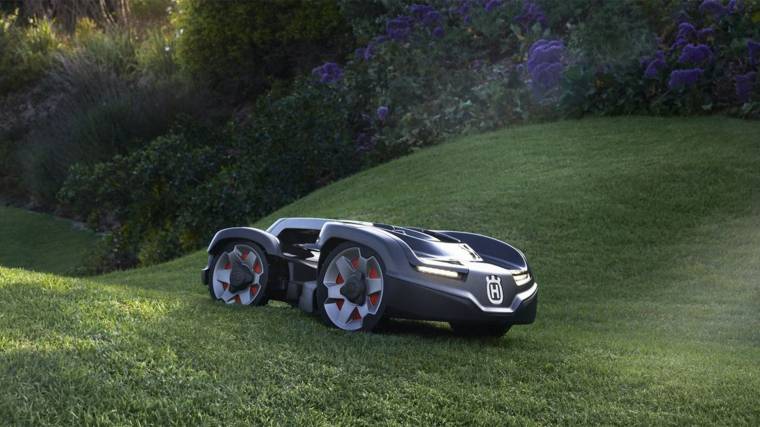 Sixty percent of Hungarians have their own garden, and the majority do the work around the garden themselves. 9 out of 10 do so, and only 7 percent use professional help in certain cases.
Hungarians like weeding the least among garden chores: 6 out of 10 respondents shy away from it, but mowing the lawn is also on the podium, as the latter is typically the responsibility of men in the family. That's not surprising. that although the majority have a traditional lawnmower, 63 percent would like to try a robotic lawnmower in their own garden – revealed Husqvarna's representative survey.
According to the Swedish company that manufactures electric garden devices, the future clearly belongs to battery-powered and robotic lawnmowers, and sales are growing dynamically in this segment.
"Husqvarna is at the forefront of the development of innovative technologies and is currently present in around 40 countries. The openness to robotic lawnmowers is very different in individual countries. Although the models are used in around two million gardens worldwide, the market for robotic lawnmowers today is largely occupied by consumers in Western and Northern Europe segment, Sweden and Germany, for example, are absolute leaders in this"
– said Zoltán Volonics, Husqvarna's sales manager.
The specialist added that the use of gasoline-powered machines has completely ceased in the Scandinavian countries, people are much more environmentally conscious and robots mow the grass in almost every garden. In the Benelux states, it is not uncommon for 150 robotic lawnmowers to mow a golf course at the same time. On the other hand, in the United States of America, for example, there is still a significant demand for gasoline-powered products.
According to Volonics, the application of robotics in the garden is still very new in Hungary and there is also a kind of mistrust towards robots, which is largely caused by the fact that many people choose cheaper solutions that are difficult to program because they do not come with expert support. Last year, Husqvarna sold more than two thousand robotic lawnmowers, for which it guaranteed the help of experts: only after surveying the terrain, they recommend a model to users and help with the precise programming of the device, as well as the placement of the boundary wires, so that the robotic lawnmower can operate smoothly.
For example, the company has been developing and manufacturing devices belonging to the Automower® product family since 1998, of which 15 different models are currently available for residential use in Hungary. Robotic lawnmowers work everywhere from small urban gardens to areas of up to 5,000 square meters. You can program them with your own application, which enables remote control and monitoring. Certain products already have GPS-based theft tracking, which alerts owners immediately in the event of a problem.
According to Volonics, robotic lawnmowers will become more and more available and widespread, which is why there will be many developments and innovations in garden robotics. It is a challenge, for example, for the machines to find their way back to their charging station and to operate in all terrain conditions. Husqvarna's robotic lawnmowers can already do this with the help of a guide wire installed in the garden, and they can cope with slopes of up to 70 percent. There are also devices that operate without a boundary wire and with the help of satellites.
However, lawnmowers also have to take care of wildlife: for example, the sensors avoid hedgehogs and other small animals hiding in gardens.
"We are constantly researching new technologies and trying to find solutions to all emerging challenges, such as for efficient mowing of larger gardens. We are now presenting our robotic lawnmower, called CEORA, based on new technology, which can manage an area 10 times as large, around 5 hectares, and it works without a boundary wire and with the help of satellites thanks to the uniquely developed EPOS™ system. In addition, the robotization of large parks and public areas is a recurring issue, which we have been investigating continuously for two years now."
– added the specialist.
We previously wrote about why here you shouldn't mow the lawn so often in the gardens.