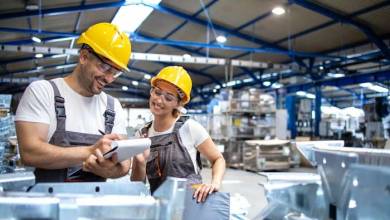 The foreign direct investment was approved by the Hungarian state, and the new owner was officially notified to the company court.
QIMA, which provides testing, inspection and certification (TIC) services, has announced that it has acquired CCLab, the only Common Criteria accredited test laboratory in Hungary. The strategic partnership underscores QIMA's commitment to ensuring the security and reliability of global supply chains while expanding its presence in the growing cybersecurity industry.
Cybersecurity is now widely seen as a key aspect of environmental, social and governance (ESG) issues as international supply chains face increasingly complex cyber threats and attacks. By integrating QIMA into the CCLab group of companies, it further strengthens its comprehensive global ESG solutions.
"Adding CCLab's capabilities and knowledge is a tremendous opportunity for QIMA to expand our presence in cybersecurity services and develop solutions to protect our clients' products and end users," said Sebastien Breteau, founder and CEO of QIMA.
"This collaboration is very much in line with our mission, which is to support our customers in making products that consumers can trust."
The combined forces of the two companies offer a "one-stop" solution for the consumer electronics industry, where cyber protection services complement QIMA's existing testing, quality control, certification and CSR audit solutions.
"The corporate culture and values ​​of QIMA and CCLab are very similar. Joining QIMA will allow CCLab to expand our commercial and operational scope and accelerate our growth," said Ferenc Molnár, founder and CEO of CCLab.
With the acquisition, the professional management of CCLab Kft. will remain unchanged, and the company's existing and future potential customers will continue to be served without interruption. Thanks to the investment and the increased demand for the lab's services, the number of the team is gradually expanding, and in order to increase efficiency, additional digital tools will support the evaluation activity.