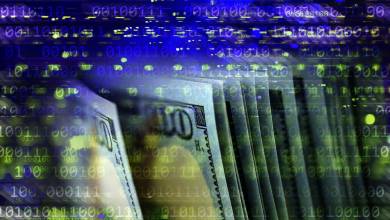 The United States District Court in Puerto Rico has ordered the arrest of notorious Mango Markets skimmer Avraham Eisenberg. Meanwhile, crypto payment, exchange and infrastructure provider Wyre has reportedly informed its employees that it will close in January.
Following a detention hearing, U.S. Magistrate Judge Bruce McGiverin ruled that Eisenberg's detention was necessary for several reasons. According to court documents, the request for release was denied, among other reasons, because Eisenberg faces a long prison sentence if convicted, while he has significant family or other connections outside the United States and has not had a background check, suggesting he is a fugitive from justice.
On December 28, Eisenberg was arrested on fraud charges despite describing his attack on the crypto exchange as a legitimate open market action. The Mango Markets hijacker was arrested in Puerto Rico and charged with market manipulation and fraud. On October 15, Eisenberg published a post on social media claiming that the exploitation of Mango Markets was a legal act. He claims he used the protocol as intended and that the plot was simply an "extremely profitable trading strategy," reported the Cointelegraph.
Wyre, a crypto payment, exchange and infrastructure provider, was founded in 2013, but after ten years it seems to have reached the end of its career, and according to a notice sent to employees by the company management, the business will close in January.
The protracted market downturn and growing investor distrust of crypto companies and exchanges is not abating for now, and the purge will continue into 2023. One victim of this is the Wyre. During the holiday season, the company's CEO Ioannis Giannaros sent out emails to employees informing them that the company would liquidate and end its services in January 2023, Axios reported, citing a former Wyre employee. Before the end of last year, another employee confirmed the news on LinkedIn. Still another claimed that he had yet to receive severance pay from the company, leading to speculation that Wyre might not even – writes the IB Times.
"We're still operating, but we're taking it back to plan our next steps," Giannaros, who declined to comment on the allegations by former Wyre employees, told Axios. Rumors of Wyre's shutdown were also mentioned by the co-founder of Join Royal.
Giannaros and Michael Dunworth, co-founders of the cryptocurrency company, raised $291 million in nine funding rounds when they launched Wyre 10 years ago, according to Crunchbase data. Dunworth exited the company and cashed in a 12.5 percent stake shortly after talks for Bolt to buy the company for $1.5 billion fell through last September.
Noah Weidner, a fintech writer, shared on Twitter that he suspected the company might be in trouble since September. He said he sent an email to Wyre inquiring about its product called Yield, noting that the company's "response indicated that Wyre+Yield has been closed for months, but some applications still use it for treasury".
Hardware, software, tests, interesting and colorful news from the world of IT by clicking here!