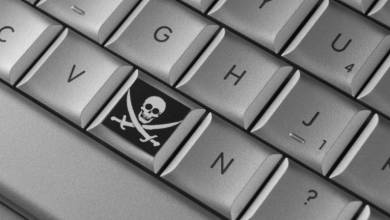 Software, movies and music from unfriendly countries can now be used in Belarus without permission from the copyright owner.
Belarus has temporarily legalized the use of digital content from "unfriendly countries" without the consent of copyright owners, according to the decree signed by Belarusian President Alexander Lukashenko and published on the country's official legal information portal.
The new law, which takes effect this week, allows software, films, music, television programs and other "audiovisual works" to be used without permission in the country if the copyright holders are from countries that have imposed sanctions on Belarus.
The provision states that royalties must still be paid to copyright owners for the use of the content, but the amount must be transferred to the account of the Belarusian patent authority, where copyright owners can claim it within three years.
The document also legalizes parallel imports, sometimes referred to as "grey" imports, the practice of importing non-counterfeit products through alternative supply channels without the permission of intellectual property rights owners. The measure applies to imports from any country, not just countries classified as "unfriendly". According to the new law, the importation of goods without the permission of the right holders is considered legal if these goods are included in the list of "essential" products for the domestic market.
The law "gives the possibility to import original goods not only to the copyright holders or official distributors of the intellectual property, but also to any importer". The purpose of the temporary measure is to prevent the shortage of imported goods and the saturation of the consumer market," the Belarusian government explained on its official Telegram channel.
Parallel imports are not allowed if the copyright holders of the goods continue to cooperate with the citizens of Belarus and there is no critical shortage of such goods in the domestic market.
Hardware, software, tests, interesting and colorful news from the world of IT by clicking here!