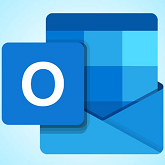 The new Outlook for Windows app has been in public preview for almost a year as Microsoft continues to add new features to the email client. Until now, the new version of Outlook only supported personal and work Microsoft accounts, but the Redmond giant has promised that support for third-party accounts will come soon. Today, Microsoft announced that Outlook for Windows finally supports Gmail.
Today, Microsoft announced that Outlook for Windows enables you to support your Gmail account. Yahoo and iCloud support is coming soon.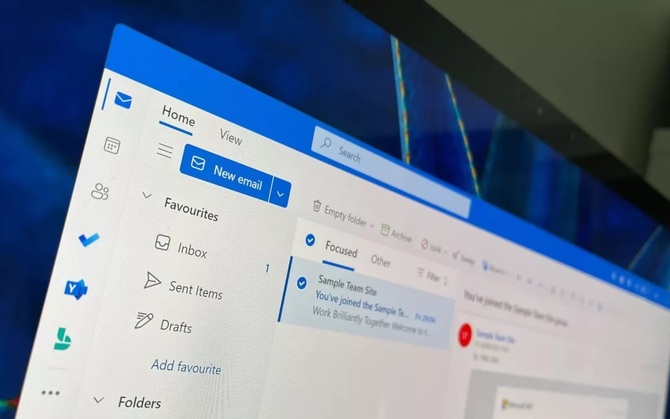 "The initial version of the program only supported your own Microsoft accounts, whether they were work, school, or personal accounts" wrote Margie Clinton, Group Product Manager, on blog. "But Outlook is for everyone, no matter what accounts they use – just like in our mobile and Mac apps. Today we're starting to roll out Gmail account support for people using the new Outlook for Windows preview. We'll also be adding support for Yahoo and iCloud, as well as the ability to connect a mailbox via IMAP. Our intention is that each person can access all their emails – in one place – on any Windows 10 or Windows 11 device".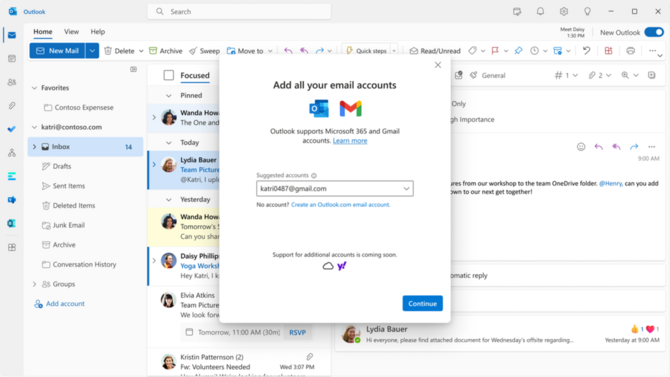 Outlook for Windows is currently in preview and available as an A/B test for Windows Insiders. To check if you're eligible for the new Outlook app, go to the Windows Mail app, and if there's a "Try the new Outlook" switch in the top right corner, you can turn it on now. The same switch will soon be rolled out to all Outlook for Windows users and is expected to replace the system mail and calendar apps.
Source: Microsoft