The MIJIA Instant Hot Water Dispenser has been launched in China at a price of less than 35 euros to change.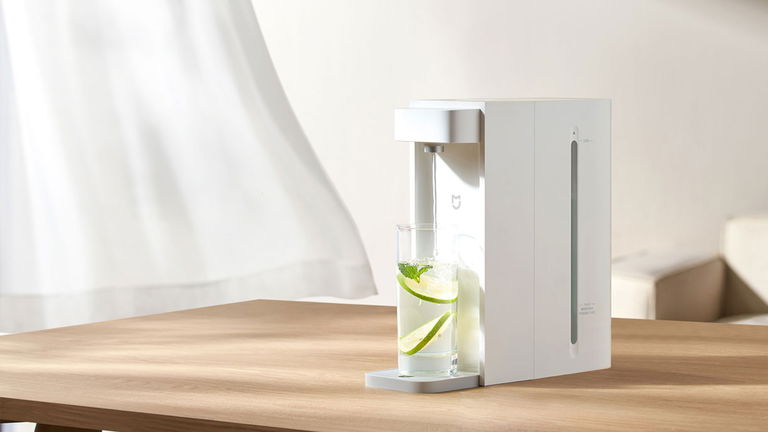 Xiaomi has added to its catalog another new and useful product that, probably, you won't be able to buy either (at least officially). It's about a instant hot water dispensercapable of heating water in less than three seconds.
Although best of all, as usual, is its price. In China, where the product has been launched under the name of MIJIA Instant Hot Water Dispenser, it costs less than 35 euros to change.
Heats water in three seconds and has a capacity of 2.5 liters
Xiaomi has provided its new device for the home with a dual heater system based on quartz, which allows to increase the temperature of the liquid almost instantly. In fact, after selecting the desired temperature through its touch screen located at the top, can reach that temperature in less than three seconds.
It has a maximum power of 2.2 kW and its tank admits up to 2.5 liters of water. In addition, it includes several different preset temperature modes that can be selected using the touch screen, or regulate the temperature by increasing or decreasing in levels of 1 degree Celsius.
At the moment, the MIJIA Instant Hot Water Dispenser It will only be sold in China. under the MIJIA brand, and will be available from January 5 through the brand's official online store and other distributors, such as JD.com or YouPin. It has a price of 249 yuan, about 34 euros according to the current exchange rate.
Although it will probably not be released in the global market, it is very likely that sooner or later it will be possible to purchase this product through major import stores such as AliExpress. In fact, in this type of store it is already possible find previous generations of this device at prices ranging between 60 and 170 euros.