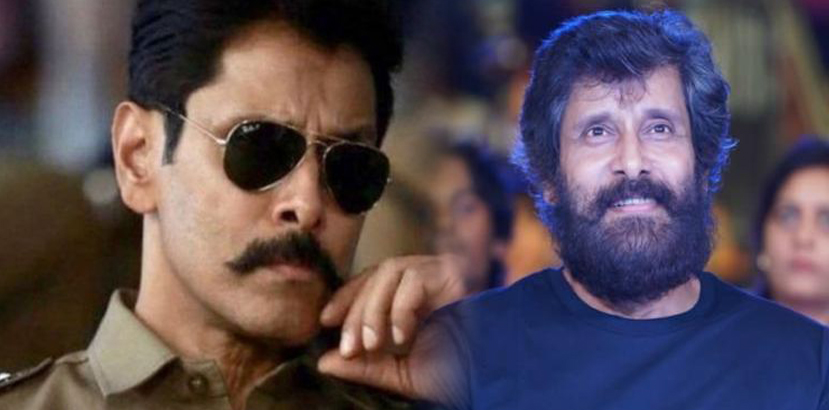 Actor Vikram: There are some actors who are dreaming for cinema and the most notable among them is actor Vikram. He started his career as a dubbing artist. After starting to act, all those films mostly turned out to be failures.
The film that was a milestone in his life was Sethu directed by Bala. That film turned Vikram's career upside down. His performance with a clean shaven head made everyone look back.
Also Read: Mud hut door means.. Aram director's next quality work!.. Karuppar Nagara teaser here!..
Sethu film became the trigger for Vikram to play a different bad character. Since that film, he has threatened various villains in most of the films he acted in. The most awaited film in that category was the movie Kandasamy directed by Susee Ganesan.
The film's producer S. Thanu said that Kandaswamy was the highest budget film in Vikram's career. And the film should have been a huge hit. But Thanu said that the film was a failure due to the director's actions.
Also Read: That director never let me sleep!.. Trisha's secret after many years..
Kandasamy is the longest film with almost 3 hours and 15 minutes of footage. In the beginning Thanu tells Susi Ganesan. If the length of the film is shortened, the film will go better than expected. So he has said that he can reduce it a little.
Apart from that, if there are any consequences, there is a possibility that their income as heroes and producers who come looking for you will decrease. So he has also said to think carefully. But Thanu also came down to tell Susi Ganesan to trust me.
Also Read: The actor who came across!.. The film that MGR was afraid to act in!… But something else happened!…
But it happened as Thanu said. The film turned out to be a flop. But Thanu said that we used the amount of advertising that we did for the production cost and there was no big loss at all. But Vikram also faced a lot of criticism with this film.