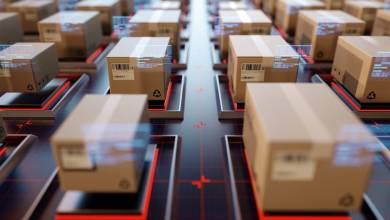 Smart packaging brings new business opportunities.
This year, the European Union announced a series of new rules based on sustainability aspects for the operation of companies that manufacture and sell consumer products in the countries of the region. One of the topics that received more emphasis is the requirement of the digital product passport (DPP) and the determination that by 2050 all companies should be suitable for the circular economy system.
The DPP concept reinforces smart packaging as a toolkit that integrates global technology solutions for traceability, authenticity, sustainability and customer experience. This enables the full introduction of the circular economy by 2050.
GS1, the global organization responsible for the standardization of product serialization codes (such as barcodes and QR codes), announced on the one hand that the replacement of barcodes with 2D codes such as Datamatrix and QR codes will be gradual and irreversible with the new DPP rules established by the European Union. and experts such as Avery Dennison have staked their chips on atma.io (a platform that assigns unique digital identifiers to everyday objects that can be connected) and the cloud of connected products.
These transformations ripple through assembly lines, supply chains and product packaging. In these phases of the product's journey, the use of radio frequency identification technology is essential, but most companies supplying RFID still have not recognized the extent of the processes taking place in the international market. The fact that products have passports is nothing new. The real change is that it comes through legislation and that it takes advantage of the green and digital transformation.
The decree refers to the DPP as "a data set containing product-specific data defined in a delegated legal act, which must be accessible electronically via a data carrier". This is consistent with everything that encompasses the basic concept of smart packaging and drives the use of RFID. The DPP must therefore ensure that the actors of the value chain – including consumers, economic operators and competent national authorities – have access to information about the products.
What kind of information is involved if full tracking of the products is not ensured and their place of origin is not guaranteed per product unit? The data required for this can be collected with barcode scanners, smartphone cameras that read serially numbered QR codes, and RFID readers. For loading the systems, for example, with logistics data to be read later, RFID is the technology that has been proven to do this safely, writes the RFID Journal.
Hardware, software, tests, interesting and colorful news from the world of IT by clicking here!