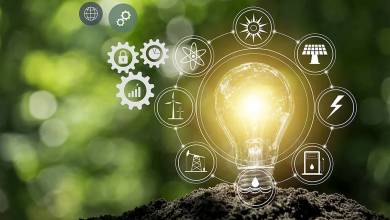 May 2023 was the first month in which the EU produced more energy from renewable sources than from fossil fuels.
Solar and offshore wind installations have peaked in Europe in recent years, and the continent is well on its way to weaning itself off Russian fossil fuels. The good news is contained in the annual report on the state of the "energy union" published by the European Commission the other day. According to the report, last year we increased solar energy production by 60 percent and wind energy production by 45 percent compared to 2021.
This is due to the fact that most of the countries tried to counterbalance the energy crisis following the invasion of Ukraine by switching to clean energies. Europe has thus taken a big step towards the goal of becoming carbon neutral by 2050. Last year, we bought just over 40 billion cubic meters of Russian natural gas, compared to 155 billion cubic meters the previous year.
The report notes that while the direction is good, it is still not enough to reduce greenhouse gas emissions by 55 percent by 2030 compared to 1990 levels. With a decrease of 3 percent last year, we are currently at 32 and a half percent. This is not enough in view of the fact that May this year was the first month when the balance in energy production tipped from fossil fuels to renewables.
The energy think tank called Ember (Páráz) also confirmed in an investigation that there has been a jump in the transition to renewables in the last few years. In the year 2022, 39 percent of the energy produced in the EU came from clean sources, and the proportion of fossil energy has been at a record low level for some time. Despite this, according to the committee, you should not sit back under any circumstances.
"Energy markets remain vulnerable, subsidies for fossil fuels have increased during the crisis, inflation is still high, our critical infrastructure needs to be protected, including from acts of sabotage"
– says the report.
Last year, the European Parliament adopted the guideline that by 2030, the proportion of clean energy should be increased to 42.5 percent. The committee sees that not all member countries do what they can, so the set goal will probably not be reached throughout the decade. In parallel with the publication of the report, the Commission also made public its plans to support the European wind energy sector. In their view, high inflation and the presence of Chinese competitors in the market make development very difficult.
A separate independent report by the Climate Action Network (CAN) found that several countries are failing to meet the EU's 2030 minimum climate and energy targets. It also classifies countries such as Denmark, the Netherlands or Sweden as "fraudsters". As national climate change strategies are being updated for the first time since 2019, many countries are lagging behind.
As Federico Mascolo, policy expert at CAN Europe, says:
"2030 is the first reality check for climate action, and failure to meet this milestone will severely hamper future efforts to mitigate the effects of climate change."