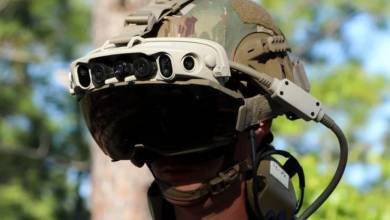 The cooperation has been bumpy before.
Although Microsoft signed a multibillion-dollar contract with the US military a few years ago to supply an Integrated Visual Augmentation System (IVAS) based on HoloLens technology, over time it became clear that the project did not go smoothly. Now you have to face another obstacle as the US Congress blocked the military from purchasing additional HoloLens hardware.
As Bloomberg noted, Congress rejected a request to buy an additional 6,900 headsets at a cost of $400 million due to some rather poor results in the field. Basically, field testing of the headset resulted in "mission-impacting physical damage" to 72 soldiers who wore the headset over three 72-hour periods in various combat scenarios. Side effects included eye strain, headache and nausea. In 80 percent of the infantry soldiers who experienced such discomfort, the symptoms appeared less than three hours after using the headset.
Although Congress rejected the $400 million funding request, yet approved a $40 million budget for IVAS's new model to address the aforementioned issues. The new version is expected to be physically more comfortable and have better software and lower power consumption.
Microsoft's HoloLens has had a bumpy ride with the US military before. Last year, a leaked Microsoft memo revealed that the company received very negative feedback from the US military, even regarding functionality. This was followed by the resignation of the head of Microsoft HoloLens, Alex Kipman, due to accusations of workplace abuse, Neowin reports.
Hardware, software, tests, interesting and colorful news from the world of IT by clicking here!