Players have been waiting for the release of the next-gen update to The Witcher 3: Wild Hunt for a long time. The new version was originally supposed to debut in the second quarter of 2022, but the developers needed more time to refine it. Ultimately, owners of new consoles and powerful computers could re-enter the Witcher world on December 14, 2022. Unfortunately, it was not without problems. Critical remarks concerned mainly fluidity problems, which effectively hindered the gameplay. CD Projekt RED today announced the release of another update that removes reported bugs and improves the title's performance.
CD Projekt RED has released a list of changes in update 4.02. The focus was primarily on improving the performance and quality of the graphic design.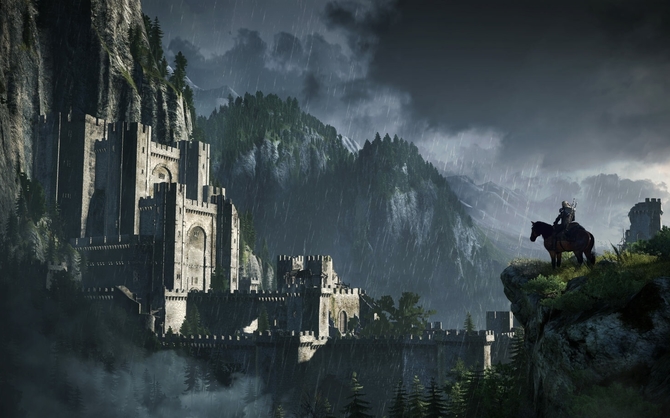 People playing on PC have certainly noticed that the new version of The Witcher 3: Wild Hunt has difficulties taking full advantage of the possibilities offered by modern multi-core processors. The problem intensifies in locations with a large number of NPCs, and is especially acute in Novigrad – the largest city in the game. As a result, the computer generates fewer frames per second than its computing power would suggest. The new update, in addition to better CPU utilization, solves the stuttering problem. The developers also restored the horizon-based ambient occlusion and fixed graphical errors in Toussaint.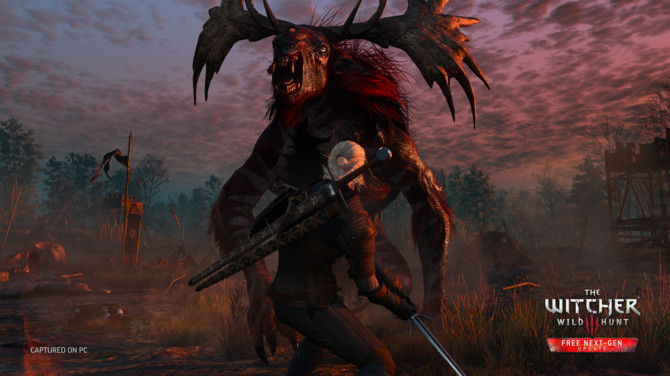 CD Projekt RED has not forgotten about consoles. The developers improved the performance of the title in performance mode on next-gen consoles. The Xbox Series X version has better memory management when playing with ray tracing enabled, and PlayStation 5 owners will no longer see blurry characters during dialogue. Moreover, the appearance of the water has been improved and the level of motion blur can be adjusted. In addition, errors in some tasks and foreign language versions have been eliminated.
Full list of changes in patch 4.02:
PC
Improved CPU core usage in DX 12.
Horizon-based ambient occlusion has been restored. Players who previously disabled ambient occlusion will need to do so again. You can do this by going to Options → Video → Graphics.
Fixed an issue where the "My Rewards" section was not localized in REDlauncher.
Fixed a flickering landscape issue in Toussaint that occurred when NVIDIA HairWorks was disabled.
Fixed a particle optimization issue that could cause the game to freeze intermittently.
consoles
Improved performance mode on next-gen consoles.
Fixed an issue where characters could be slightly blurred during dialogue and cutscenes on PlayStation 5.
Fixed a ray tracing memory usage issue that could cause crashes on Xbox Series X consoles.
Who sows his field in time… – the game will no longer freeze on next-gen consoles if Geralt runs away from Shani after starting a conversation.
Fixed an issue where quick saves could not be loaded when using cross-platform progression on Xbox One.
Added two missing "Swords of the First Order!" on previous generation consoles.
Fixed an issue with overwriting manual saves where in some cases the oldest game save was deleted on PlayStation 5.
Fixed performance issues in Beauclair and Novigrad after loading a save game.
Visual effects – PC and next-gen consoles
Improved the appearance of water by adding refraction to SSR and ray traced reflections.
Fixed a graphical glitch with brick textures that caused black artifacts to cover stone arches.
Motion blur slider added. You can find it by going to Options → Video → Graphics.
Quests and gameplay (all platforms)
Preparations for battle – fixed a bug where the dialogue option to progress the quest during the "Tell Avallac'h that everything is ready" objective was missing.
Reason of state – fixed an issue where the warehouse door could be permanently closed if the player knocked, entered the building, and then immediately left the building.
The Scavenger Hunt: Cat School I Gear Upgrade Blueprints – fixed an issue where the quest could remain active even after collecting blueprints.
Fixed an issue where attempting to enable New Game+ mode on an incompatible save would block the player from launching expansions in standalone mode until the game was restarted.
Location (all platforms)
Corrected the Korean localization of the Ciri and Geralt thread card descriptions.
Fixed punctuation errors in Arabic localization.
Updated font for Traditional Chinese.
The creators emphasize that the list includes only the most important changes – minor fixes have not been mentioned.
Source: CD Projekt RED