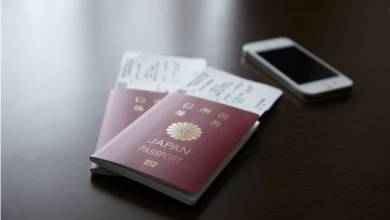 This is a competition in which the winner is the one who understands that the introduction and use of digital solutions is not a matter of innovation, but of survival itself.
Henley & Partners, a global consulting firm based in London, publishes a quarterly ranking of all passports in the world according to how many countries their holders can travel to without applying for a visa. The Hungarian passport also ranks highly in the ranking, with 184 visa-free destinations. Singapore and South Korea retained their place in second place, followed by Germany and Spain and a number of other European countries.
Based on the Henley Passport Index, however, the Japanese passport currently provides the greatest travel freedom, with 193 destinations. However, the world's most powerful passport also has a Hungarian aspect, and not just any. The Japanese passport was developed by a Budapest company.
"The biggest challenge of the project was that we had to develop a unique software solution for the chip of the Japanese passport, which was able to meet the strict Japanese security and performance requirements. As a result, we created one of the safest and fastest electronic passports in the world," revealed Tamás Szabó , internationally recognized IT security expert, founder and managing director of ID&Trust Kft., which also develops Japanese electronic passports.
The company's Budapest office, founded in 2002, has already shipped chip card solutions to various locations around the world. ID&Trust is called when personal or remote identification based on a chip card is needed. In the past 20 years, they have worked in many European countries, in addition to the Japanese passport, they also created the new Italian identity card and the Romanian health card. As a domestic company, they are of course also present on the Hungarian market, as the new generation Hungarian electronic identity card (eSzemélyi) was also born in the ID&Trust office.
"We are proud of our achievements. We are probably one of the few Hungarian companies that are better known on the international stage than here at home."
Nevertheless, the company is not completely unknown in this country either. In addition to the development of eSzemélyi, a few years ago they also came up with a multifunctional digital wallet moved to a mobile application, specifically for the residential segment looking for digital solutions. The digital wallet named GoodID has already won an award in this country, thanks to its document reading function developed for commercial accommodation, in 2021 the Association of Hungarian Restaurants and Hotels awarded GoodID with the Product Innovation Award as the technological innovation of the year.
"I'm often asked where digitization is heading and what its biggest challenges are. The task of digitization is basically to make life simpler and to save as much time and money as possible. But I think it's more than that. It's a competition in which the winner is the one who understands that the introduction and use of digital solutions is not a question of innovation, but of survival itself. In other words, whoever misses out is left behind. It is a fact that today relevant digital services and technologies are available to anyone. The biggest challenge is to we learn to use them effectively," said Tamás Szabó.
We can therefore be rightly proud of another Hungarian, internationally (recognised) enterprise, moreover, in such innovative areas as the development of chip-card documents or (remote) identification based on the secure digital storage of our documents.
Hardware, software, tests, interesting and colorful news from the world of IT by clicking here!