In addition to being more powerful than its predecessor, the Xiaomi Pad 6 will also debut a new interface that will increase your productivity.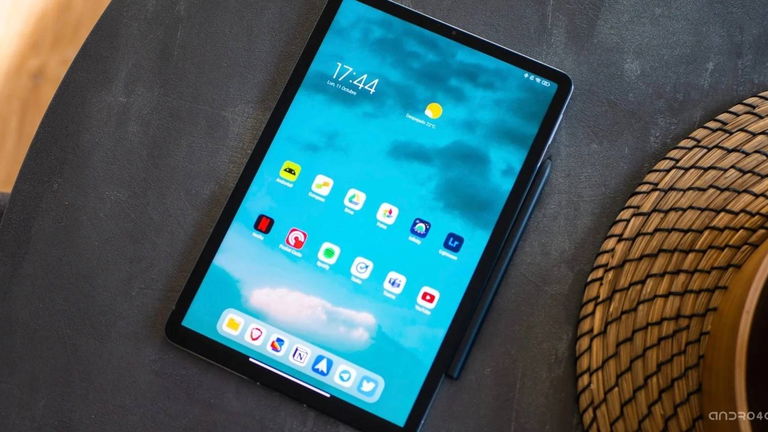 At the beginning of 2022, Xiaomi launched the Pad 5, a tablet that was a leap in quality compared to previous models and that left a great taste in our mouths after thorough analysis. Well, a year later, they are beginning to arrive the first information about what will be its successor, the Xiaomi Pad 6.
So, after knowing some of the specifications of the future Xiaomi Pad 6 a few months ago, now a new leak has just reveal one of the best kept secrets of the new tablet from the Chinese giant. She keeps reading and finds out what it is.
The Xiaomi Pad 6 will launch a completely renewed interface
The well-known Xiaomi leaker and beta tester of the well-known Xiaomi.eu ROM, Kacper Skrzypek, has published a tweet in which he confirms that the future Xiaomi Pad 6 will have a new user interface that will be much more productive than the current one.
#XiaomiPad6 series features (availability not specified):
– dragging text/images/files between the different windows of supported apps
– open multiple windows (Notes/Mail/Browser (CN?)/WPS)
– new gesture for split screen
– option to add split screen combination to Home screen pic.twitter.com/r4MyzWeXeu

— Kacper Skrzypek 🇵🇱 (@kacskrz) March 28, 2023
In the video that accompanied the aforementioned tweet, which we leave you on these lines, you can see that Xiaomi has created a new version of MIUI for tablets that will allow you to move the elements around the tablet screen in a simpler way and that includes really useful new gestures.
Thus, with the new interface of the Xiaomi Pad 6 you will be able to drag text, images or files between the different windows of compatible applications quickly and easilyopen multiple applications at the same time in their respective windows, which you can create from the bar located at the bottom of the screen, access the split screen menu by performing a three-finger swipe and create shortcuts to split screen settings on the tablet's home page so you can Open two social networks at the same time, such as instagram and Twitter.
Regarding the specifications of the Xiaomi Pad 6, the new star tablet of the Chinese firm will have a larger OELD screen than its predecessor14 inches compared to the 11 inches of the Pad 5, and with a refresh rate of 144 hertz, with a processor Qualcomm Snapdragon 8+ Gen 1with a large battery with ultra-fast charging of 120W and with Android 13 as operating system running under this renewed version of MIUI for tablets.