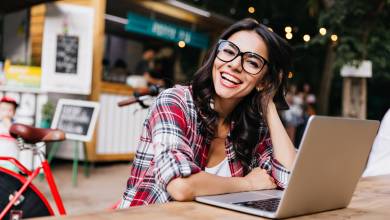 The most well-known is the telecommunications sector, but IT is still the most attractive for employees, and when choosing a job, in addition to the attractive salary, non-material benefits also play an important role.
Hungarian employees consider the IT sector to be the most attractive (it is the only sector that was able to increase its attractiveness by several percent compared to last year), followed by the business services sector (BSS) and the telecommunications sector – this is the TOP 3 for the third year in a row. At the same time, the distance between the ten most attractive sectors is decreasing, i.e. the competition between employer brands in acquiring and retaining talent is increasing.
An attractive salary and benefits package is still an important aspect when choosing a workplace, but non-financial benefits are also equally important, which employers must include in their offer, paying attention to the needs of employees.
What does the employee want?
In Hungary, the five most important factors influencing the choice of workplace have not changed in the last three years. According to Randstad's recent research, the most important thing is still the attractive salary and benefits package, which is a more important driver for Hungarians compared to the European average (the European average index is 154, the Hungarian one is 174). The second most important aspect is the pleasant workplace atmosphere, which also shows a large difference compared to the European average (Europe 140, Hungary 166), so it is particularly important for Hungarian employees how they feel at their workplace and how their manager treats them. In the difficult-to-predict economic environment, the importance of the employer's financial stability has increased significantly compared to last year, and among the European countries surveyed, the Hungarian index became the highest (Europe 109, Hungary 153). Long-term job security and work-life balance are among the TOP5 influencing factors for choosing a workplace.
Salary is not the most important driving force everywhere: in Germany, job security, in Italy and England, work-life-balance, and in Norway, the pleasant working atmosphere came first this year.
The survey also shows that the content of the job is less important to domestic workers. Not only is Hungary's value (index 68) much lower than the European average index of 91, but the importance of this driving force has also decreased significantly since last year. By the way, this was the highest value in Europe, 140, in the Netherlands.
For men, a financially stable workplace and the use of modern technologies are more important, while for women, the option of location and home office is more important when choosing a workplace. But, for example, those with a higher education value the possibility of remote work more than the location of the workplace. For white-collar workers, the home office is important, and for manual workers, the importance of the workplace atmosphere and location stand out. We also find differences between the individual driving forces according to age groups, different aspects are in the focus of the generations.
Based on the results of Randstad's employer brand and employee preference survey over the past ten years, it appears that the company that cannot keep pace with the market in terms of salary is lagging behind the growing shortage of candidates in many professions, since salary and benefits have been for ten years the most important driving force for domestic workers.
Looking at the trends of the last ten years, it can be concluded that until the economic crisis of 2009 was over, job security was in second place, then in 2017, as the labor market turned into a candidate-driven market, a pleasant working atmosphere became more and more important and took over the second place. place among the important driving forces. The importance of the employer's financial stability has increased year by year, and employees know that they have a choice, so they have not been afraid to change jobs for years.
Expectations vs. value package offered
The order of the most important factors influencing the choice of workplace and the values ​​offered by the current workplace of the interviewed employees do not overlap. So there is a gap between the desires of employees and the value package offered by employers, and for employer branding it is important for companies to understand this gap.
While employees consider an attractive salary and benefits package to be the most important attraction, in terms of the value proposition of their current employer, it ranks only 9th. Randstad's HR Trends research and gap analysis at the beginning of the year also pointed out that employers could not and, based on their plans, are not able to follow the extent of the employees' demand for salary increases in the inflationary environment.
In addition to salary, career opportunities are also an important factor, but the current employer is not valued most for this reason. Employees value the convenient location of the workplace the most at their current employer, and in the case of an ideal employer, convenient location is only in 7th place. From this, it seems that location and accessibility are more important when choosing an employer than we think, and also play a significant role during real decisions.
However, when choosing a workplace, not only financial benefits are important, non-financial benefits also have a similar weight, which employers need to integrate individually into their offer. 85% of the respondents consider financial benefits important and 81% think that non-financial benefits are also important. This is especially true for women (85%), but the rate is also high for men (76%). Hungarians consider a good relationship with colleagues (70%) or managers (67%) to be the most important non-financial benefits, both of which are valued more by women.
The Randstad survey also revealed that the aspects that are of most interest to employees are the least visible – at least at the level of available information – at the country's leading employers.
Exchange: in addition to salary, non-financial benefits are also important
Willingness to change jobs has not changed significantly over the past year. In the second half of 2022, 14% of Hungarian employees changed jobs, and 29% plan to change in the next six months. These numbers are similar to last year.
Generation Z is more willing to change jobs than other age groups, nearly 20% of them have changed in the last six months. It is also important to mention that 7% changed within their workplace and 7% plan to change within their workplace, which is indicative of companies' internal career planning.
If we look at those working in physical and mental jobs, a higher proportion of blue-collar workers have switched and are planning to switch. In the second half of 2022, 12% of white-collar workers changed, 4% less than a year earlier, and the number of those who plan to change in the first half of 2023 also decreased by 3%, to 24%, compared to last year.
The numbers of blue-collar workers have changed minimally compared to last year's survey: 18% have switched and 30% are planning to switch.
As in 2022, 16% of employees fear losing their job. The fear of losing one's job is stronger among those with a lower education (one in four fears this), and the proportion of potential job changers is also higher among them. 41% of those who fear losing their job plan to change in the first half of 2023, but 20% of those who currently feel secure in their jobs also plan to change. At the same time, Randstad's Workmonitor research published in March 2023 suggests that this value could be even higher, 58% of the Hungarian respondents surveyed at the time were afraid that the global economic situation would affect their job security, and 34% were afraid that he will lose his job.
In light of rising living costs, 59% of Hungarian respondents cited too low a salary as the reason for changing jobs – and they rated their current employer low in terms of salary. But the importance of non-financial benefits should not be underestimated either: work-life balance was mentioned by a third of the respondents (32%), and almost a quarter of them said that it was due to a bad relationship with their manager (23%) or a lack of career development opportunities (22%) they quit.
Employers should consider their current offer in light of the above and ensure that they create an attractive financial and non-financial benefits package for their current employees, thus gaining a competitive advantage in the market.
Career building and personal development: can opportunities have staying power?
According to 66% of Hungarians, career building is an important aspect when choosing a job. And this is even more true among Generation Z, nearly 80% of them said that they consider it important (and 60% of them feel that it is guaranteed to them). At the same time, less than half of the Hungarian workers reported that they are provided with this opportunity for development, 22% say that they have no opportunity to build a career at all.
Similar to the possibility of career building, two-thirds of employees (62%) consider retraining or further education important, 18-34-year-olds expressed their need for this to a greater extent (68%). Further training within their current workplace is generally more important to the interviewed employees than retraining, which provides the opportunity for employers to offer them cheap and effective development paths, thereby creating lasting value for them.
Hungarian employers have plenty of opportunities to improve their development offer, as there is currently a large gap between employee demand and employers' supply. Improving this increasingly requires a personalized approach, as individual needs vary from person to person, although there is undoubtedly room for improvement in general.
Remote work: it will remain with us in the future
Just as last year, a quarter of employees work part-time or full-time telework, a difference can be observed in the proportions: the proportion of full-time telework has decreased, and the proportion of partial telework has increased.
More people with a higher education work remotely (37%), this is less common for those with a secondary or basic education (14%). A difference can also be observed between the regions of Hungary, the possibility of a full or partial home office is much more available in the capital than in the countryside. Telecommuting is most common in the ICT (information and communication technology), finance and insurance sectors, where more than half of employees (partly) work remotely.
As found in Randstad's previous research, flexible working remains a particularly important benefit for employees. For 72% of the Hungarians surveyed in this year's first Workmonitor survey, the flexibility of the place of work is important, and for 31% of them, it is an exclusionary reason if the employer does not provide this.
Remote working will be with us in the future, however employers need to have a clear strategy on how to integrate it into their offering. At the same time, they must also take into account that two-thirds of telecommuters only partially work remotely, so work-life balance and a pleasant workplace atmosphere must also be considered in their offer.
Mental health and well-being are more important than inclusiveness and diversity
Mental health and wellness benefits are more important than an inclusive and diverse company culture. More than half of those surveyed (53%) would like to work for a company that offers benefits related to mental health and well-being, but 37% also consider it important that their employer actively supports fairness, diversity, and inclusion. An inclusive and diverse company culture is more important among young people: 45% of 18-24-year-olds say it is important, which predicts that it will become more important in the future and that companies should pay more attention to its development.
The top 3 most attractive employers in Hungary in 2023 according to the Randstad Employer Brand Research top list
1. Samsung
2. BT
3. Mercedes-Benz
Employer of the 10 years standing on the podium the most: Mercedes-Benz
Special awards per sector
Best known employer: IKEA
Retail: IKEA
Financial institution: Hungarian National Bank
Energy and utility services: MOL
Pharmaceutical and chemical industry: Gedeon Richter
HORECA: Accor-Pannonia Hotels
FMCG: Coca-Cola
Services: McKinsey & Company
Telecommunications: Magyar Telekom
Shipping and logistics: Wizz Air
Information Technology: Microsoft
Real estate and construction industry: Market Építő Zrt.
Hardware, software, tests, interesting and colorful news from the world of IT by clicking here!