A team of researchers from Stanford University have developed a flexible nanomesh that adapts perfectly to the user's skin, allowing users to interact with electronic devices without actually touching them.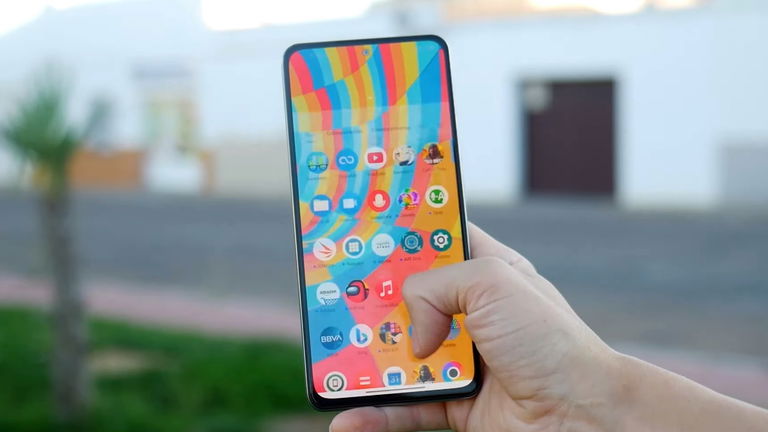 Sometimes science fiction crosses the barriers of literature and screens and settles in the real world. Or at least that is what it seems. If you have ever dreamed that your phone could be controlled from an external hologram or augmented reality peripherals, let us tell you that you are in luck… about.
As has been posted on TheDailyBeastresearchers at Stanford University have created a nanoskin that doubles as a QWERTY keyboard, which is applied with a spray and through which, for now, it is possible without resorting to the physical keyboard. Obviously it can also be applied in the field of smartphones, allowing the user to control their terminal without physically interacting with the device.
An AI-powered "spray keyboard"
According to the outlet, this nanoskin wears applying a spray on the skin, as if it were a shaving foam. In addition, it makes use of artificial intelligence to interpret the user's movements on its surface.
Once placed, the material is arranged as a kind of flexible mesh that adapts completely to the skin; that can be folded and moved with us anywhere. It uses tiny electrical sensors to pick up our movements and then sends them to a neuroprocessing unit to interpret them. Via machine learning the system learns how each user interacts with the mesh through custom hand gestures.
The sensitive mesh of the mesh is covered with polyurethane and is made of millions of silver and gold plated nanowires, adapting to the folds and wrinkles of each finger. This mesh is connected to a very light Bluetooth transmitter, which is what transmits the signals.
According to the researchers who have participated in its development, with this system it is possible to accurately measure how fingers move and how their movement changes the electrical conductivity of the device. In this way, the device will be able to quickly adapt to the user's hand gestures.
The use of this nanoskin, which is removed with something as simple as using soap and water, can go far beyond smartphone control and applications. Uses are predicted to control robots used in surgery, for example. The mesh can also be used for the object recognition via software: You will be able to touch an object and, as you move your hands over it, the information of its dimensions, shape and weight will be stored in an electronic device.