This new security update is coming to the LTE and 5G variants of the Samsung Galaxy S20 FE in Europe with firmware versions G780GXXS3DWA3 and G781BXXS4GWA3, respectively.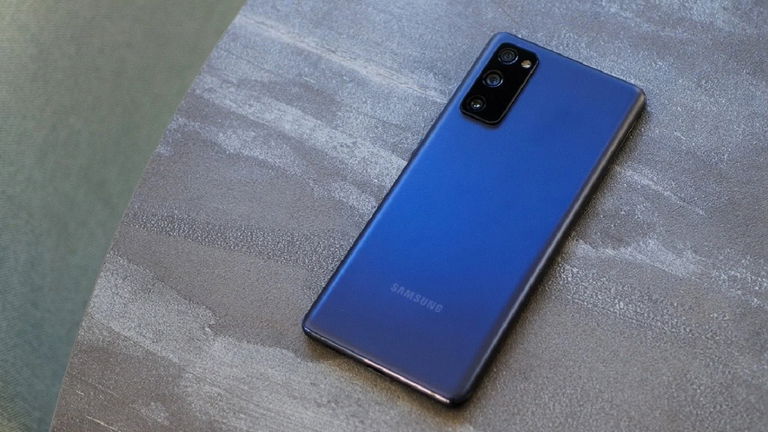 For some time now, Samsung has become one of the first manufacturers to upgrade your high-end mobilesboth the most current and those that have been on the market for some time, with the android security patch more recent.
So after recently update the Samsung Galaxy S21 FEnow the Korean giant has begun to deploy the Android update of January 2023 in its predecessor, a Samsung Galaxy S20 FE that came to the market mid 2020.
Samsung Galaxy S20 FE receives January security patch
how could we know thanks to SamMobile mediumSamsung has started releasing the January Android update in the LTE and 5G versions of the Samsung Galaxy S20 FE from various European countries including Spain, Germany, Italy, Greece, the United Kingdom, the Netherlands, Hungary, Poland or Switzerland.
This update is coming to the Galaxy S20 FE 4G with firmware version G780GXXS3DWA3 and models with 5G connectivity with the build number G781BXXS4GWA3. In both cases, this new software comes with the January 2023 security patch, which fixes over 50 security issuesfixes various interface bugs and improves device performance.
The two versions of the Samsung Galaxy S20 FE hit the market almost three years ago with Android 10 based on One UI 2.5at the beginning and end of 2021 they were updated to Android 11 and Android 12, respectively and less than two months ago they just received Android 13 with One UI 5which will almost certainly be your last operating system update.
If you have a Samsung Galaxy S20 FE and want to check if this update has already arrived, simply enter the menu Settings of your terminal and access the section Software update.
All Samsung phones with the Android update of January 2023 now available
In the event that you already have it available, you just have to click on the button download and install to update your Samsung mobile with the latest Android security patch.