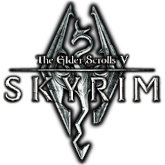 Fans of The Elder Scrolls series from Bethesda know that the cities shown throughout the games, starting with Morrowind, suffer from a certain stage of claustrophobia. The fifth part of the cycle is no different in this, traversing the frosty areas of Skyrim, we can also find towns, which, unfortunately, resemble smaller forts or even villages (e.g. Morthal). However, YouTuber Leo Torres showed what Whiterun might look like if it was an actual Nordic city.
A fan of the series, Leo Torres, using the Unreal Engine 5 graphics engine, Blender and several other tools, re-created Whiterun. Its goal was to show how the city could look like in reality.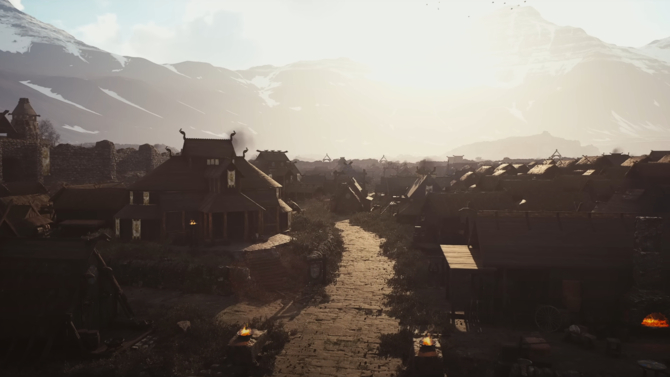 When creating the model of the city, the creator used the approximate numbers of population in Scandinavia in the Middle Ages. The calculations given by historians for the strongholds of that time, combined with the author's own analyses, resulted in an assessment of the population of Białarun at the level of 9,000 to 12,000 inhabitants. Based on this data, Leo Torres began building his vision. It is worth noting here that Todd Howard and the writers of the games in this series never adopted specific numbers, and the number of NPCs was thought out in such a way that the player could play comfortably. Unfortunately, this resulted in quite small towns, which sometimes resemble small villages in Velen from The Witcher 3 Wild Hunt.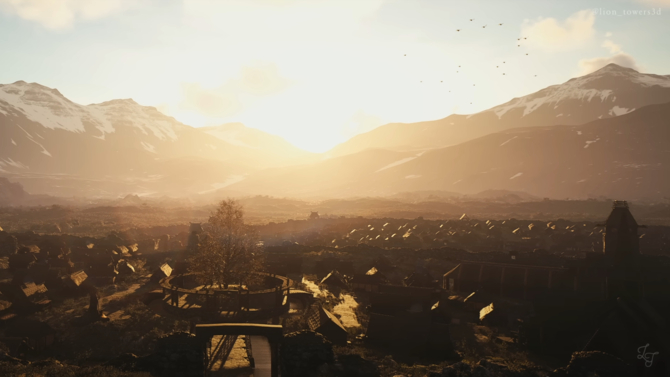 As we can see in the film, the creator reproduced and significantly expanded the topologies of the city. He managed to maintain the style of the original town and to some extent preserve the area around Whiterun itself. It is worth noting that the author used very good quality textures, which makes the model look very tempting to the eye. You can even say that while watching, your fingers press themselves to the AWSD keys. We can also see such iconic places as: Jorrvaskr, the temples of Kynaret with the Herbarium, the forges "At the Amazon", the "Drunk Hunter" shop or the "Dragon's Harbor" fort. An interesting fact is that the location is fully playable and achieves on the graphics card NVIDIA Geforce RTX 3060TI 30 frames per second.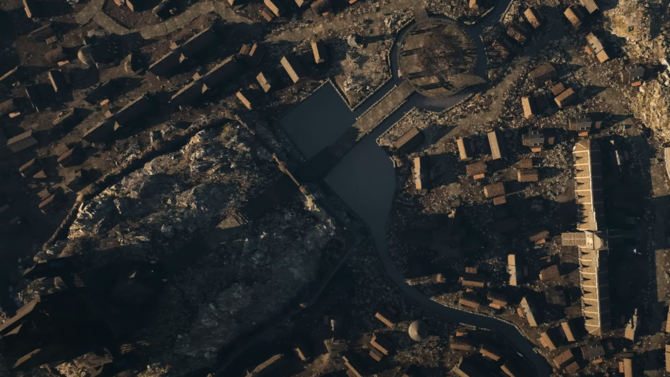 Looking at the work of Leo Torres, we can only imagine what a potential remake of Skyrim could look like in a dozen or so years. However, it must be admitted that the author himself says that such a large city would not be pleasant in a real game. In practice, the size of the city would have to be reduced by half, but it would still be several times larger than what was presented in the original game. Despite this, Bethesda could draw some conclusions from the work of not only this creator, but also many others and present it in the next installment The Elder Scrolls VI: Redfall a city in size to rival Beauclair or even Novigrad itself.
Source: YouTube (@Leo Torres)