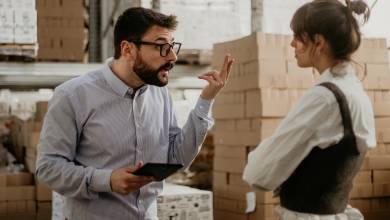 In Hungary, the job content is much less important than in other European countries.
The most important aspects of choosing a job have been the same for years, the first is still salary, which 85 percent of employees consider important, Randstad said. Based on the survey of the international recruitment agency, Hungarians value income more than the European average, as well as a pleasant working environment, which is the second most important aspect for domestic job seekers. Almost as many consider non-financial benefits as primary as monetary recognition. Due to the unpredictable economic environment, the financial stability of the employer has increased in value, and long-term job security is also a decisive choice factor among employees, they wrote.
Based on the feedback, Randstad believes that the content of the job is much less important in Hungary than in other European countries, and women are more concerned about the place of work. The option of working from home is especially attractive to people with higher education. The leading edge of the sectors remains the same as the job search aspects, IT leads the ranking, followed by business services and telecommunications.
The willingness to change jobs has also not changed significantly in the past year, in the second half of 2022, 14 percent of employees were employed elsewhere, and 29 percent had such plans. In almost 60 percent of cases, the reason for the change is the salary, they added.
According to the recruitment company, financial appreciation is also in the interest of employers, as it gives them a market advantage. It is also worth providing the possibility of remote work, the lack of which is considered by 31 percent of jobseekers as a reason for exclusion. They also recommend expanding the development offer, since there is a significant difference between employee needs and employer expectations, according to the announcement.
In January 2023, 163,000 workers aged between 18 and 64 from 32 countries took part in Randstad's labor market survey; In Hungary, 7,342 people participated in the research. Based on the results of the research, the Randstad Awards are awarded to the most attractive employers every year. This year, Samsung became the most attractive employer in Hungary, BT (British Telecommunications) came second, and Mercedes-Benz came third. IKEA, Magyar Nemzeti Bank, Mol, Gedeon Richter, Accor-Pannonia Hotels, Coca-Cola, McKinsey & Company, Magyar Telekom, Wizz Air, Microsoft and Market Építő Zrt received special awards.
Hardware, software, tests, interesting and colorful news from the world of IT by clicking here!