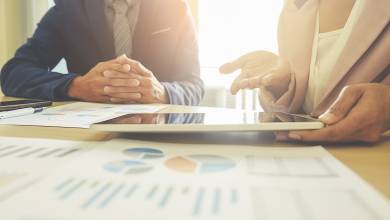 The breakdown by field of expertise revealed that the highest average salary demands were formulated by the respondents in the field of engineering, IT/technology and political science.
When choosing a job in Hungary, competitive salary is the most decisive factor for young people starting their careers, whose net wage demand is currently 379,000 forints on average, 17 percent higher than last year, Zyntern.com reported based on the results of this year's survey.
For the sixth time, the Hungarian job portal has carried out the "Great Newcomer Survey", in which 3,000 people from the age group of 16-28 were involved. 65 percent of the respondents were from Budapest, and 35 percent were from rural areas, 40 percent were men and 60 percent were women. In the survey, they sought answers to questions such as what aspects are taken into account by career starters when choosing a workplace, what is their net salary requirement, and what employers they find attractive.
According to the answers, competitive salary was followed by recognition of performance and working in a good team when choosing a job. Career starters also keep in mind if they are provided with development and career opportunities, as well as if an employer is reliable and stable.
They also pointed out that there is a 20 percent gap between men's (HUF 423,800) and women's (HUF 351,800) salary demands. This ratio has not changed compared to the previous year. No significant difference was found between the net salary demand of the capital city and rural respondents: the former's average salary demand was HUF 381,000, while the latter's was HUF 374,000.
The breakdown by field of expertise revealed that the highest average salary demands are formulated by the respondents in the fields of engineering (440,000 forints), IT/technology (430,000 forints) and political science (383,000 forints). In contrast, young people studying and working in the fields of agriculture (HUF 335,000) and humanities (HUF 329,000) had the lowest needs.
When examining the types of employers, it was found that 71 percent of career starters would like to work for a large international company, 55 percent for a small or medium-sized company, and 52 percent for a large domestic company. Only 15 percent of young people in the public sector thought. They added that the popularity of large international companies is also justified by the fact that 47 percent of the young people participating in the research plan to work abroad in the next 5 years.
According to the announcement, as in previous years, the young people starting their careers were also asked which employers they consider the most attractive. This ranking was won by Robert Bosch Kft., second place was Magyar Telekom Nyrt., third was OTP Bank Nyrt.
The aim of the new-generation job advertisement platform Zyntern.com is to create an interface for its users, through which young people of the Y and Z generations at the beginning of their careers, as well as companies offering internships and recent graduates, can easily find each other.
Hardware, software, tests, interesting and colorful news from the world of IT by clicking here!