If you have an Android Auto head unit and want to be able to connect your phone wirelessly, this is the dongle you need.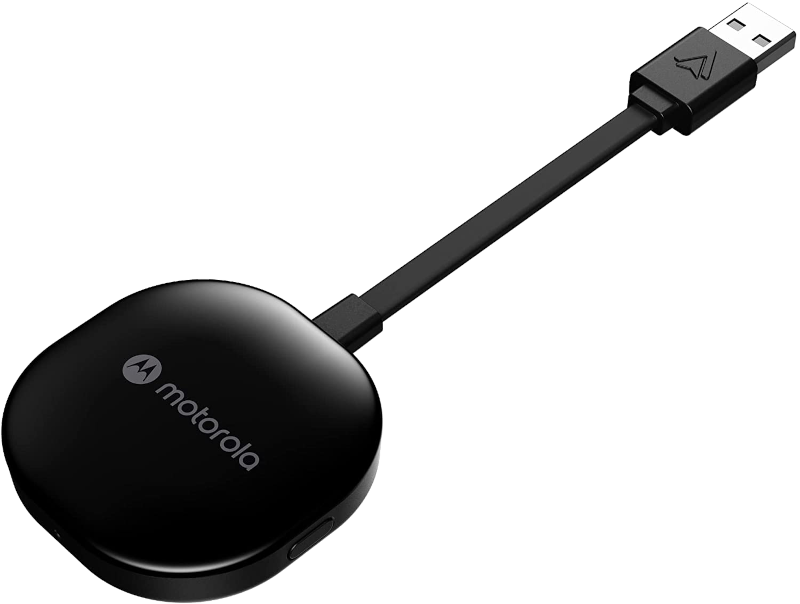 Motorola MA1
The Motorola MA1 is a simple and easy way to add wireless support to your existing Android Auto head unit.
Android Auto in vehicles is getting more common nowadays, but having a seamless and wireless connection with the head unit from your smartphone is something we only see in newer models or higher-end cars. Luckily, you can wirelessly connect your Android smartphone without buying a new Android Auto head unit. The Motorola MA1 is one of the best options, giving you peace of mind thanks to its great connection. If you've been in the market for a wireless adapter for your Android Auto head unit, the Motorola MA1 is seeing a $20 discount, dropping it to just $70 for a limited time.
The Motorola MA1 is a small and discrete device that plugs into your existing Android Auto head unit, giving you instant access to wireless support for your compatible Android smartphone. While this might seem like a small thing, it's extremely convenient to be able to just keep your phone in your pocket, while it seamlessly connects with your car's head unit. For the most part, there really isn't much to do when it comes to setting up the device. You just plug it into your USB port in your car or head unit, pair your phone with the MA1, and from there, it'll automatically connect every time you hop in your car going forward.
You can trust the connectivity thanks to its 5GHz Wi-Fi connection and if you have multiple handsets or share the vehicle with others, the MA1 can handle up to two devices being paired to it. Just make sure you press the button on the side of the device to switch between smartphones. As stated before, the Motorola MA1 is one sale for a limited time, receiving a $20 discount, so if you've been looking for a convenient wireless solution, be sure to grab one while you can, because this deal won't last long.