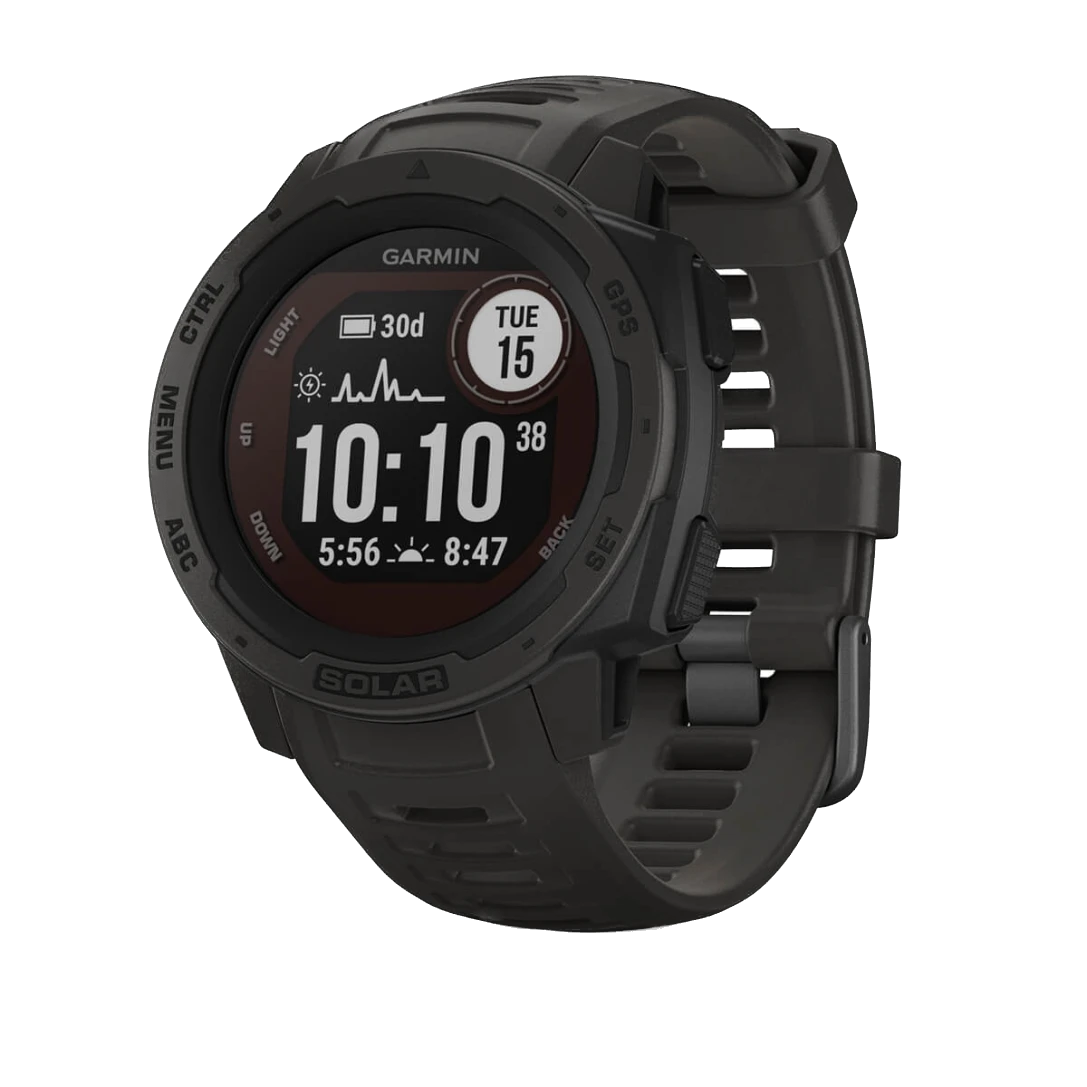 Garmin Instinct Solar
$200 $350 Save $150
The Garmin Instinct Solar is built for outdoor activities and can survive extreme weather conditions. Best of all, right now, it's 43% off for a limited time.
If you've been looking for a simple, rugged, and affordable smartwatch, look no further than the Garmin Instinct Solar. Garmin makes some of the best smartwatches out right now, and the Instinct Solar is an incredible product that offers up to 54 days of battery life on a single charge. For Prime Day, we're getting an incredible deal that knocks 43% off the price of the watch, bringing it down to just $200.
What's great about the Garmin Instinct Solar smartwatch?
The best thing about the Garmin Instinct Solar is its battery life, with the watch being capable of up to 54 days on a single charge. In addition, you get a rugged watch that features a US military standard 810 rating that can easily handle bumps, drops, and pretty much anything else you can throw at it. You can take it pretty much take it anywhere without having to worry.
In addition to the above, the watch also has an easily readable monochrome transflective memory-in-pixel (MIP) display and an abundance of health and wellness tracking features with sensors to measure heart rate, pulse ox, stress, and even sleep. Furthermore, the watch also features advanced tracking with support for GPS, GLONASS, and Galileo. This makes tracking extremely accurate, regardless if you're in the city, or on a deserted mountain trail.
In addition to all of the above, the watch also has an altimeter, barometer, and electronic compass. Of course, since this is a smartwatch, you do get alerts and notifications from your connected smartphone directly to your wrist. For the most part, this is an extremely durable watch that offers a wealth of features. Best of all, this watch is being priced well below its MSRP, coming in at just $200 for a limited time — so grab it while you can.