The new special version of OnePlus 11 uses a new material never seen before in a smartphone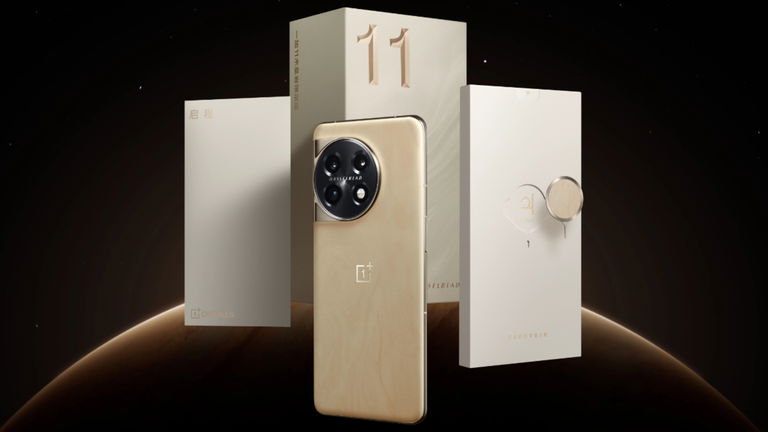 OnePlus she is an expert in that create special versions of their mobiles, each one more striking. Over the years, he has surprised us by launching from exclusive editions of their mobiles based on the Marvel universeuntil extreme variants of his flagships. On this occasion, the company wanted to go one step further, creating a special edition that uses a material never seen before in building a telephone.
He OnePlus 11 Jupiter Rock Limited Edition arrives as a special version of OnePlus 11whose most striking feature is the use of a microcrystalline rock-based material to shape your rear. Also, as its name suggests, the device features an aesthetic inspired by the planet Jupiter.
In the announcement of his new device, OnePlus explains* that the OnePlus 11 Jupiter Rock Limited uses a unique material in the industry: microcrystalline rock with 3D effect. According to the brand, texture changes naturally between each unit.
The manufacturing process has been particularly complex, with over a year of research, development and manufacturing, and a production efficiency of only 25% compared to the original glass version. In this sense, they indicate that each back panel is hand selected by OnePlus engineers.
In addition to the colored back beige Inspired by the planet Jupiter, the OnePlus 11 Jupiter Rock Limited Edition features a gold aluminum chassisand both the packaging like the accessories that accompany the device have been modified to follow the aesthetics of this special edition.
Otherwise, the device retains all the features of the original OnePlus 11, including the Qualcomm Snapdragon 8 Gen 2 processor or the LTPO screen with Quad HD+ resolution, as well as the camera system signed by Hassselblad.
The OnePlus 11 Jupiter Limited Edition is now on sale in China via the official OPPO online storeyou can buy a price of 4899 yuan, about 656 euros to change in its version with 16 GB of RAM and 512 GB of storage.