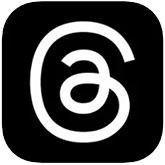 The competition for Twitter continues to intensify. Threads already boasts over 100 million registered users, and the number is growing rapidly. For comparison, ChatGPT gained a million users within 5 days, and within two months there were already 100 million. So it's clear that the debut of Threads overshadowed most of the successes when it comes to newly created services. Although it is not available in Poland, we can easily use it.
Threads turns out to be a strong competitor for rival Twitter. The service is constantly expanding its group of users. It turns out that we can use it in Poland without any major complications.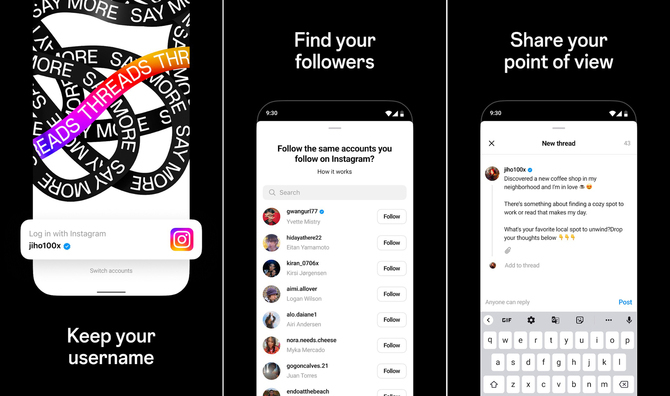 Such a great success of Threads was not expected by many people. Of course, some users register only to test the service, but on the platform we will find more and more famous people and services (YouTube, Jeff Bezos). In fact, now is the perfect time to "hit" as Twitter is having a bit of a hard time. Of course, the outcome of this confrontation is not so obvious, after all, Twitter still has a very devoted community and will not give up the fight so easily. Threads' results are also impressive in that the service is not yet officially available in Europe. Although it is easy to circumvent this seemingly significant limitation.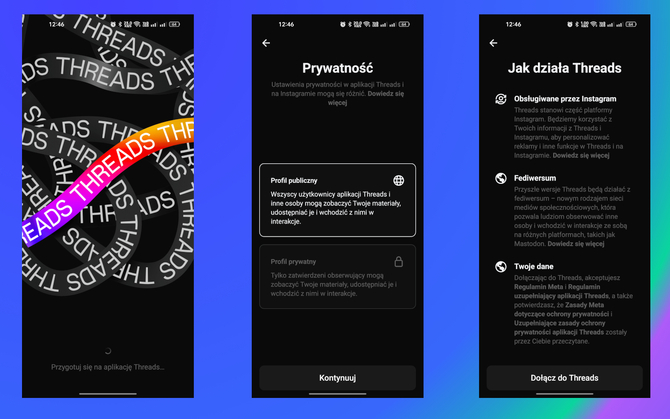 In our region, you just need to download the installation file with the extension .apk. We can do it even with the help of APKMirror (link). When trying to install, a prompt will probably pop up in which the system will ask us if we want to install an application from outside the Google Play store (sometimes it is required to go to the settings). After a while, we will be greeted by the start screen, from which we will be asked to select our existing Instagram account. Two clicks later, we can use the application – interestingly, it is completely Polish. From the very beginning, we have instructions in Polish. It's the same with the interface. So if we want to test the application "pre-release" ourselves or start using it, basically nothing stands in our way.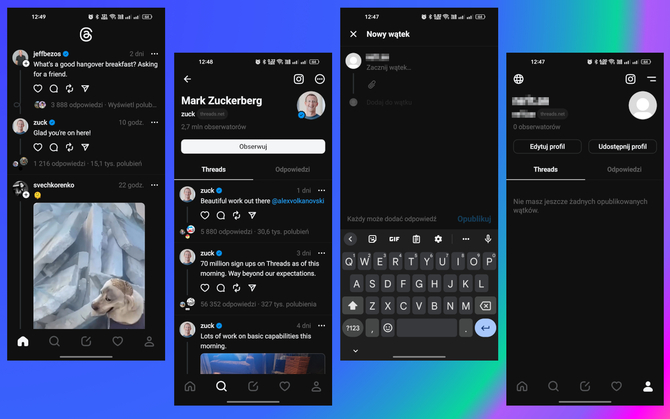 Source: PurePC, Quiver Quantitative