The Japanese brand intends to transform the legends of the eighties as a symbol of sustainability.
THE Toyota for its premium brand, a For Lexus similarly, it was exhibited last weekend at the Tokyo Motor Show and at the Tokyo Outdoor Exhibition taking place in parallel. At the stand of the Japanese car manufacturer, the models of TOYOTA GAZOO Racing, which finished first in the World Rally Championship, the World Endurance Championship and the Dakar last year, and which is also participating in this year's Dakar, played a major role.
However, perhaps the biggest specialty is the one produced between 1983-1987 Toyota AE86 modernized versions counted. Two versions of one were presented, a "traditional" electric car with a battery, and a version with a hydrogen internal combustion engine.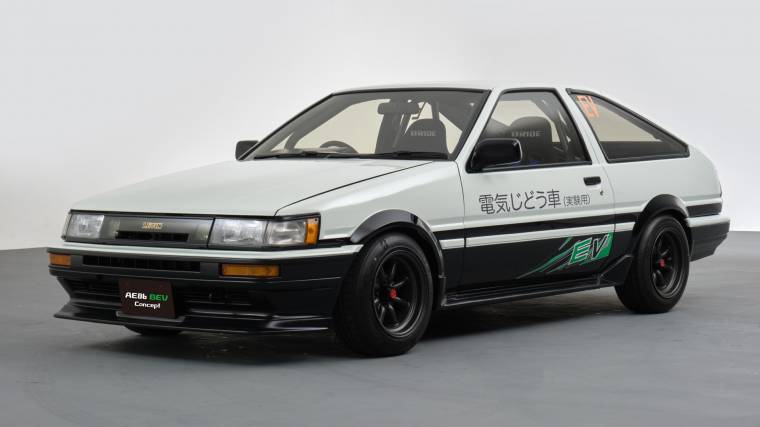 In order to achieve carbon neutrality, Toyota strives to provide its customers with more choices with a full product range. At the same time, anticipating that it may take time for all new vehicles to become carbon neutral, Toyota believes that it is imperative for the future to simultaneously promote the carbon neutralization of vehicles used by customers. That's why the long-legendary AE86 was recalled at the Toyota stand while keeping as much of the original model as possible: a with a hydrogen-powered internal combustion engine assembled AE86 H2 Concept was exhibited alongside the battery-powered electric drive AE86 BEV Concept model too.
For the former version, the converter TGR has developed a vehicle that can be driven while enjoying the attractive qualities and vibrations of the internal combustion engine. Two for that Toyota Mirai a fuel-cell electric vehicle high-pressure hydrogen tank was installed in the rear, while other modifications, including fuel injectors, fuel lines and spark plugs, were kept to a minimum.
Using electrification technologies developed by Lexus, the AE86's body, low weight and front-to-rear weight distribution have been preserved as much as possible, while using battery electric vehicle (BEV) high power and manual transmission to deliver an even better driving experience than the original model. create an experience. The vehicle also makes full use of the electrification technology of existing commercially available vehicles, the Tundra HEV electric motor, the Prius PHEV battery and other components.
In order to contribute to carbon neutrality through cooperation with aftermarket parts manufacturers, both AE86-based concept vehicles received renewed, used seats and seat belts, as well as seat belt inserts made from recycled materials.
We still have a lot to tell you, you can find everything interesting here!