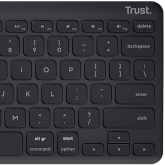 The Dutch company Trust International BV, which is best known for the production of quite budgetary computer peripherals or gaming chairs, has just presented a half-size wireless keyboard, which we can buy in a package with a mouse. The devices are distinguished by their very compact size, and the keyboard itself gives us the ability to connect up to three devices at the same time. Plus, they're pretty well priced.
The manufacturer of inexpensive peripherals and computer accessories Trust has launched a new model of keyboard and mouse called Lyra. Both devices are very compact and we can successfully use them for basic tasks.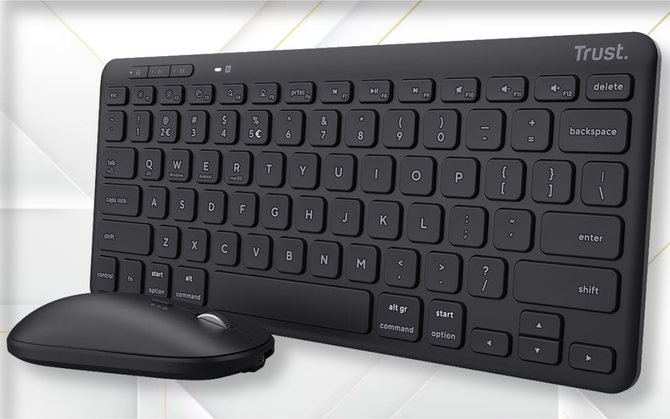 The keyboard in terms of its design resembles quite cheap constructions. We will not see a numeric panel here, and the direction keys themselves are quite limited. However, the purpose of this minimalist keyboard is everyday tasks and more office work, so the use of such a layout is quite understandable. The key feature of the equipment is the ability to connect one device at the same time using a USB radio receiver and two via Bluetooth 5.0 transmission. We can conveniently switch between them thanks to dedicated buttons. Compatibility with other devices is quite wide here, because we can connect devices with Android, MacOS, Chrome OS or Windows. We also get access to twelve function keys that will make our work easier.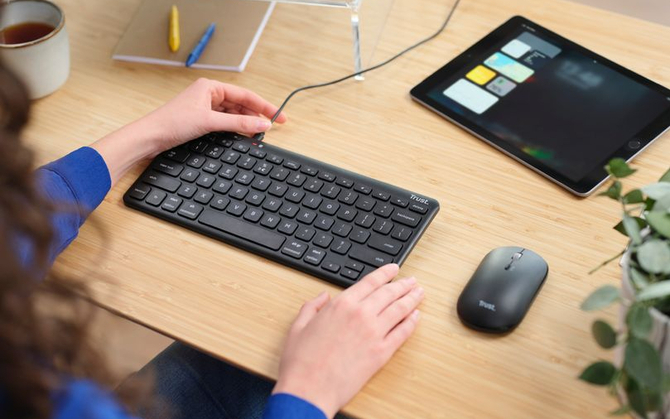 On the other side we find three rubber feet, which also function as a three-stage height adjustment. The cell used (replaceable, lithium-polymer) can be charged using a USB-C cable (about 2 hours), and it is supposed to provide us with up to half a year of continuous operation. This low-profile design was created with a scissor mechanism (a solution known from laptops). Its dimensions are 286 x 126 x 17 mm with a weight of 301 g. In turn, the optical mouse, which we can buy in the aforementioned set, allows both left-handed and right-handed people to work. It offers a variable resolution in the range of 800 – 1600 DPI. It is worth mentioning that both devices are made of 84% recycled materials. We can buy the keyboard itself on Amazon for almost PLN 156 (£29.99), while the set costs almost PLN 234 (£44.99).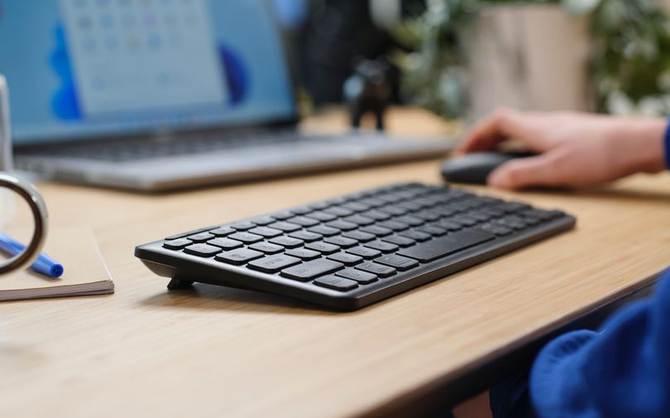 Source: Trust