These are the next smartphones from the Chinese company that will receive the update to Android 13 with ColorOS 13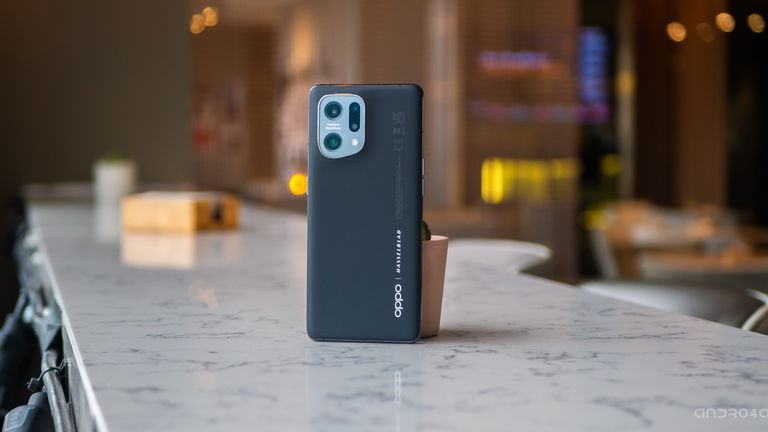 OPPO He has big plans with his deployment of Android 13 between the devices that make up its catalog. The Chinese company plans to update several dozen different terminals of different ranges, and January 2023 seems to be the month in which we will see a greater number of updated brand terminals.
Taking advantage of the beginning of the new year, OPPO has shared your roadmap for deployment Color OS 13, the latest version of its Android-based customization layer. We are going to review all the mobiles that are included in this new phase of the update that will take place throughout the month of January.
All OPPO phones that will receive Android 13 in January
Update now available:

OPPO Find X5 Pro
OPPO Find X5
OPPO Find X5 Lite
OPPO Find X3 Pro
OPPO Find X3 Neo
OPPO Find X3 Lite
OPPO Reno8 Pro
OPPO Reno8
OPPO Reno7 Pro 5G
OPPO Reno7 5G
OPPO Reno7
OPPO Reno7 Z 5G
OPPO Reno6 Pro 5G
OPPO Reno6 5G
OPPO Reno6 Z 5G
OPPO Reno5 Pro 5G
OPPO Reno5 Pro+ 5G
OPPO Reno5 5G
OPPO Reno5Z
OPPO F21 Pro 5G
OPPO F21 Pro
OPPO F19 Pro+ 5G
OPPO K10 5G
OPPO K10
OPPO A96
OPPO A77 5G
OPPO A76
OPPO A74 5G

As of January 13:

OPPO Find X2 Pro – India, Indonesia
OPPO Find X2 – India, Indonesia

Starting January 14:

OPPO Reno8 – Indonesia
OPPO F21s Pro – India
The rollout of the update will be carried out gradually throughout different countries, so it is normal that not all owners of the included devices receive the new version at the same time.
Apart from that, the brand has confirmed that other previous models, such as the OPPO Reno5F or OPPO F19 Pro will receive ColorOS 13 in beta form starting in February, and that Reno6, Reno5, Reno5 Marvel Edition, A55 and A53 5G They will do it in March.