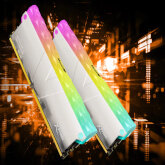 V-Color is a well-known brand dealing with broadly understood FLASH memory. The manufacturer decided to release new memories from the Manta XPrism RGB series in May this year. The new DDR5 RAM modules have been designed to provide maximum performance and meet the highest demands of overclockers, enthusiasts and gamers. The novelty will also offer us a non-binary memory of up to 48 GB and mirror heat sinks with bright RGB LED backlight.
V-Color Manta XPrism RGB 48 GB 8200 MHz is a very fast DDR5 RAM memory dedicated to Intel processors and providing a unique look thanks to the mirror heatsink and bright RGB LED backlight.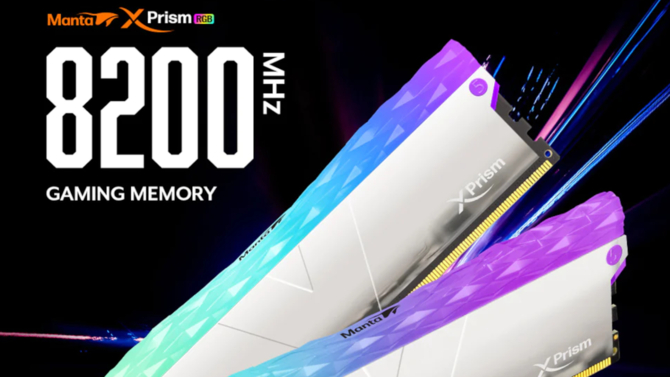 The discussed model from the Manta XPrism RGB series is primarily a set of two DDR5 RAM modules with a total capacity of 48 GB. The product was created using SK-Hynix memory chips and was dedicated to top Intel processors. The RAM bones support the built-in XMP profile providing factory OC and delays of CL 38-52-52-180. The memory kit operates at 1.4 V and operates at a clock speed of 8200 MHz. The entire single PCB has been covered with a mirror heat sink, which is to provide an effective lighting experience, reflecting the light of the sixteen built-in RGB LEDs and the interior of our computer.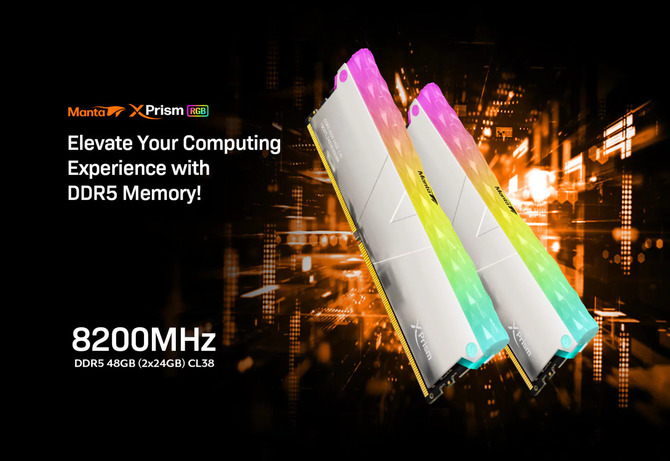 The aforementioned heat sink is made of silver-plated copper with a high thermal conductivity index, which is to result in efficient heat dissipation from the memory chips. Undoubtedly, this will translate into lower operating temperatures and greater durability of the modules, although the manufacturer declares a lifetime warranty for this product anyway. The global premiere of the new DDR5 RAM set will take place in May this year. V-Color Manta XPrism RGB 48 GB 8200 MHz was priced at USD 569, or about PLN 2,368. The novelty promises to be a strong and elegant alternative to G.SKILL RAM chips.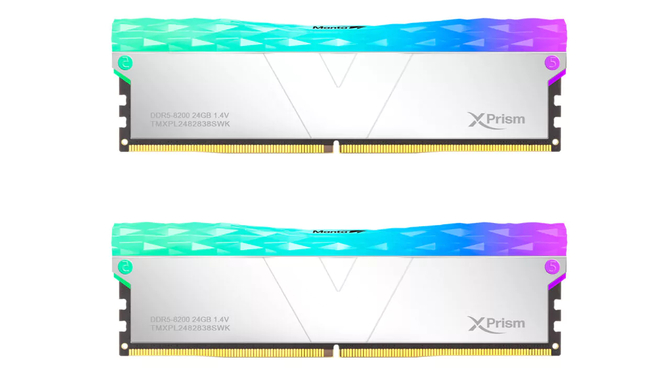 Source: V-Color