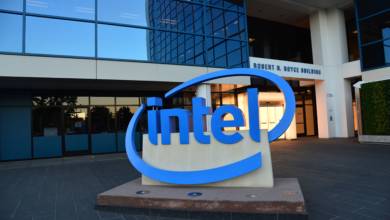 The Vietnam Trade Center announced it was trying to match a $3.3 billion investment with Intel, but amended much of its original statement to remove the American chipmaker's name.
The Southeast Asian country's government released a statement last week detailing how it is courting Intel for the mega-investment, which could boost the city's foreign direct investment to $7.4 billion by 2023. Then the next day, the announcement was revised and Intel's name was deleted, and the planned amount was reduced to 4.5 billion dollars.
Like governments in the region, Vietnam is aggressively seeking capital from foreign tech giants, particularly as the country emerges as a viable alternative to China in manufacturing everything from gadgets to basic semiconductors.
Intel representatives recently met with government officials to discuss plans to invest at least $3.3 billion more in their existing facility in Ho Chi Minh City's Hi-Tech Park, according to a person familiar with the discussions. "Vietnam is an important part of our global manufacturing network, but we have not announced any new investments," Intel said in a statement.
Vietnam has become a major manufacturing hub as companies with large production bases in China seek to diversify supply chains amid rising tensions between Washington and Beijing and disruptions left over from the Covid era. The Southeast Asian country has already attracted suppliers such as Apple and Samsung.
Intel operates a chip assembly and testing facility in the city. The company invested $475 million in Intel Products Vietnam in 2021, bringing its total investment in the country to $1.5 billion, reported the Bloomberg.
Hardware, software, tests, interesting and colorful news from the world of IT by clicking here!