"Rohit is 36 years old. Kohli is 34 years old. Both are not scoring as many runs now as they used to. Eventually, fitness will suffer. Young people have also started coming one after the other. This will be the last World Cup for both of them.'
From those who watch cricket as entertainment to those who analyze it meticulously, most people were expressing such opinions before this World Cup.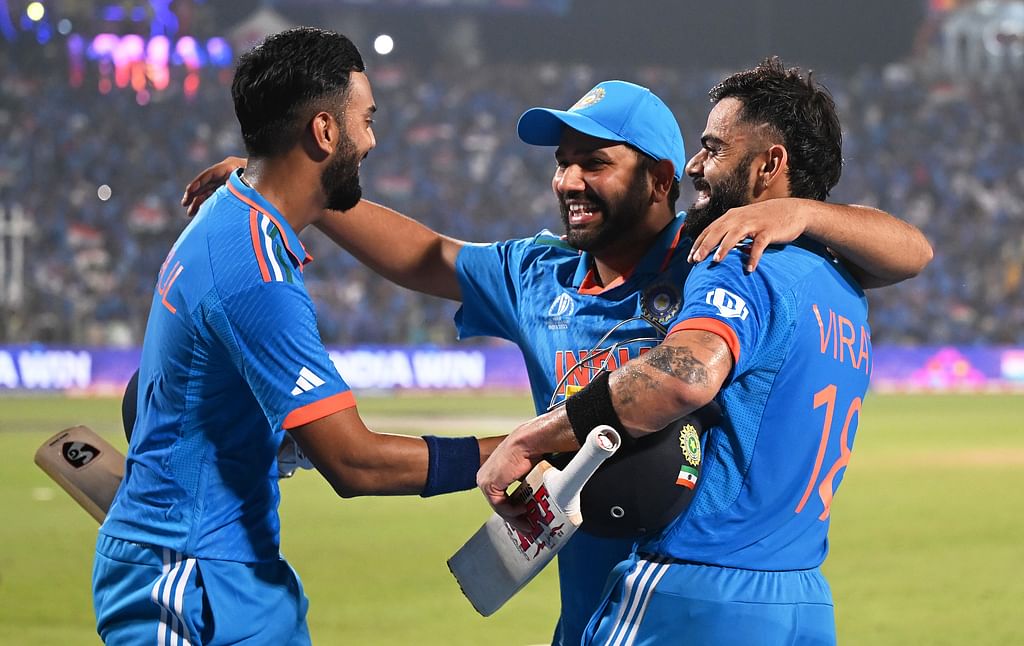 Rohit somehow doesn't know. But, the last 4 matches played by India have shown us that Virat Kohli is not in a position to rest with this World Cup.
Rohit Sharma played a supreme game in the 2019 World Cup. He had scored 5 centuries in a single World Cup. Four years on, he has come into this World Cup with doubts and criticisms about his form, but he has been playing brilliantly. Rohit Sharma is currently the highest run scorer not only in the Indian team but also in this World Cup. He has scored 265 runs in 4 matches. 2019 is like seeing Rohit again. However, it is doubtful whether he will last in the team till the next World Cup i.e. 2027 World Cup. The reason is his fitness. He has been given leave several times in the last 2 years. Not surprisingly, the number of matches that he did not play in the last two years was more than the number of matches that he played.
This is where Virat Kohli attracts attention. Virat Kohli is also scoring runs in this World Cup. At the same time he performs without any hitch with full fitness. In the first match against Australia, when the Indian team stumbled at the start, he stood strong and made the tackle to help the Indian team win. A fifty in the next match against Afghanistan. Century in yesterday's match against Bangladesh. This is his 48th century in ODIs. Kohli, who started the game with a free hit, ended the game with a six as the winning shot. He had scored 103 runs off 97 balls. He was awarded the man of the match award for this century.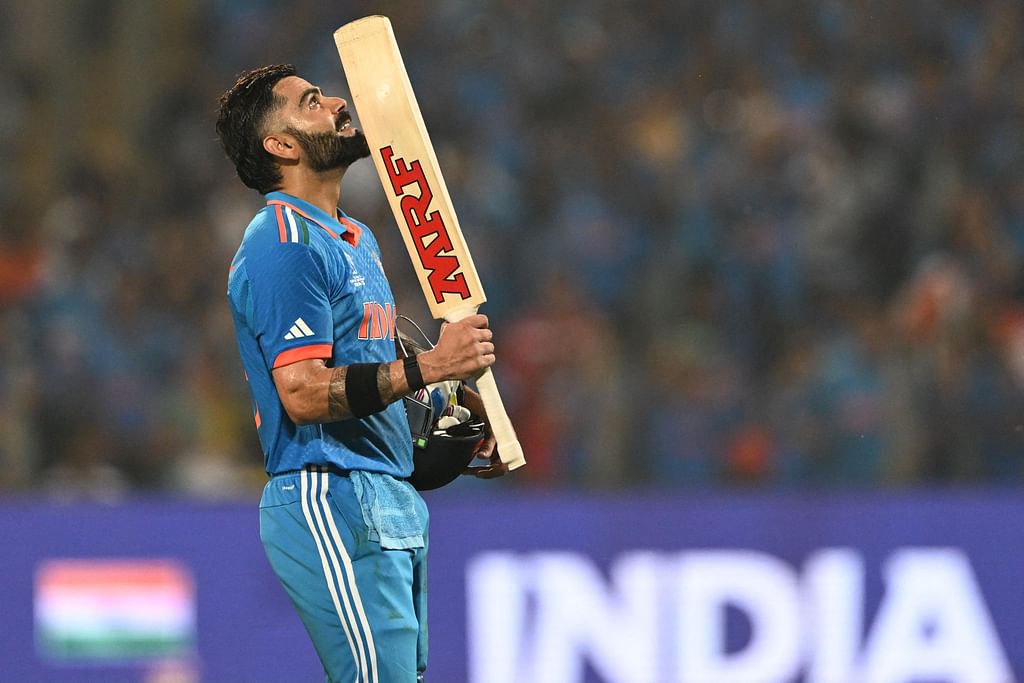 'I wanted to contribute a lot for the team. I scored two fifties in this World Cup. But, could not convert it into a hundred. I wanted to do that in this match.' Virat Kohli said.
With this one hundred and the runs he has scored so far, it doesn't say that he will play till the next World Cup. On the contrary, the way he scored these runs, we say he will not retire with this World Cup. Virat Kohli has scored 259 runs in 4 matches so far in this World Cup.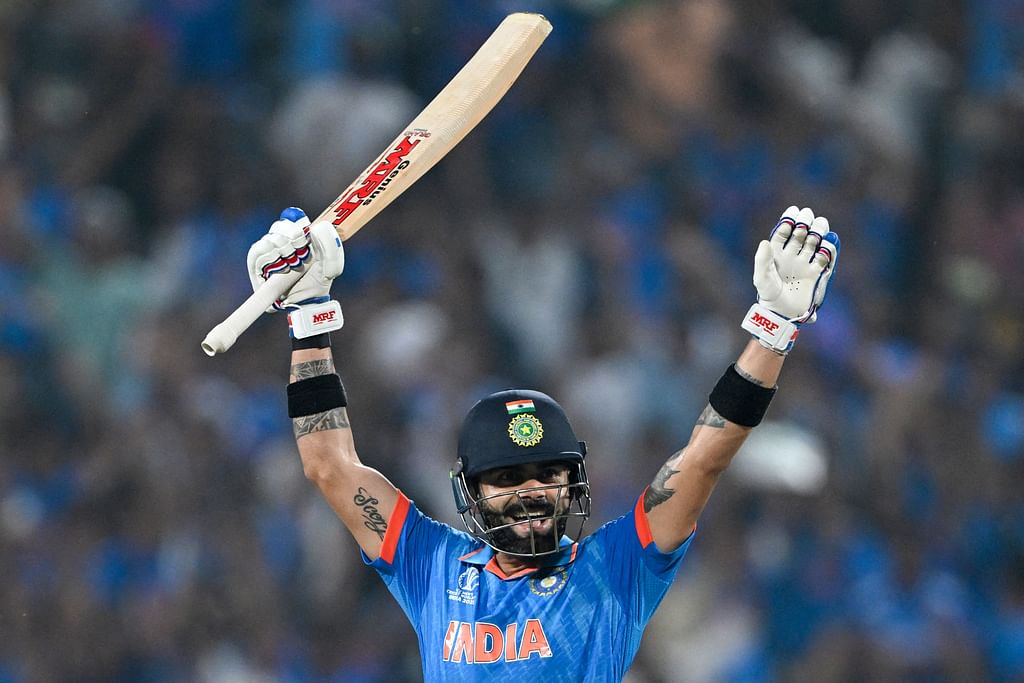 He has stood at the crease for a total of 89.1 overs in all 4 matches. Teams take an average of 4 hours to bowl 50 overs. So, 89 overs can be taken roughly as 7 hours.
So, Kohli has spent 7 hours at the crease. Out of a total of 259 runs he has scored, only 108 have been four fours. Otherwise, he has taken the remaining 151 runs by running between the wickets. The distance between the two creases is 20 yards. A yard is a little less than a meter. Calculated in this way, he has covered 2761 meters by running between Griesoo alone.
This is the distance that Kohli ran just for him. If you count the distance run along with the dancing partners, this number will increase even more.
The time Kohli has spent at the crease and the distance he has covered is a mountain. No one else in the Indian team has worked so hard in the last 4 matches. Rohit has scored more runs than Kohli i.e. 265 runs. But, he stopped for 60.2 overs at the crease. He probably spent approximately four and a half to five hours in the crease. But,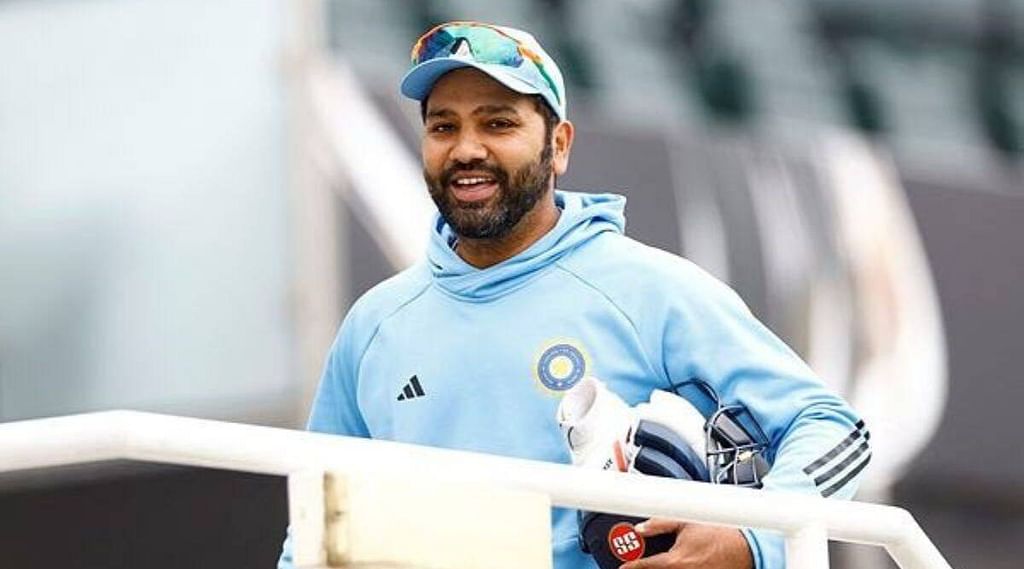 He has scored only 71 runs between the crease. In terms of meters, he has run only 1298 meters.
Although Rohit's style of playing is different from that of a goalie, this should be taken into account when looking at fitness as the main thing, bypassing technical matters.
Along with Rohit, Kohli, Conway, Rizwan and De Kock are among the top 5 in the list of highest run scorers in the current World Cup so far. In this, Kohli has sweated more than Conway even if compared to him.
Conway, who has scored a total of 249 runs in 4 matches, has spent 75.1 overs at the crease. If you look at the time, it can be taken as 6 hours. Even he has scored only 95 runs. That is, he has run only 1737.36 meters. It is almost 1000 meters less than Kohli.
Rizwan and Deecock have played only 3 matches. De Kock has scored 229 runs in 73.3 overs at the crease. He has scored only 87 runs. That means he has run only 1591 meters. De Kock is likely to break the wicket at the end of four matches based on runs and overs. But there is little chance of breaking Kohli in terms of run. Only Rizwan has come close to Kohli in three matches. He has scored 248 runs at the crease for 86.3 overs.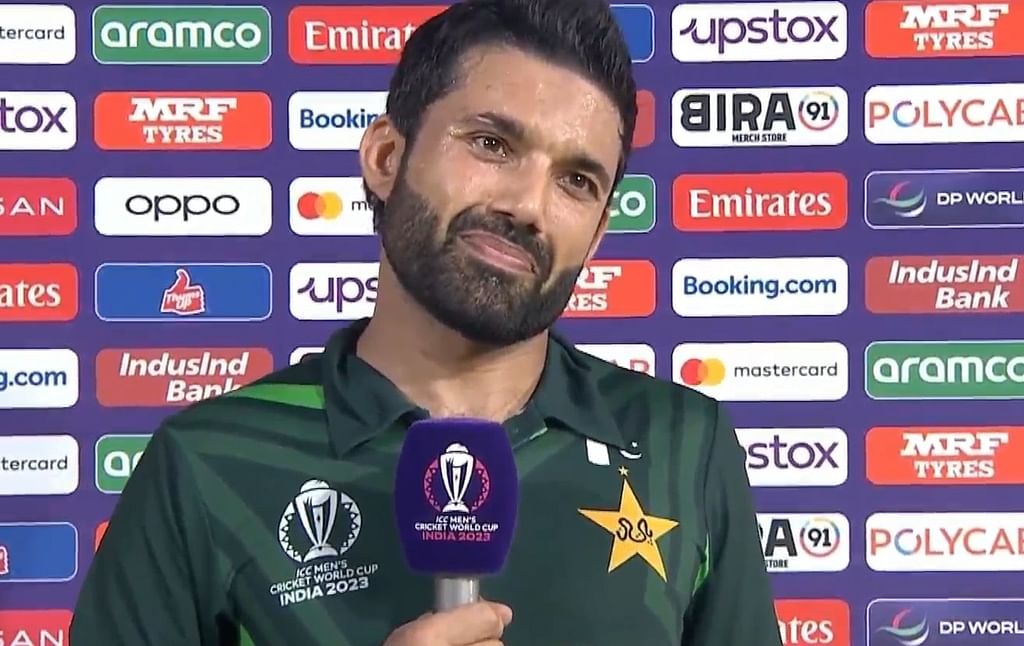 In terms of time, Rizwan has also spent almost 7 hours of Kohli's time. He has scored 138 runs. That is, he has run 2523 meters. He has come close to Kohli in this too.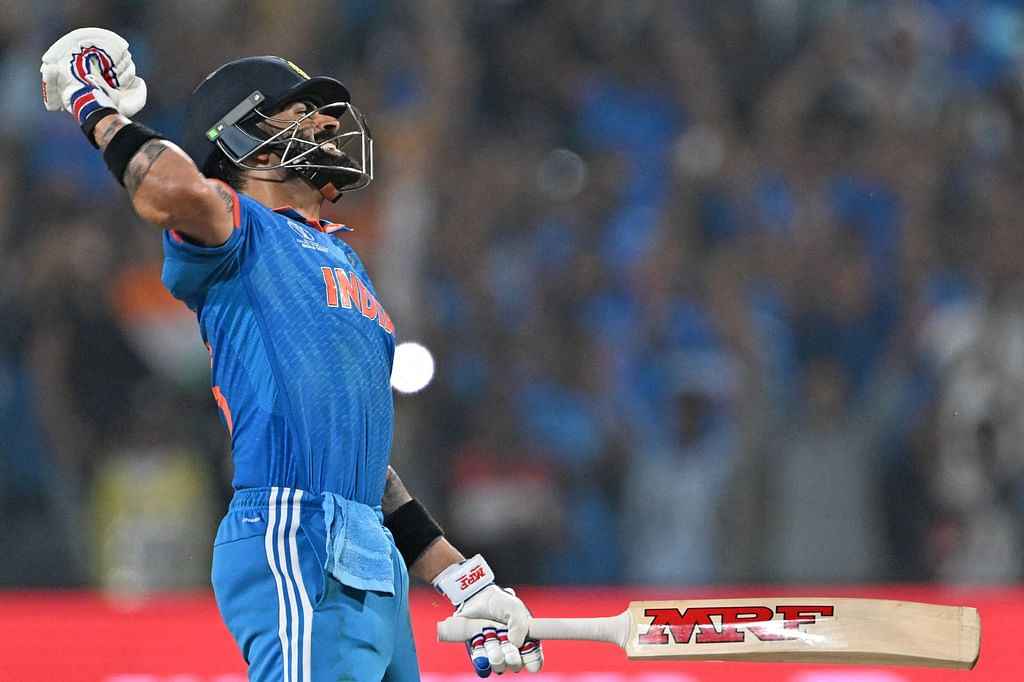 So Kohli is still at the top in terms of his style of hard work and scoring runs. At the age of 34, he is fully fit to work so hard. It doesn't show any glitches even after the game. He also spends more time than others in web training. Sweats profusely. This is why we are saying that Kohli has a chance to play till the next World Cup.
Now we need to give some rest to the questions raised depending on his retirement.