The first two test cars have already started hitting the roads.
While Elon Musk expects Tesla cars to be fully self-driving this yearVolkswagen, somewhat lagging behind, recently launched its own project aimed at developing self-driving vehicles.
The American wing of the German manufacturer, the Volkswagen Group of America (VWGoA), has two Volkswagen IDs in the first round. Buzz started experimenting with the AD minibus on the roads of Austin, the big city in Texas. The abbreviation AD consists of the initials of the words Autonomous Driving.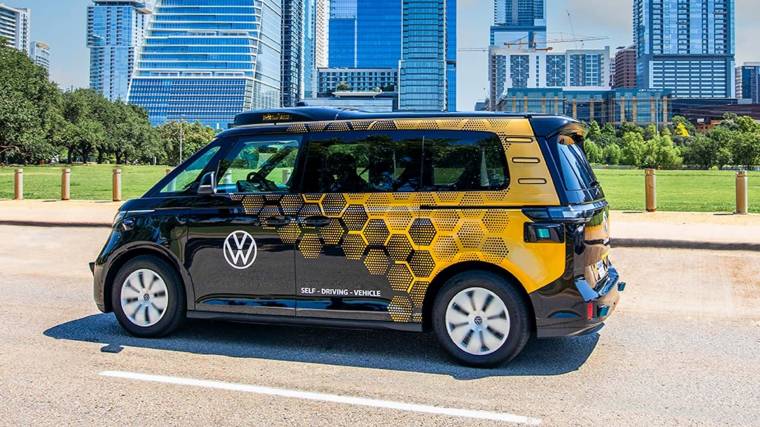 In the first phase, the first tests will be carried out in an area delimited by virtual fences (geofencing), in downtown Austin. Volkswagen aims to launch a zero-emission, self-driving taxi service in the United States by 2026. By the way, several companies already offer a similar service, a Cruise and the Waymo also provides, so far none of them are going smoothly.
During the tests in Texas, human drivers will initially be behind the wheel, but only so that they can intervene if necessary. The movement of Volkswagen's self-driving cars is made possible by cameras, radar and lidar devices.
The German car manufacturer has signed a partnership agreement with several technology companies: such as the Israeli Mobileye, which develops machine vision – which was acquired by Intel in 2017 – and they previously cooperated with Argo AI, but this agreement ended this year. However, Volkswagen brought in at least 100 professionals from the company to create the software backend and security solutions for their own fleet of self-driving taxis.
The ID. Buzz ADs may soon appear on the roads of Europe, and they want to start the self-driving taxi service as early as 2025, first in and around Hamburg.