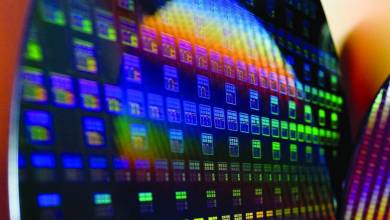 Last year was a challenging year for TSMC, but despite this, the company managed to achieve $19.9 billion in revenue.
Taiwan Semiconductor Manufacturing Company (TSMC), which has grown spectacularly over the past few years to become the world's most advanced chip maker, experienced last quarter that when things don't go perfectly, Warren Buffett doesn't like it.
Buffett's financial firm, Berkshire Hathaway, has bought a $4.1 billion stake in TSMC, according to filings with the Securities and Exchange Commission (SEC). However, perhaps due to the turbulent outlook for the near future of the semiconductor industry, according to recent SEC filings, the fund has now sold almost all of its TSMC investments, and Buffett cut his TSMC stake by 82 percent in the fourth quarter
Last year was a challenging year for TSMC, but the company still managed to post $19.9 billion in revenue while battling a strong U.S. dollar. The earnings report revealed that the company's product mix changed in the fourth quarter of 2022, so high-performance computing (HPC) products accounted for most of the revenue. HPC contributed 42 percent to the revenue pie, up from 37 percent in the previous year.
However, TSMC chief Dr. CC Wei warned that revenue from non-memory foundries will fall this year as the industry consumes inventory carried during a high order cycle in the wake of the coronavirus outbreak.
Of course, not everything is black and white. One of TSMC's big customers, Santa Clara, California-based semiconductor designer Advanced Micro Devices (AMD), for example, could pocket up to 30 percent of its highly lucrative data center market, according to a KeyBanc report. AMD, which beat analysts' estimates in its latest earnings, warned that it would reduce inventories to help eliminate oversupply – states WCCF Tech.
Hardware, software, tests, interesting and colorful news from the world of IT by clicking here!