Apollo 247 Free HC
---
Apollo 247 Free HC, Apollo 247 Free Credits from Survey Video: Apollo 247 is a leading digital healthcare platform in India that offers a wide range of healthcare services, including teleconsultation, online pharmacy, diagnostic tests, and home health services.
The platform recently launched an exciting offer that allows users to win rewards worth ₹100 by watching a video and answering a simple question based on it. Earn up to ₹2000 from Apollo 247 Refer and Earn Offer.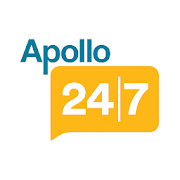 To participate in the Apollo 247 offer, users need to follow a few simple steps. Firstly, they must visit the Apollo 247 Offer Video Page from the steps below. After that, they need to watch a video that explains the platform's features and services and answer a simple question based on the video. After giving the answer, the user must register or log in to get Free ₹100 Health Credits, Use will get credits within 24 hours.
The Apollo 247 offer is a great way to get introduced to the platform's services and win rewards. The platform provides a wide range of healthcare services that can be accessed from the comfort of one's home. After the period of the pandemic, digital healthcare platforms have become increasingly important, and Apollo 247 offers a comprehensive solution to people's healthcare needs.
---
How to get a Free ₹100 HC from Apollo 247 Video Offer?
1, Download the Apollo 247 App from here: Download App
2. After Downloading, Just sign up with the Phone Number, Email & other details.
3. Visit the Apollo 247 Video Offer Page: Open from here
4. Play the video, and rate it.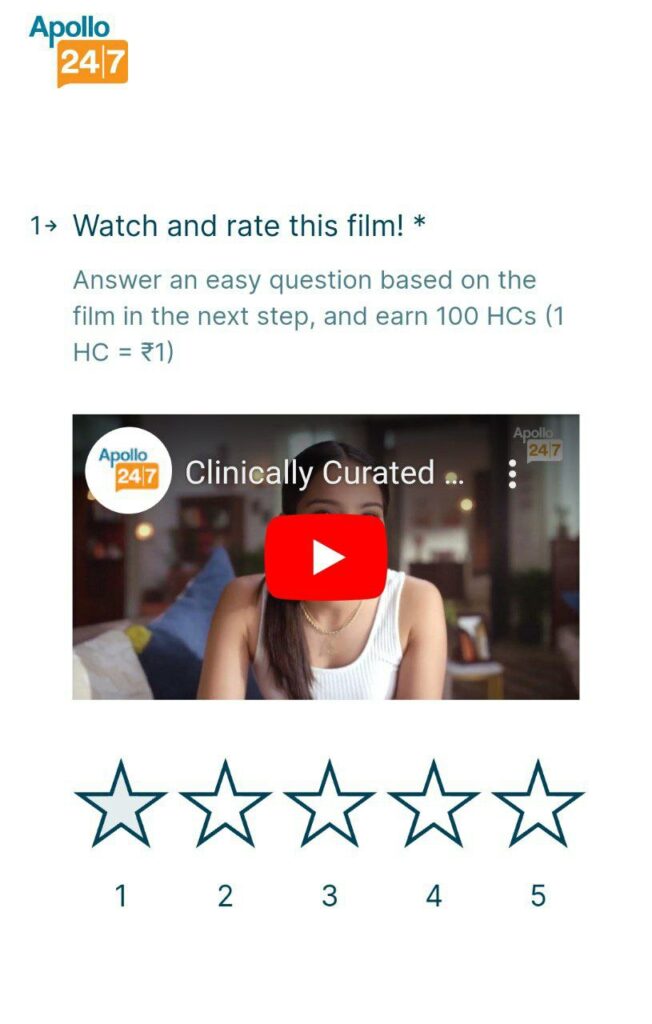 5. Answer the question on the next step.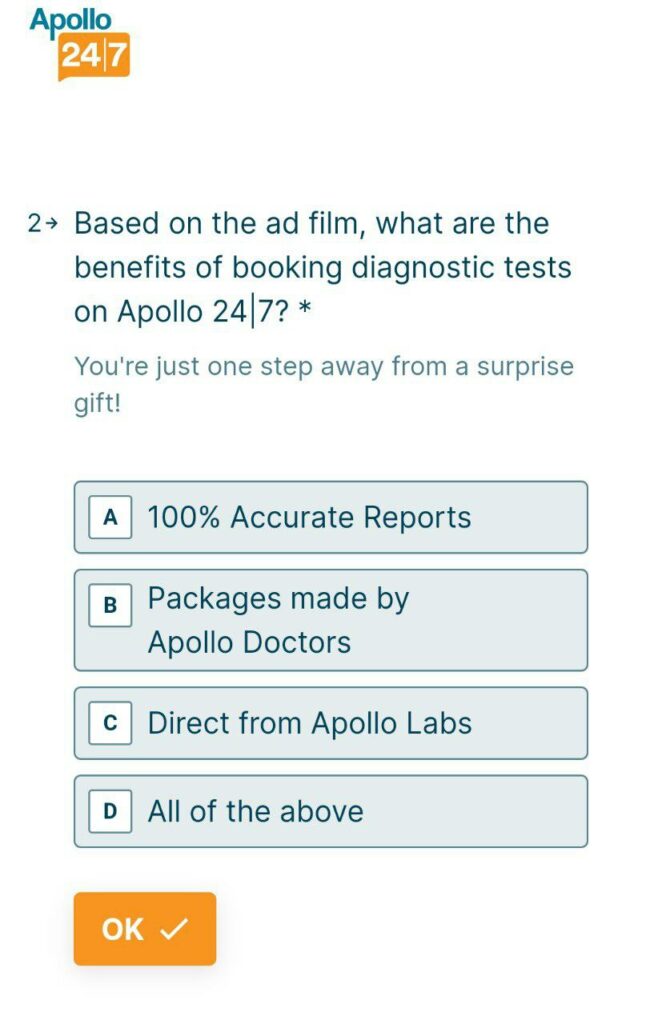 6. Submit it by entering your mobile number & OTP.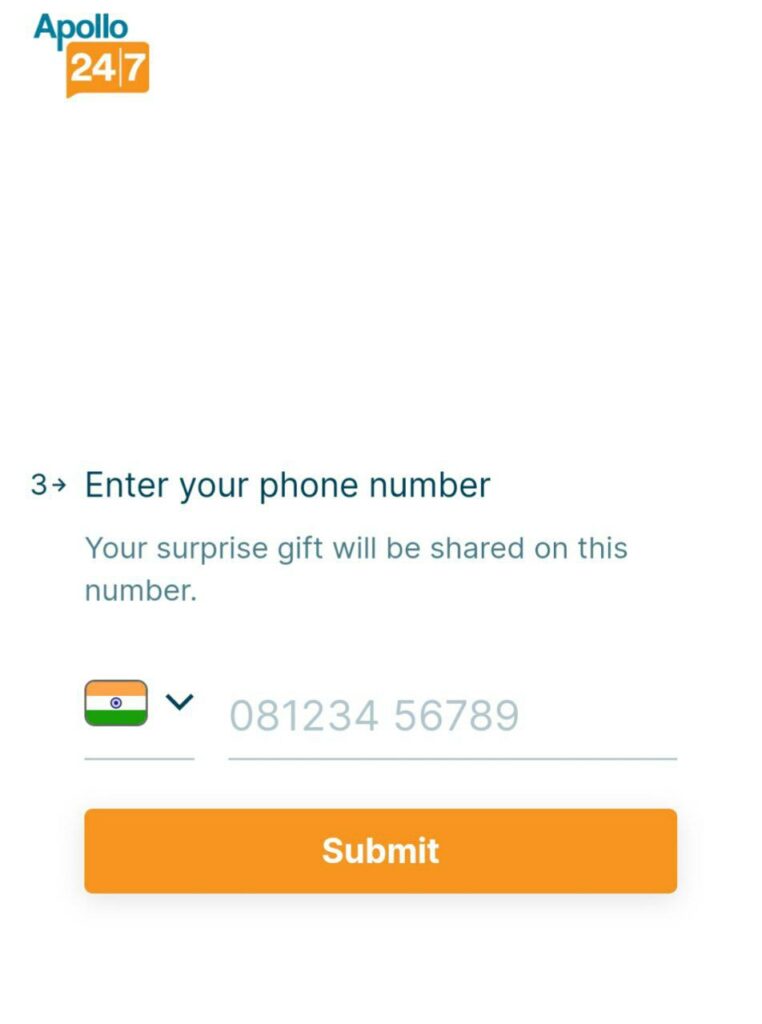 7. Done, You will get your ₹100 worth of Health Credits in your Apollo 247 App.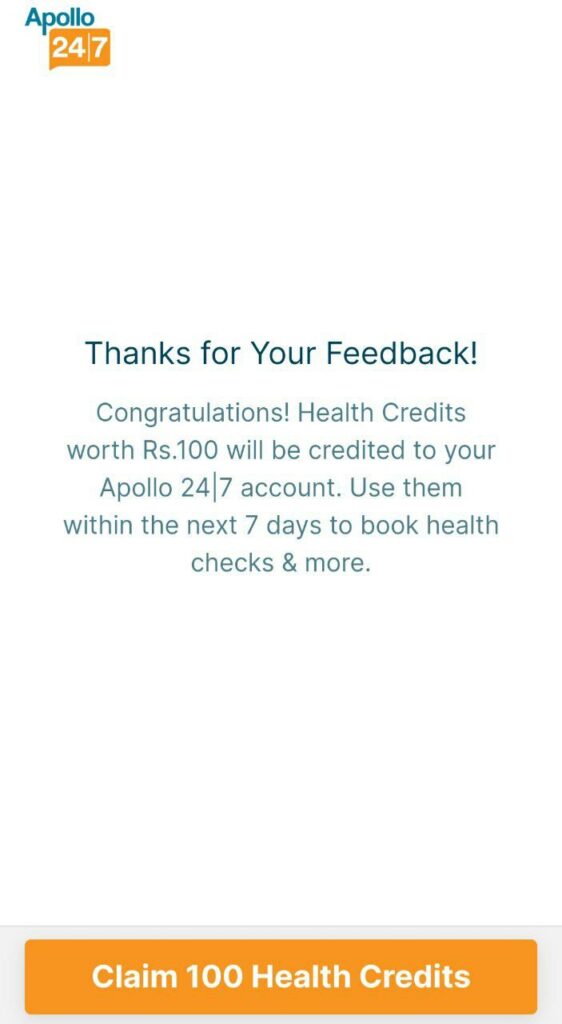 8. Order anything Free worth ₹200 from Apollo 247. [₹100 Signup + ₹100 Video Survey]
In conclusion, the Apollo 247 offer is an excellent opportunity for users to explore the platform's services and win rewards. With its comprehensive range of healthcare services, the platform is a one-stop solution for people's healthcare needs. So, take advantage of this offer and experience the world of digital healthcare.
As for the question based on the video, users need to watch the video to find out the question and answer it correctly to win rewards worth Rs. 100. Good luck!