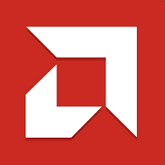 Although the prices of DDR5 memory and AMD Ryzen 7000 processors have dropped significantly since the launch of the AM5 platform, consumer interest is still not very high. The solution to the problem is to be the market debut of cheaper motherboards, which will encourage more players to build a new computer set. AMD has released the technical specification of the A620 chipset, which should fully meet the needs of the least demanding users.
AMD has released the specification of the A620 chipset. Users can count on full PCIe 4.0 support and the ability to overclock RAM.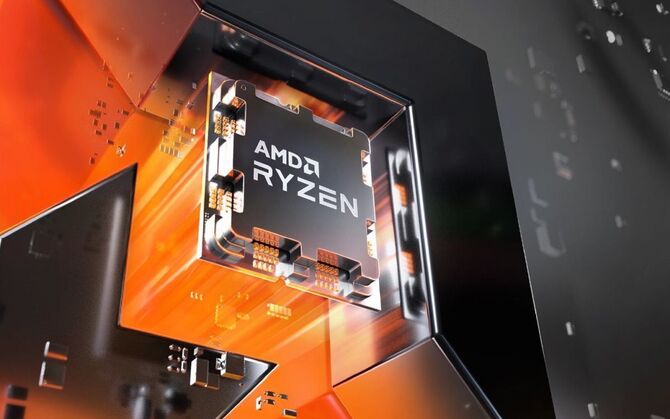 Motherboards equipped with the A620 chipset are aimed at the least demanding people. Users will not be able to overclock the CPU (manually or via PBO) or use CrossFireX. A significant change compared to the A520 logic system is compatibility with PCIe 4.0, which will allow you to take full advantage of new graphics cards and faster SSD media. In addition, the new motherboards will offer up to four SATA ports, as well as two USB 3.2 Gen 1 and Gen 2 ports. RAM overclocking will be allowed, and most models will support DDR5 modules with an effective clock speed of 6000 MHz.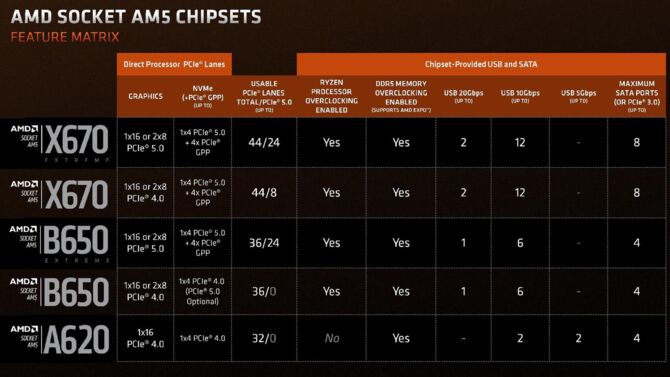 AMD strongly emphasized the relationship between the quality of the VRM and the maximum power consumption of the processor. The cheapest motherboards are to be fully compatible with CPUs whose TDP does not exceed 65 W. The use of processors with higher energy requirements will not be blocked, but users should expect a decrease in performance. A good example are ASRock motherboards found in the Newegg store offer. The product name contains information about the recommended maximum TDP of the processor. ASRock A620M-HDV / M.2 is best paired with Ryzen 5 7600, Ryzen 7 7700 or Ryzen 9 7900. In turn, the more expensive model, with a better power section, can even handle units equipped with 3D V-Cache, whose TDP is 120 W .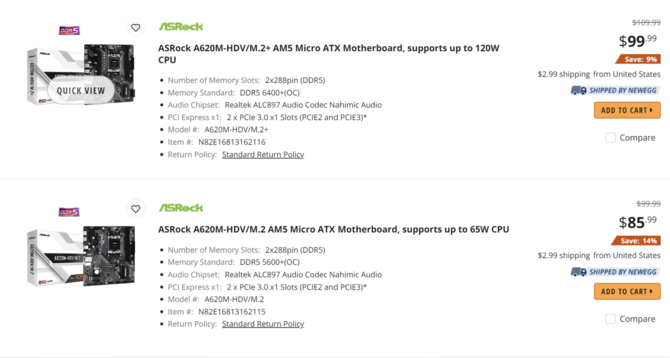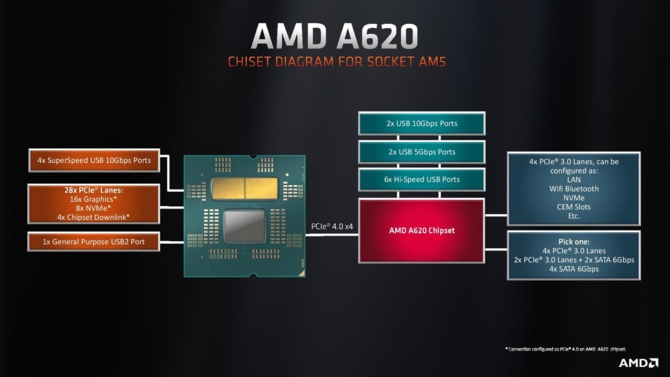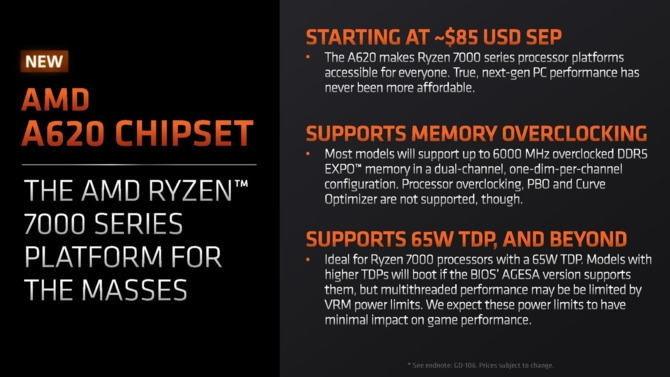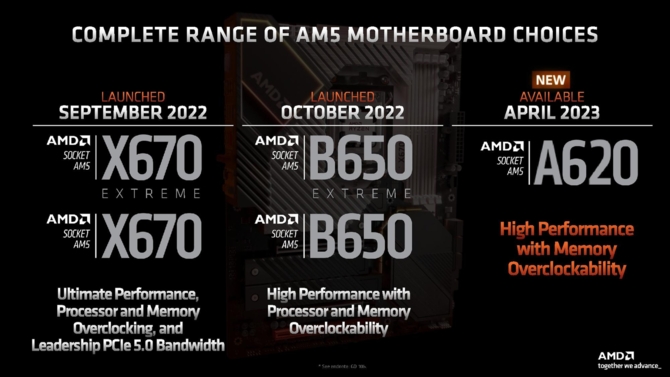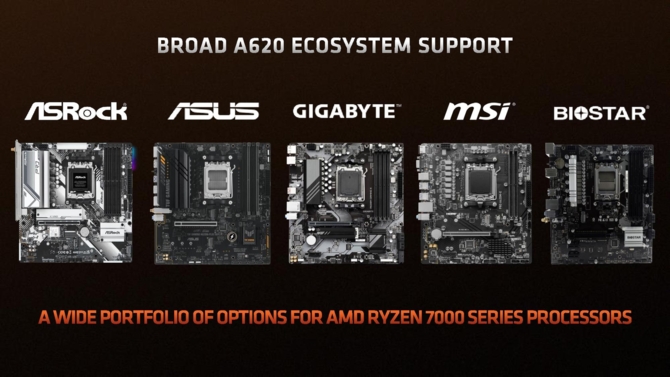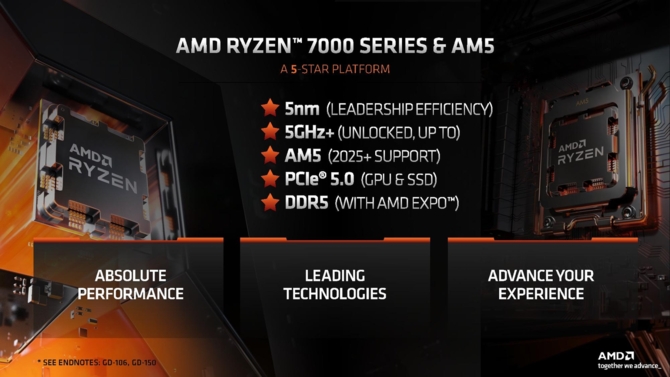 Source: AMD