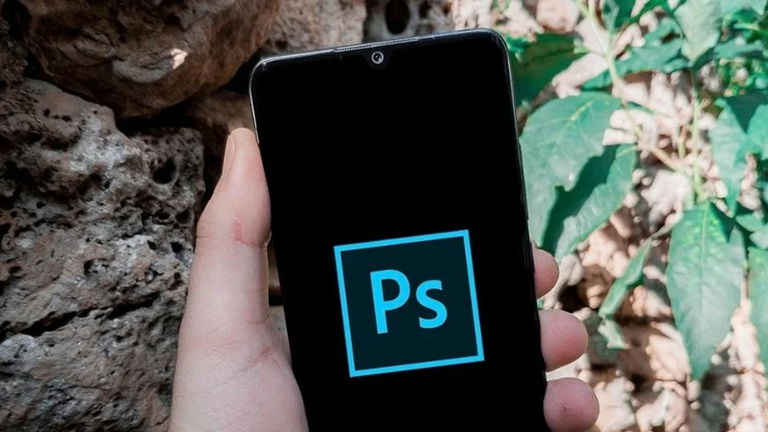 let's tell you what Photoshop apps are available on Google PlayWhat are they for and how are they used? And it is that, since we all have mobile phones with cameras that far exceed the expectations of even professional photographers, it is convenient to know first-hand some applications to do photographic retouching. You should know that in this selection you will find some of the best photo editors for your mobile
Photoshop Express
If we want to download 'the Photoshop' of a lifetime on our mobile, this is the option we have to look for. Its about classic editor, but in mobile format and we are going to have a multitude of very practical tools such as image adjustments, cropping, making collages and applying filters… It is a very complete photo editing application and has the quality seal of the Adobe brand . And it's free!
Download Photoshop Express on Google Play
Photoshop Fix
Now, we enter the field of specific applications. Yes, with the first one that we have told you about, you will have all the important ones in a single tool, but you may also want to have only some functionalities, since your mobile may not have much storage space or you do not want to have so many downloaded apps. In the case of Photoshop Fix we are going to fix those details of the photographs that we don't like anything, those imperfections that ruin the perfect image.
The Photoshop Fix app adjust lights and shadowsapply cutouts and enhance faces, remove blemishes, marks and imperfections from both faces and the image and, as in the previous case, totally free.
Download Photoshop Fix on Google Play
Photoshop Camera
Are you tired of using the camera that comes pre-installed on your phone? It's okay, one of the best ones you can use is Photoshop Camera, and as you might have already guessed, it's free. With this application, in addition to having a very solvent Android camera, you'll be able to add filters, lens effects similar to those of Instagram, artificial intelligence applied to selfies, Photoshop effects in real time, automatic tone, recommendations based on the content… It's really worth it even if it's just to give it a try. You have nothing to lose.
Download Photoshop Camera on Google Play
Cool
This is the only application on the list that is not related to photography and comes to replace the old Photoshop Sketch. With Fresco you will now have on your Android phone all the features that you already used in Photoshop Sketch but, now, a lot more. more advanced and perfected. A huge collection of new digital brushes, shapes, colors and stroke sizes to create from scratch or to draw on already loaded images. The imagination is the limit!
To download Fresco, (unfortunately, at the moment, only on iOS, but the Android version will be available soon) install this file on your computer and follow the instructions. By the way, as you may have already guessed, it is totally free.
Download Fresco on the App Store
Photoshop Mix
And we finish the list of Photoshop apps for Android with Photoshop Mix, the favorite tool for those who can't stop creating. Thanks to this application you will be able to assemble and edit your favorite images to give unleash your imagination. You will have at your disposal crop functions, eliminate sections of the image… all this to create the designs that you least expected, the most witty and surreal. An application that is quite similar to Fresco in its intentions: if in them we used the brushes to create new images, here we are going to combine and deform the already existing ones.
Download Photoshop Mix on Play Store
Lightroom
An app similar to the one known by all Snapseed. Lightroom is a powerful image editor with multitude of tools to be able to achieve the long-awaited perfection in your photographs. With a wide variety of features (if you want them all, you'll have to pay a subscription), Lightroom is one of the best image editing options on Android.
Download Lightroom on Play Store
Presets for Lightroom
More than an app to edit images, it's a set of free presets that you can add to your images to make them look much better. Professional photographers and bloggers They have been in charge of making these presets so that, finally, you have the photos you want.
Download Presets for Lightroom in the Play Store
Yeah you are not convinced by this listyou also have in Play Store alternatives to Photoshop to edit photos on mobile as Krita, Photopea or Snapseed.