Before anyone jumps headlong into e-commerce, be sure to check them out!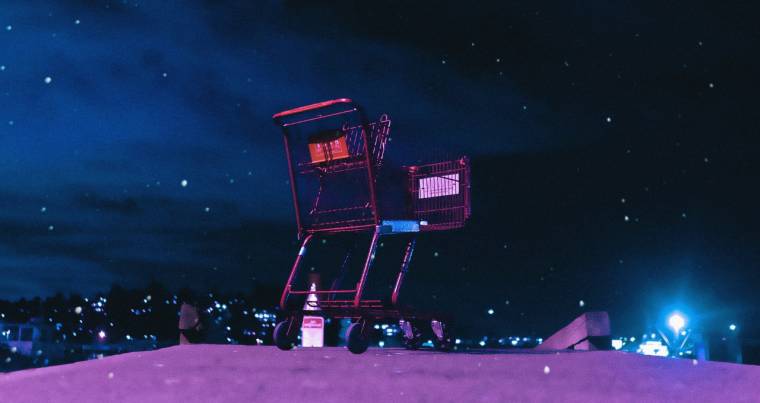 Source: Unsplash
The continuous expansion of e-commerce encourages more and more people to set up a web store and invest in online commerce. The rapid spread of the Internet really holds a lot of opportunities, especially in light of the fact that the start-up costs are extremely low compared to other types of businesses. Of course, all of this does not mean that the establishment of an online store and the following webshop logistics tasks there would be no pitfalls. Without claiming to be exhaustive, we have compiled the most important topics that are definitely worth thinking about before really getting into e-business.
Demand
The most important question is whether there is a need for the services or products offered. It is worthwhile to thoroughly assess the market to see if others offer similar or even completely identical products and how they do it. It offers according to the most likely scenario, then you have to consider why they would rather buy from our online store to be established than from the existing ones? Can we offer better quality or permanently cheaper prices? With what methods and costs can we reach different customer groups than the existing service providers can? What additional services can we offer? It is also worth calculating that our competition will react to our appearance, the market will not remain static.
A less common scenario is that the product or service offered is not available elsewhere. If there really is a demand for our product, we can be in a very advantageous situation, but it is more likely that there is no or insufficient demand for the given product. If we still stick to our basic idea, it is worth thinking about additional services and products, which can mitigate the risk of introducing a unique product.
In very simplified terms, it is worth opening an online store with products that are in high demand, so that in addition to a significant number of competitors, we can also obtain sufficient income with a smaller slice of the market, or with a unique, rare product for which there is a sufficient amount of paying demand, so that we can ensure it by reaching the target audience the profit.
Expenditures
The income of online stores comes from the margin between purchase and sale prices. Operating costs must be covered from this margin, and what is left over can be considered profit. In addition, we can expect higher costs at the start, and the cash flow is still uneven, so we must have a sufficient amount of reserves. It is not possible to calculate exact amounts without knowing the specific business, but we can list the factors one by one.
The operation of the online store has legal and technical conditions. The most expensive part of the legal conditions is becoming an entrepreneur, which entails expenses regardless of the turnover, if we think of taxation, the payment of contributions or even the commission of an accountant. We will also need a domain, web hosting and a webshop engine. These costs are higher at the start, but their maintenance is an ongoing cost. We have to take into account marketing costs from the very beginning, otherwise we will not reach our potential customers.
In order to start, we also need to have a stock of products, which can be a burdensome expense in the case of an online store that does not yet have income. We have to receive the products from the supplier, store them somewhere and assemble and pack them when the orders arrive. Everything from the rent of the warehouse to the price of packaging materials is a cost for us.
We have to be able to cover all of the above from the margin without even talking about the cost of our own working time. We would like to refer back to our first point, where we covered the importance of preliminary market research: we must therefore examine whether the margin, after covering fixed costs, provides as much profit as we would expect. In addition, we need to invest a larger amount to get started, which we can also recover from the margin over time.
Invested work
An online store is not a passive source of income. In order for it to work continuously and well, we need to invest in work. We can do all the steps of establishing and operating an online store ourselves, but for this we need to know many sub-areas well and have the necessary amount of time. The operation of the online store has a computer technology background, countless logistical tasks, essential financial tasks and continuous marketing activities. We have to assess what we are good at, what we have time for, what we need help with, either due to a lack of expertise or a lack of time.
In the long run, an online store can be economical if the working time invested is in proportion to the webshop's profit, i.e. it does not just cover the costs of operation, but also provides enough financial surplus to make it worthwhile for us to work in our store.
Partners
Just as the first two aspects (demand, costs) are closely related to each other, the second two factors (invested work, partners) also rely on each other. It is not worth keeping every detail of the operation of the webshop in our own hands. We can usually buy or rent the domain, hosting and webshop engine from a service provider, but we can even entrust someone with the entire IT background. One of the most important elements of marketing for online stores is search engine optimization, i.e. ensuring online visibility. Search engine optimization uses the technique of quality content production based on keywords and link building between partner sites to ensure that the customer finds the offer of our online store for a given Google search. Search engine optimization can be outsourced just like other areas of marketing.
Webshop logistics is perhaps the most time-consuming task of webshop operation. In the framework of a fulfillment service, a service provider can take care of all our logistics needs, in addition to storing the products, it also performs their registration, warehouse movement, preparation and packaging according to orders. Of course, the partner also takes care of the delivery, although it is worth noting here that almost everyone outsources the delivery through courier companies, there are hardly any online stores that deliver the orders themselves.
Running an online store is therefore not a solitary task, but a joint venture with several business partners. Choosing the right business partners for each specialty is crucial, as their performance strongly influences the success of our online store. In general, it can be said that by putting sub-areas in the hands of professionals, efficiency increases and expenses decrease in the longer term, while our working time concentrated on the given area decreases. Outsourcing can bring with it the automation of processes, which is a basic condition for smooth operation.
Request for quotation before establishment
Even before the foundation, it may be worth asking potential partners for an offer, which gives us a clearer picture of our possibilities and makes it easier for us to develop our strategy and the day-to-day operation of our online store. In the case of a specific plan, we can no longer only work with theoretical numbers during market research, but can realistically assess our expected costs and thus the price we can reach and offer. We can more precisely consider how much time is required to operate our future web store and what kind of work it will entail for us. Even if we do not outsource a given sub-process, we can still see what our future growth potential and related alternatives are. The partners are not interested in "stealing" our idea, but in making it a success and that they can be a part of this success, while a web store that starts up but quickly bleeds out in the market does not generate any meaningful benefit for them either, so their advice and offers are adjusted to optimal operation .
Hardware, software, tests, interesting and colorful news from the world of IT by clicking here!