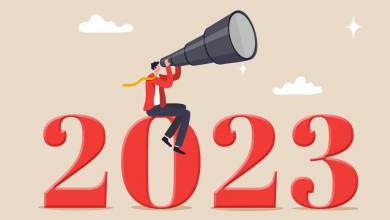 Gartner has presented its forecast for the year 2023.
Gartner latest forecast worldwide IT spending is expected to reach $4.5 trillion in 2023, which represents a 2.4 percent increase by 2022, but compared to the previous quarter's 5.1 percent growth forecast, this amounts to a significant decrease. While inflation continues to weigh on consumer purchasing power and device spending, overall enterprise IT spending is expected to remain strong.
Global IT Spending Forecast (US$ million)
| | | |
| --- | --- | --- |
| | 2022 | 2023 |
| Data center systems | 212,376 | 213,853 |
| Software | 783 462 | 856,029 |
| Tools | 722 181 | 685,633 |
| IT services | 1,244,746 | 1,312,588 |
| Communication services | 1,422,506 | 1,423,367 |
| Summarize | 4,385,270 | 4,491,471 |
"Consumers and companies face very different economic realities. While inflation is hitting consumer markets, contributing to layoffs at B2C companies, companies continue to increase spending on digital business initiatives despite the global economic slowdown. The turbulent economy has changed business decisions context and can lead CIOs to hesitate, delay decisions, or re-prioritize. We've seen this in practice with the realignment of some B2B companies, especially those that have invested too much in growth. However, IT spending remains recession-proof "
– said John-David Lovelock, senior analyst at Gartner.
According to forecasts, the software and IT services segments will grow by 9.3 percent and 5.5 percent in 2023, respectively. Meanwhile, the device segment will moderate this year by 5.1 percent as both consumers and enterprises extend their device upgrade cycles.
"At the height of the pandemic, workers and consumers made technology upgrades to tablets, laptops, and cell phones due to telecommuting and education. Without a compelling reason to upgrade, assets continue to be used and the market suffers."
Lovelock added.
The vacancy rate is rising quarter by quarter, and the ratio of open jobs per unemployed person is at record lows in many countries. Competition for talent is challenging CIOs to hire skilled IT workers, limiting growth where companies struggle to scale without the talent they need.
As software spending continues to grow, the IT services market is also getting bigger as companies look to external IT staff for implementation and support. Spending on consulting, for example, is expected to reach $264.9 billion in 2023, an increase of 6.7 percent compared to 2022.
"CIOs are losing the race for talent. Spending on IT services is growing faster than internal services across all industries. Skilled IT employees are migrating from enterprise CIOs to technology and service providers (TSPs) who can keep up keep up with the increased salary requirements, development opportunities and career opportunities"
– believes Lovelock.
Hardware, software, tests, interesting and colorful news from the world of IT by clicking here!