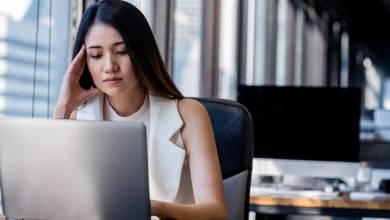 High inflation, the difficult economic situation, and the drop in raw material and energy prices will significantly determine 2023 as well, and this will also affect the motivation and expectations of employees.
What can we expect in the new year, what should we pay more attention to as an employer, how can we create an attractive workplace and motivate our employees? József Végh, head of HR at K&H, expressed his opinion on HR trends in 2023.
When we thought that uncertainty was over with the calming of the covid epidemic, we had no idea that the military conflict, skyrocketing energy prices and inflation would also present great challenges to people and companies. The events of the past year not only affect the resources and productivity of companies, but also the motivation and mental health of employees. People are tired of adapting to many changes, so a lot of emphasis should be placed on their mental well-being and maintaining their enthusiasm in 2023.
What trends can be expected in the world of HR in 2023?
Higher wages
Inflation and the rise of the guaranteed minimum wage to HUF 300,000 will also increase the wage demands of employees, and ensuring adequate salaries may be one of the biggest challenges for companies in 2023. Therefore, it may be more useful for companies to include other benefits in addition to salaries, which can increase employee satisfaction, but do not involve as much expense as a wage increase.
Retention of key people
Finding the right workforce is a significant time and cost for companies, so retaining talented employees is becoming more and more valuable. The organizational culture and people-centered attitude can be a key factor in this, because employees appreciate it when their needs are listened to and their questions and concerns are responded to. Providing training and appropriate professional development contributes to enabling them to fulfill themselves in their workplace and to deal with what really interests them. In the labor market, the aspect of sustainability is also increasingly important, people prefer to work for companies where they actually do something for a more livable future.
Attention to mental health
The importance of the mental well-being of employees has already been highlighted by the covid period, and the processes taking place in the world now justify paying special attention to this. "We can promote the mental health of colleagues with the empathetic attitude of managers, the inclusion of regular, informal conversations, and the use of a mental coach," said József Végh. "Not only employees, but also employers must pay attention to the work-life balance: if we limit the availability of databases after a certain time in the evening, we encourage employees not to spend the end of the day in front of the computer, but with relaxation and family programs. "
It's not the presence that counts, but the performance
The concern of many managers that working from home is not efficient enough has been overturned during the covid home office period. Thus, hybrid working has already become part of the modern work culture. "The number of advertisements offering office work 5 days a week has decreased significantly, and some companies have even started experimenting with the introduction of a 4-day work week," explains József Végh. "There are no long-term data yet on the effectiveness of working with 3 days off, but working from home and providing flexible working hours have already been proven to be just as productive in most cases as the traditional work model. Therefore, it is worth taking performance as a basis, not the number of working hours in the office."
Personalized motivation
The motivation of employees who are tired of the changes affecting their daily life may decrease significantly during the winter period. In this way, it is worth devoting more time and energy to encouraging employees, involving them in the development of daily processes and in long-term projects, so that they feel that their opinion is important, that we listen to them, and that they start the new year motivated. To do this, we ask for continuous feedback on how we could increase their satisfaction, and we use these techniques to motivate them.
Digitization
Digitization accelerated due to covid will define the world of HR next year as well, as electronic options speed up many work- and time-consuming processes, make them easily accessible and save paper. In addition to the introduction of modern solutions and systems, we should also pay attention to the continuous development of our colleagues' digital skills, so that employees can make maximum use of electronic opportunities.
Hardware, software, tests, interesting and colorful news from the world of IT by clicking here!