The Steam Deck is not the first PC gaming handheld, but Valve's attempt at this new hardware has single-handedly changed the landscape of PC gaming. Playing PC games while on the go is incredible, and it's an experience that's hard to go back from. The success of the Steam Deck gave birth to many other great PC handhelds, so the market is better than ever.
If you've always liked the concept of the Nintendo Switch but wish you had more control over your portable gaming experience, a handheld PC is a great alternative. However, there are a lot of things you need to consider when buying one. From game compatibility to performance, here's all you need to know when buying a PC gaming handheld.
1
Operating system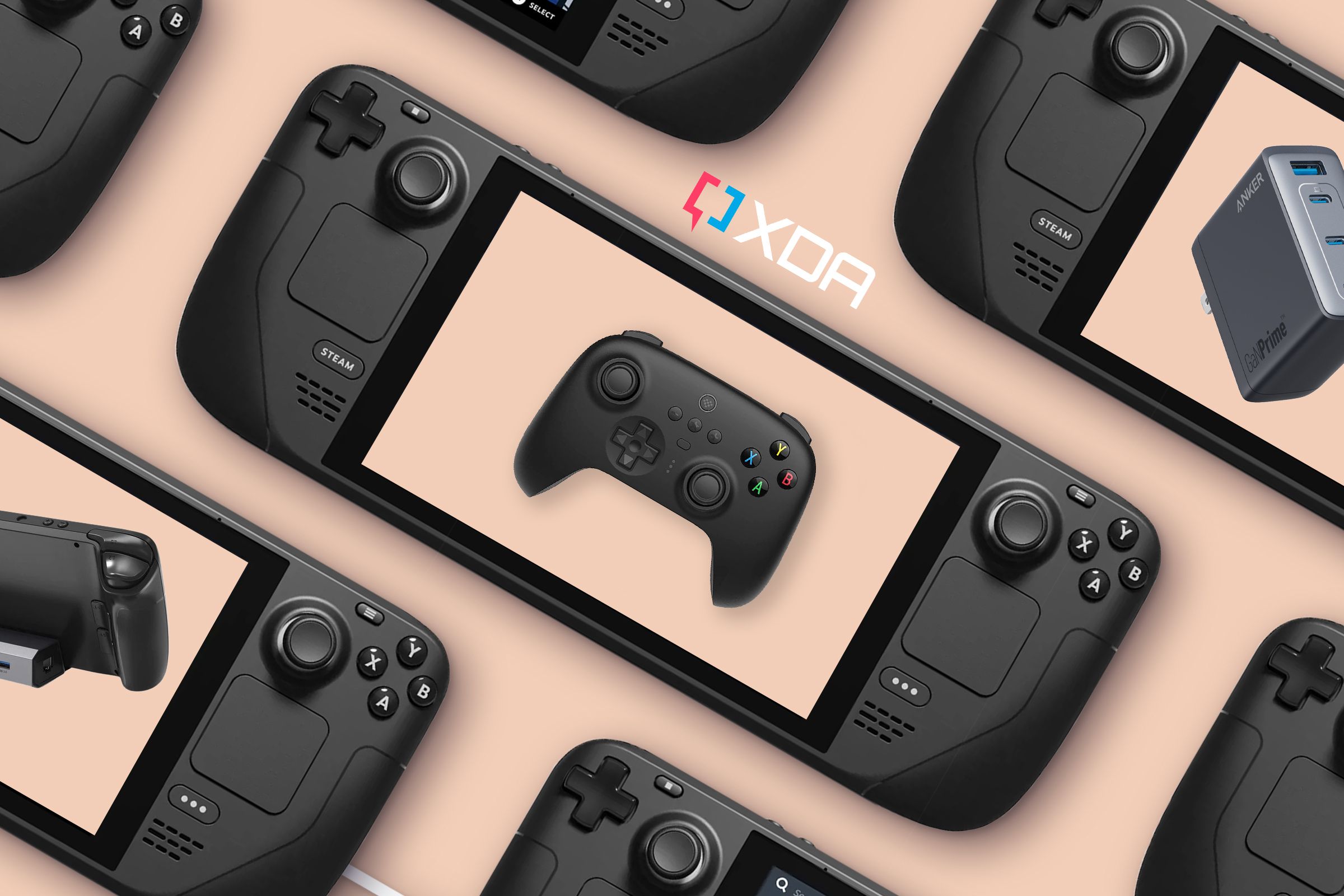 Handheld gaming consoles are meant to be convenient and easy to use, and the operating system plays a big part in that experience. Many of the newer PC handhelds are running Windows 11, and this will feel familiar to most PC players. You can easily use the Epic Games launcher, Steam, or the Xbox app to access all your favorite PC games.
Handhelds like the Asus ROG Ally come with three months of Xbox Game Pass Ultimate for free, so you immediately have access to a large library of games. However, Windows 11 is designed for desktops and laptops, and it feels cumbersome to use on handhelds because of that.
The Steam Deck's SteamOS is a different beast entirely. Valve already had an excellent storefront with Steam, and they turned it into a powerful front-end experience for their handheld. SteamOS feels more seamless than Windows and has features that allow you to limit the platformer or power consumption to save on battery life.
There are pros and cons with either operating system. For example, modding games and playing games that require anti-cheat is pretty difficult on the Steam Deck. Windows 11 requires more tinkering with some games to save battery life but offers more control in return.
2
Portability and comfort
The entire point of buying a PC gaming handheld is to comfortably play PC games while away from your desk. If the handheld feels unwieldy or cramped, you won't really end up playing it too much. The size, shape, and weight of the handheld matter a lot here. A bigger display might sound good at first, but lugging a larger handheld around with you will get uncomfortable very quickly.
Some consoles like the Steam Deck come with a carrying case out of the box, so you don't need to worry much about storing it safely. However, a lot of manufacturers don't include a case in the box, but you can find carrying cases for the ROG Ally and other similar PC handhelds. It's also important that the handheld feels comfortable while you're playing, and that's where the controls and button layout come into play.
3
Controls and button layout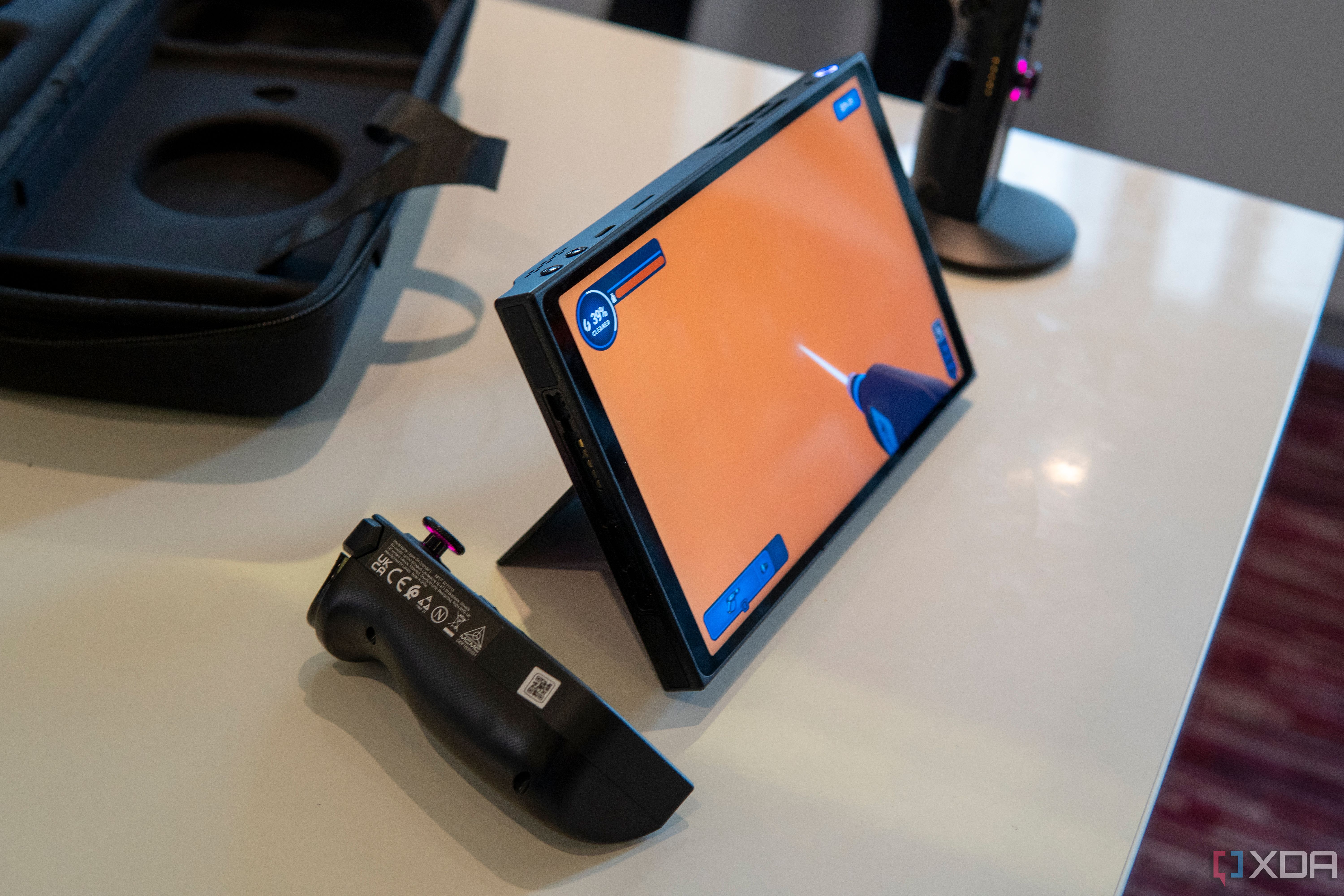 The button layout is something that handheld console makers have struggled with for a while. For example, the Nintendo Switch feels comfortable because of its simple layout, but it lacks a proper D-pad. You can only get that with the Switch Lite. Since manufacturers can't seem to agree on a standard layout, these sorts of issues are also common with PC gaming handhelds.
For example, the Steam Deck has the D-pad on the far left, while the ROG Ally's D-pad sits a bit below and to the right of the left analog stick. We took a look at the Lenovo Legion Go recently, a Windows handheld that features detachable controllers. Manufacturers are constantly experimenting with similar new features, so you'll want to keep up with reviews of popular devices.
Some handhelds like the Steam Deck feature touchpads that you can use for first-person shooter games. It works surprisingly well, but we've yet to see other manufacturers implement this idea properly. You'll also find a lot of over-the-top designs and button layouts, something we'll see in the upcoming Ayaneo Flip DS.
4
Display
You'll be spending a lot of time playing games on whichever handheld you end up buying, so the quality of the display matters a lot. Most PC gaming handhelds have a screen size of 7 inches or higher. The resolution also varies from console to console. For example, the Steam Deck features a 60Hz 1280 x 800 display, while the Legion Go has a 2560 x 1440 144Hz display.
While a high refresh rate is nice to have, playing games at higher frame rates will draw more power and lower battery life. The same goes for higher resolutions or higher settings with certain titles.
In all honesty, playing games at 720p and 60Hz is perfectly acceptable given the smaller size of these handhelds. If you want to play more demanding games with higher resolutions or better frame rates, make sure you're comfortable charging the handheld more frequently.
5
Performance
Whether you're playing games on a laptop, desktop, or handheld, performance in games matters the most. While a lot of these PC gaming handhelds run most games comfortably, make sure your expectations are realistic. Most of the time, you'll be playing games at 720p, 800p, or 1200p.
Some handhelds have higher resolution displays, but playing something like Cyberpunk 2077 at 1440p on a tiny console won't result in the best frame rates. Think about what type of games you plan on playing on the console, and look up benchmarks to see how it performs in those titles. Upscaling technologies like Nvidia's DLSS and AMD's FSR will help a lot in improving performance.
6
Battery life
We're seeing a lot of new PC handhelds pop up all the time, and while some of them offer excellent performance, we can't say the same for battery life. Modern Triple-A games can get very demanding, and your handheld will draw more power when running these titles at acceptable settings.
As such, battery life highly depends on how demanding a game is on your handheld. You might get 8 hours with some titles, and 2 hours on others. Consoles like the Steam Deck allow you to limit the power draw for better battery life, but this can negatively impact performance. Battery life is usually better on most handhelds when you're playing indie games that are more casual and less demanding.
7
Storage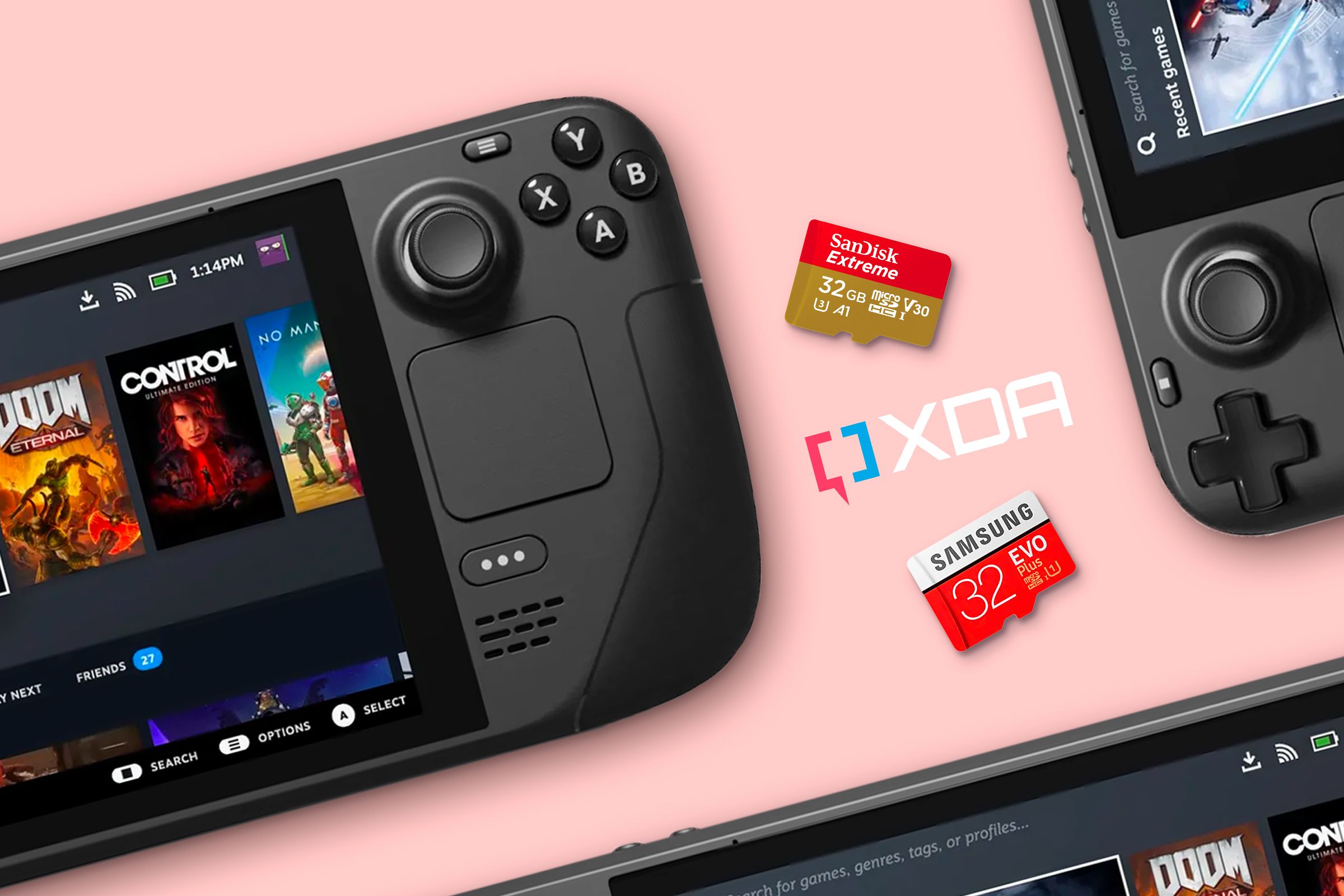 Modern titles can get a bit ridiculous with their storage requirements, especially considering how a lot of them are well over 100 gigabytes. If you plan on having access to titles like Red Dead Redemption 2 or Call of Duty: Warzone at all times, make sure the handheld you're planning on buying has enough storage.
On the other hand, if you mainly plan to play indie games or older titles that don't take up a lot of space, you can get away with limited storage. Still, we recommend at least 256GB or 512GB for the most comfortable experience. If you need even more capacity, some handhelds will allow you to upgrade the SSD or add a microSD card.
Getting the best of portable PC gaming
That's about everything you need to know if you're looking to buy a PC gaming handheld. It's surprising how much these devices have improved in such a short time, and they will only continue to get better. In fact, they're already good enough that they might end up replacing the best gaming laptops for a lot of people.