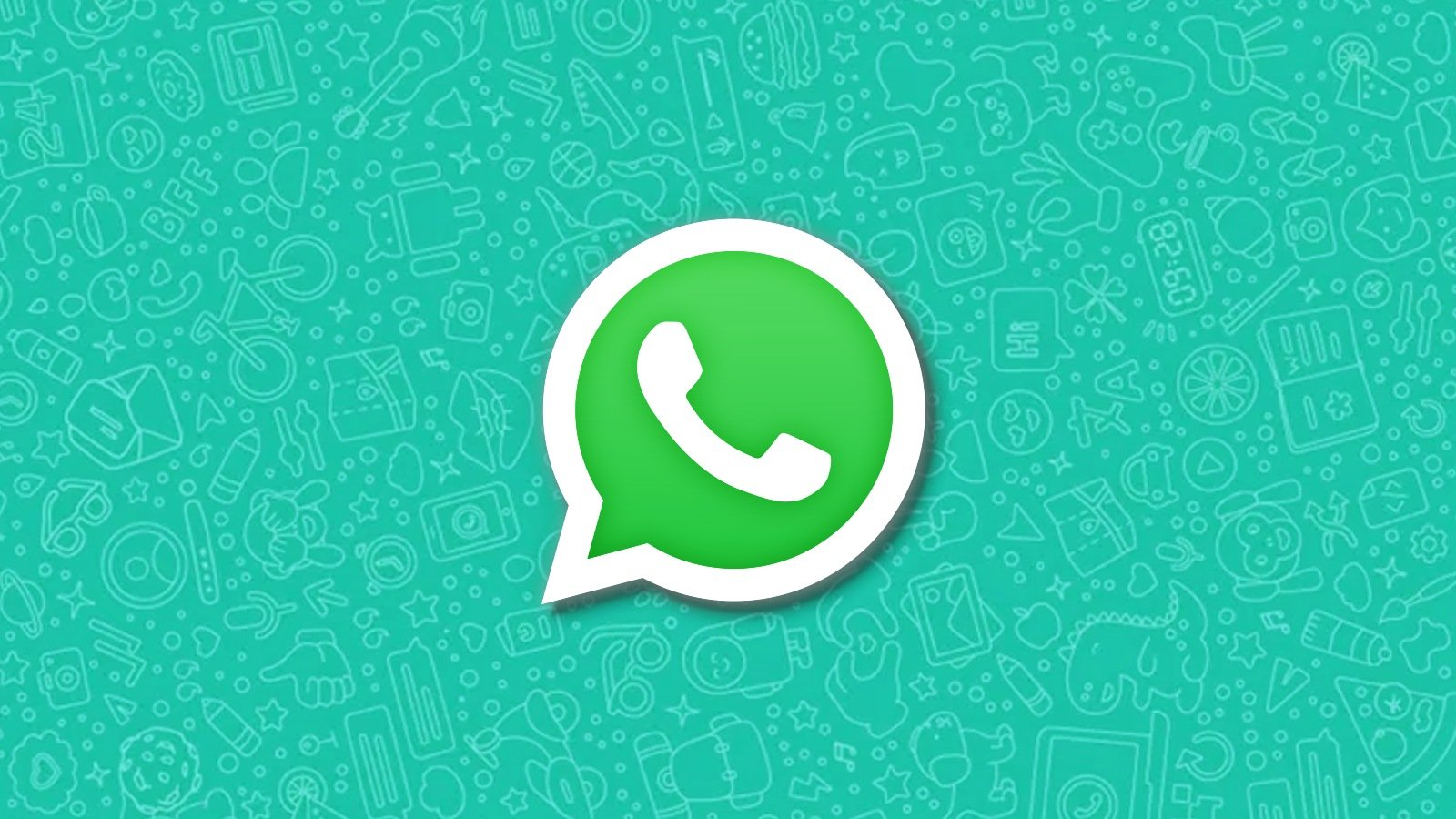 Meta announced today that it's rolling out support for multiple WhatsApp accounts on the same device, allowing users to switch between them without needing to log out.
"Today, we're introducing the ability to have two WhatsApp accounts logged in at the same time," the company said on Thursday.
"Helpful for switching between accounts – such as your work and personal – now you no longer need to log out each time, carry two phones or worry about messaging from the wrong place."
To create an additional WhatsApp account, you will need a second phone number, SIM card, or a device with multi-SIM or eSIM capabilities.
To initiate the setup process, open WhatsApp's settings, click the arrow next to your name, and select "Add account."
Once configured, you can quickly switch between accounts without the need to log out or carry two separate phones. Meta says the app will also allow you to manage each account's privacy and notification preferences separately. 
Additionally, the company advised users to only use the official WhatsApp client to guarantee the security of their devices against malware or credential theft attacks.
"As a reminder, only use the official WhatsApp and don't download imitations or fake versions as a way of getting more accounts on your phone. Your messages are only secure and private when using the official WhatsApp," Meta said.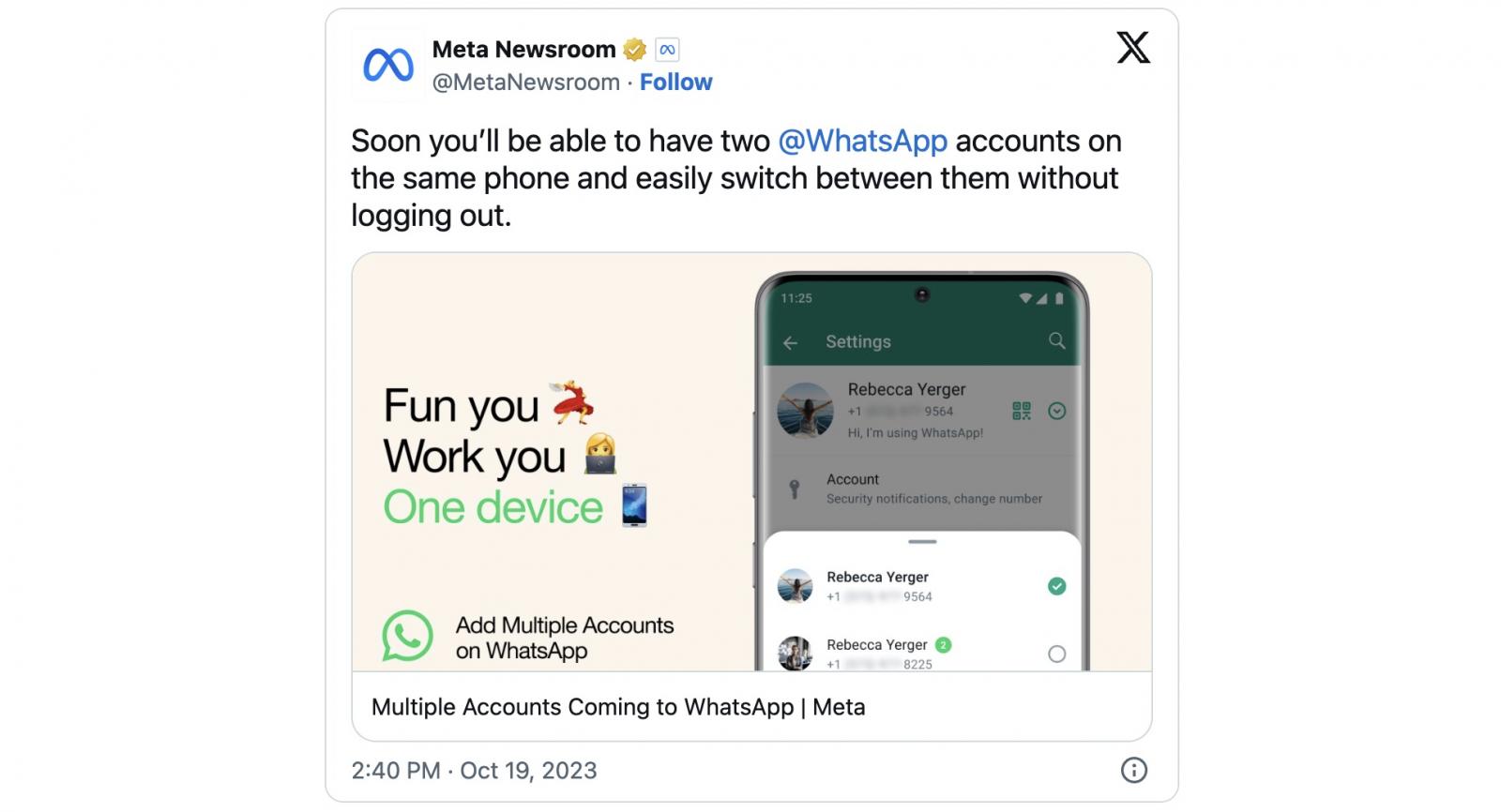 Last month, Meta also introduced WhatsApp Channels to over 150 countries as a new way to receive important updates from people and organizations within the WhatsApp platform.
In July, WhatsApp introduced support for video messages lasting up to 60 seconds, allowing users to record videos directly from the chat window.
The cross-platform instant messaging service also added enhanced privacy features earlier this year, enabling users to silence unknown callers and block spam calls. 
Users can also do a privacy checkup, allowing them to specify who can contact them via WhatsApp and customize their privacy settings according to their desired level of protection.
Additionally, in May, Meta introduced Chat Lock, a privacy feature that enables users to block others from accessing their most private conversations.