WhatsApp is rolling out a new level of protection for its users.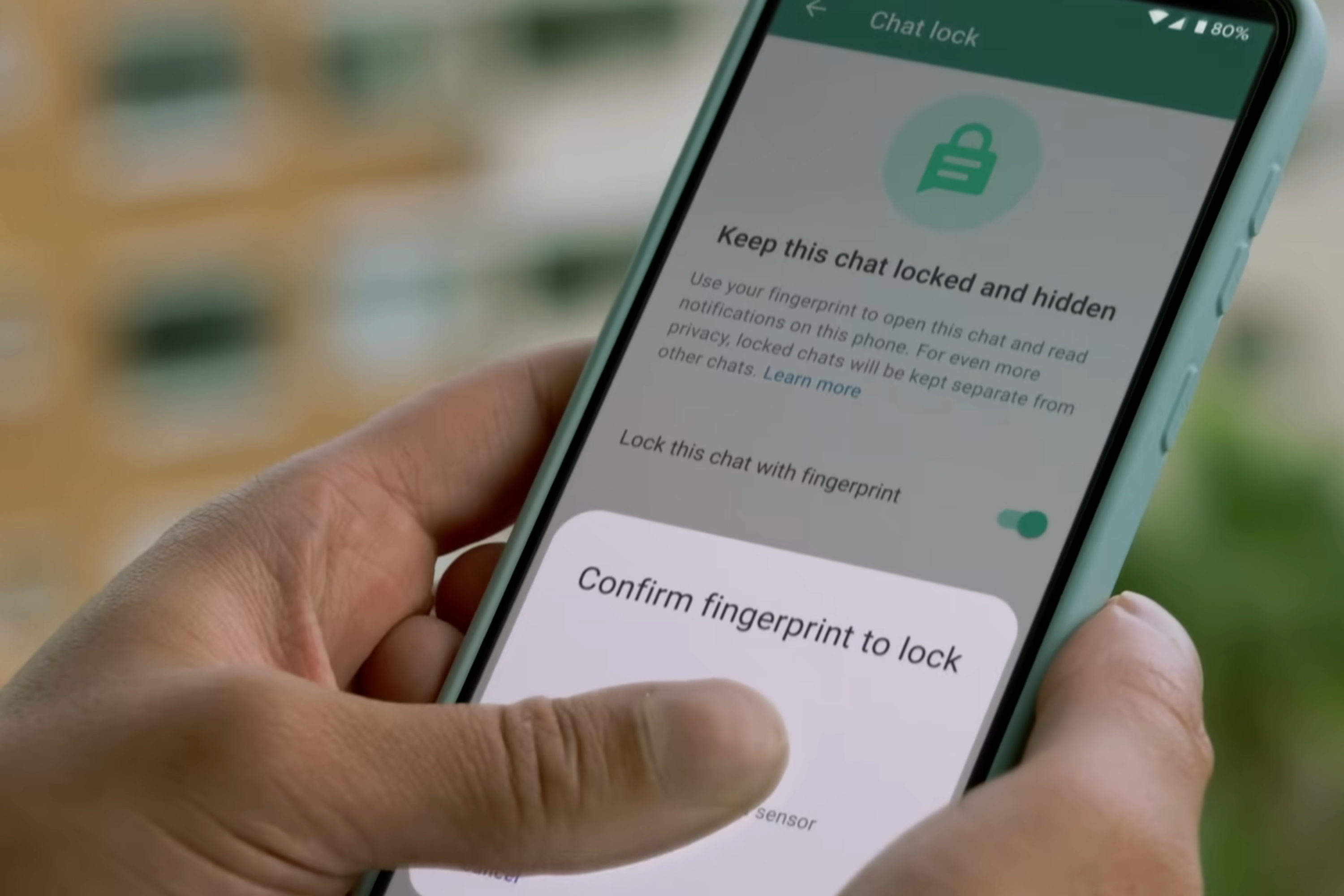 Source: Whatsapp
We've all been in that situation at one point or another where we have to share our phone with someone for whatever reason, and we start to get a little nervous about what might happen. Luckily, there are ways to lock apps on a smartphone, so it doesn't have to be a nerve-racking experience. But if you want to take things a step further, WhatsApp, one of the best messaging apps available, now offers an extra layer of protection called Chat Lock. It gives users the ability to keep chats private, locking them behind a password or biometric scan.
With Chat Lock, users can now take conversations, out of the public inbox and put them in their own folder that can only be seen when unlocked. Whenever a message is received from a user in the Locked chat folder, the incoming notification information will remain anonymous. The Lock folder will also be out of public view, requiring users to pull down on the main chat menu in order to reveal and access it. Adding conversations to the Chat Lock folder is easy, just head into a user's profile, select Chat Lock, verify the selection using a password or biometrics. Going forward that chat will be locked and out of public view.
For now, you'll need to use the same password as your phone, which is a bit of a bummer, but WhatsApp plans to introduce the option to have a custom password in the future. While it's pretty bare bones for now, the company is also looking into adding more features in the future like being able to utilize Chat Lock on companion devices. As you can imagine, moving conversations to the Lock folder is pretty simple, just tap the name of the person you want to add and select the Chat Lock option.