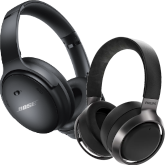 Which headphones should I choose? What to pay attention to when purchasing? Where does ANC become a desirable feature and where does it become an unnecessary addition? Is the application in the headphones a game changer? Which models are really worth your attention? There are a lot of questions like this when buying headphones. Today I will try to answer them and show interesting headphones in different price ranges. We will tell you why sometimes it is worth spending a few zlotys on a higher shelf and why, in the case of very budget audio headphones, being Janusz Cebula is not a good idea. Interested? Then I invite you to the list of the most profitable headphones in 2023.
Author: Mateusz Szlęzak
At the beginning, this article was prepared for a complete layman, as well as for people who already know more or less what they expect, but are not sure of their choice. The text has been divided according to price ranges, and each page will present three models that fall within the set price limit. All headphones received a table with parameters and a paragraph of description about their sound, workmanship, ANC operation (if present in a given model) and possible shortcomings of the model. I had the opportunity to listen to the headphones presented here in person and I will also try to put down on paper my private feelings about specific models, but let you know about them first. So what conditions did the headphones have to meet to get onto the list of headphones for 2023?
Which wireless over-ear headphones should I buy? If you've asked yourself this question, you'll probably find your answer here. We have prepared as many as 24 pairs of the most profitable wireless over-ear headphones for every wallet that are worth buying in 2023.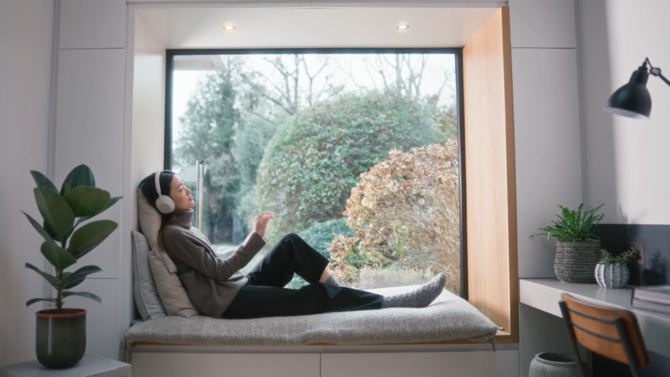 Everything was selected based on six conditions I set, which the headphones had to meet well, in relation to how much you have to spend on them. I would also like to mention that the prices for individual models presented in the tables were given as at the date of writing this article and are the so-called standard prices, i.e. without any promotions, etc. Here are the conditions on the basis of which specific choices were made:
The sound of the headphones – this is the most important criterion, because when buying headphones, we are most often looking for the best possible sound within a given budget. Therefore, I will tell you more or less what the future owner can expect from a given model. I will also add when it is worth using the equalizer to minimize shortcomings.
Supported audio codecs – although support for a wide number of audio codecs is one of the important parameters, it was not the most important criterion in this ranking. Because even if we have excellent wireless transmission technology, if the diaphragms do not sound well, such headphones are not worth buying. That's why the list includes proposals that offer only SBC codecs, but they perform very well and can even outclass the competition in their price ranges.
Quality of workmanship – is an important element of this type of product. This is because there cannot be a situation where the headphone height adjustment system does not work after some time or, worse still, the product may break in this place. I will also pay attention to the material from which the earmuffs and the foams that cushion the headband are made.
Convenience of wearing headphones – this is quite important, because the sound will be dazzling if you have to take the headphones off your head after an hour. In this category, the "breathability" of the earmuffs, the weight and the performance of all types of foam will be important.
ANC operation – if available in a given model, it can be a game changer or a completely unnecessary option that only consumes the battery. When choosing headphones, I was mainly guided by the fact that the active noise reduction system actually added something and was not just a marketing addition, as in the case of the JBL Tune 660NC model.
Equipment and additional possibilities – they are an integral part of the product, especially when we have to pay more than PLN 300 for the headphones. At this point, as much as possible, I focused on ensuring that the headphones on the list offer good quality: covers/cases for the product, cabling and optional applications for managing settings and all kinds of equalizers. However, not all of these features are always applicable to one model. Therefore, when something deviates from the established standards, you will certainly read about it.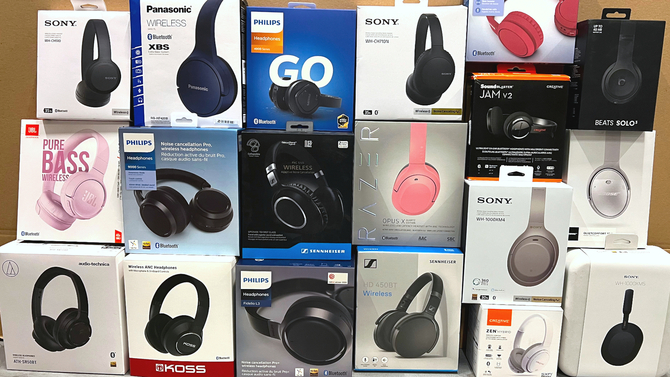 It is worth adding that this form is only a collection of the most important information about the products in a nutshell. Therefore, do not expect full legal tests in this article, because you will find them in the links below the photos. It should also be noted that the suggestions for readers are actually headphones available on the market and therefore you will not find older or barely available models here. I would also like to add here that the market segment up to PLN 100 will not appear in this article. This is due to the fact that headphones up to PLN 200 can often be purchased at good promotions for close to PLN 100. Moreover, in the lowest segment of headphones there are often products that are far from meeting the conditions I set. Without further ado, let's start our review of the most cost-effective headphones in 2023.
Source: PurePC, Shift Delete, Etsy, Bloom Audio, ALPHA-AUDIO