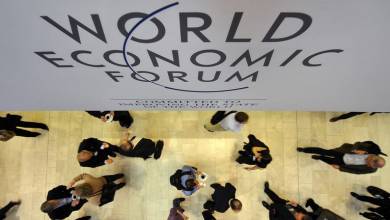 According to the WEF survey, major economies are facing a slowdown due to inflation.
More than half of the leading economists polled by the World Economic Forum (WEF) expect a global recession in 2023. The WEF survey was based on responses from a group of leading economists from international agencies, including the International Monetary Fund, investment banks and multinational corporations.
According to almost two-thirds of respondents, a global recession is likely in 2023, of which 18% consider it "extremely likely" – twice as many as in a previous survey conducted in September 2022. Only one-third of the experts surveyed considered a recession unlikely.
Leading economists forecast "significant regional differences" in the inflation outlook for 2023: 57% of respondents share high inflation expectations for Europe, while only 5% of experts see the same for China. The report revealed that since September 2022, the percentage of respondents who expect high inflation in Europe has increased from 47% to 57% year-on-year.
"The current environment of high inflation, low growth, high debt and a high degree of fragmentation reduces the incentive to invest in growth and raise the living standards of the world's most vulnerable," said WEF Executive Director Saadia Zahidi in a statement commenting on the results of the survey.
The survey comes shortly after the World Bank's latest report, in which the organization cut global growth forecasts for 2023 to near-recessionary levels as many countries grapple with energy, inflation, food and security crises.
Hardware, software, tests, interesting and colorful news from the world of IT by clicking here!