Introduction
Ever since Apple launched its AirPods back in 2016, the competition has picked up the pace and is now offering an incredible range of TWS earphones with ever expanding feature set and at lower and lower prices. Xiaomi takes another shot this year with its Buds 4 Pro earphones, which are more focused on the former than the later.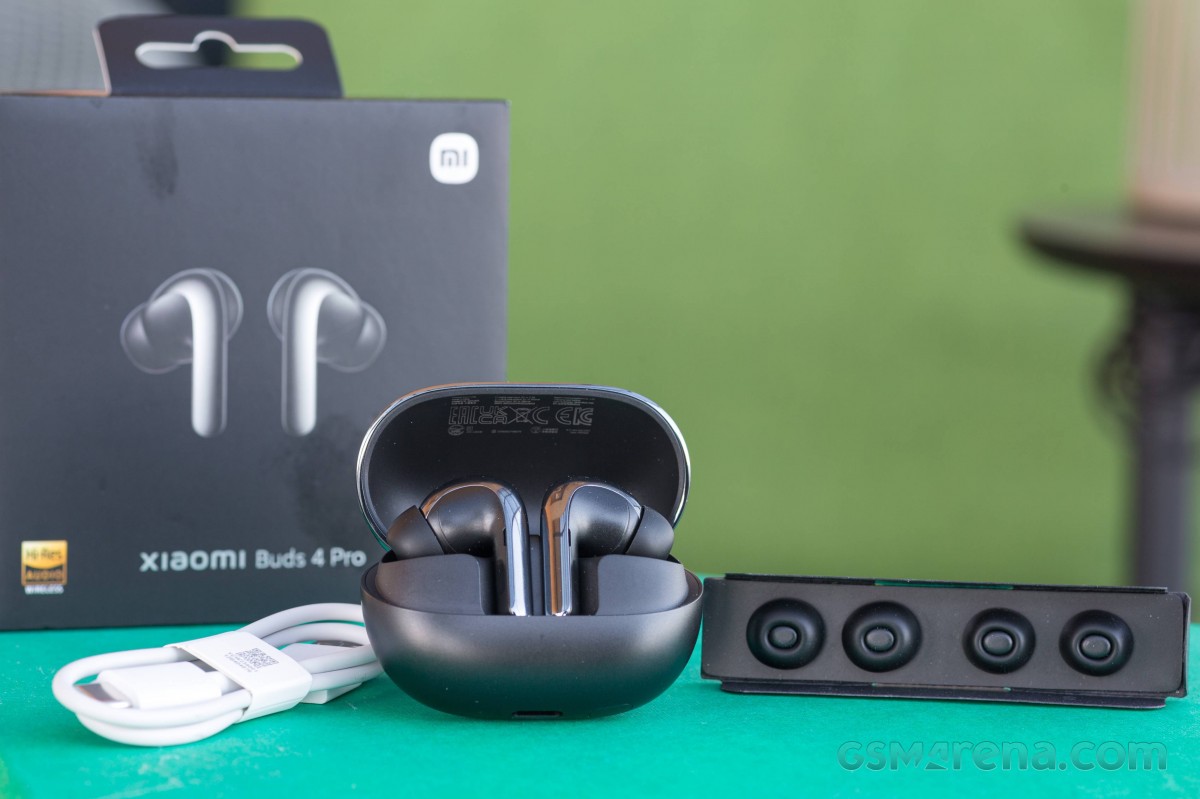 In fact, they come pretty close to the AirPods Pro and ask more than competitors such as OnePlus' Buds Pro 2 or even Samsung's Galaxy Buds2 Pro. At €250, Xiaomi's Buds set themselves a pretty ambitious target. They have all the bells and whistles – high-quality streaming, active noise cancellation, long battery life, dimensional audio, head tracking so there's certainly a lot to explore in this review.
Design
Xiaomi went for a slick, classy design and the choice of colors is formal rather than fun. We got the Space Black version, but there's also a Star Gold one. Both options feature two-tone designs with a matte finish on the bottom and a glossy one on the lid. This bit is somewhat polarizing as some colleagues in the office liked it while others deemed it "too much". Objectively, though, the glossy finish on the lid attracts grease and smudges, which are quite visible too.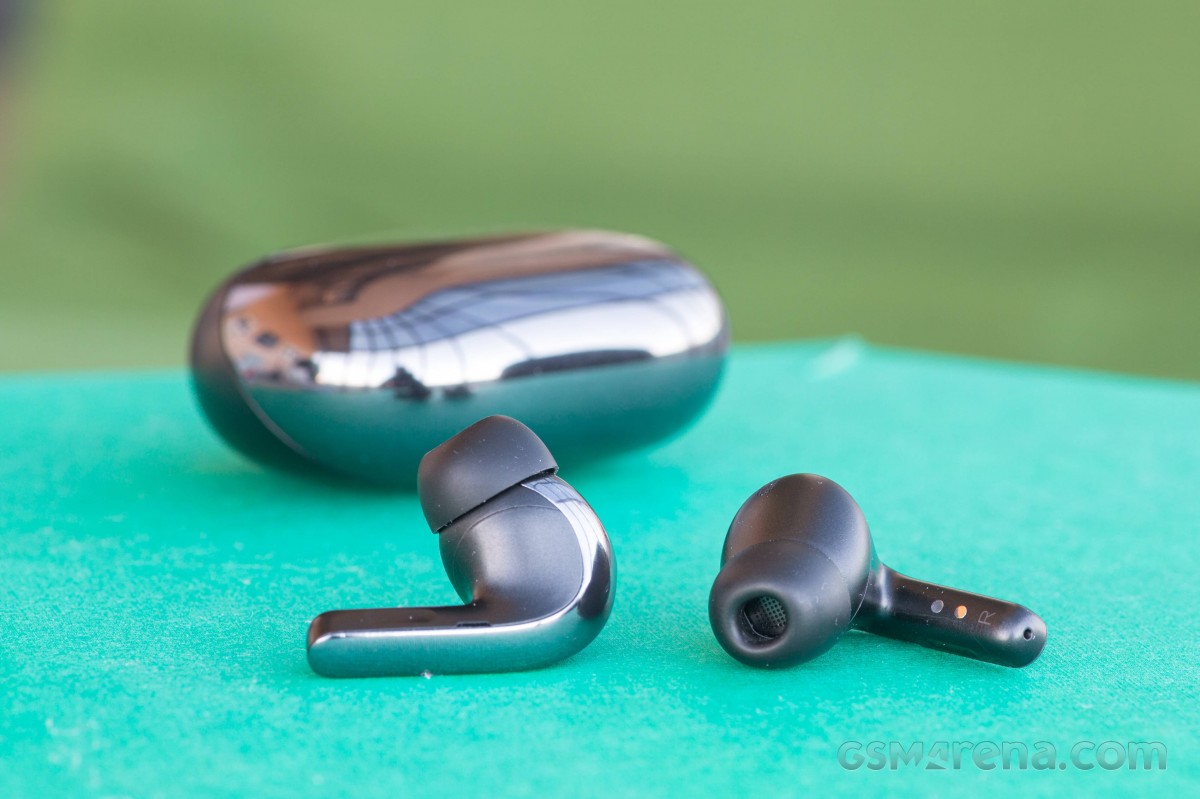 The casing design resembles that of a space capsule and stores the earphones vertically. Strong magnets keep the earphones in their moulds. The same goes for the lid itself, the magnets hold it firmly in place with no wobbling whatsoever.
Near the bottom of the case, you will find the LED indicator showing the battery level and indicating charging progress. There's also a pairing button next to the USB-C connector.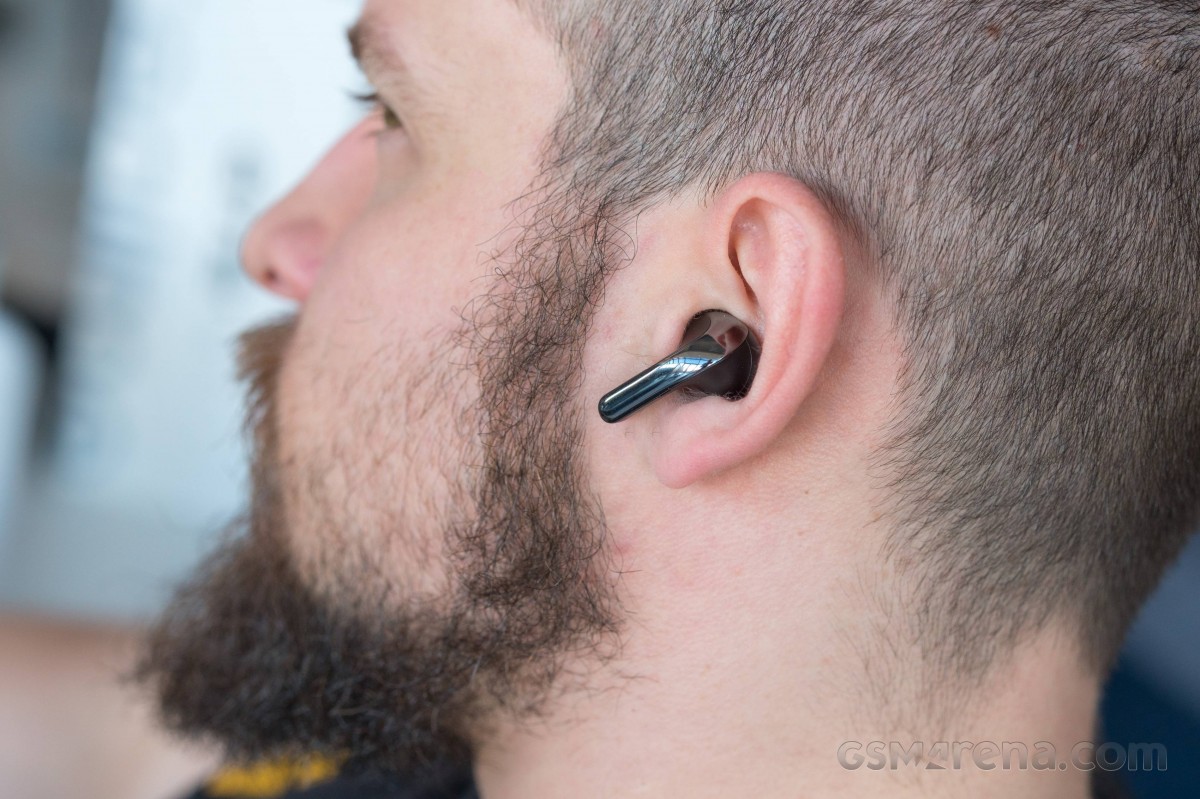 The earphones stand out with an unorthodox design. Yes, they are still shaped like most TWS buds out there, but instead of a curved oval design, the Xiaomi Buds 4 Pro have flat, square-ish stems and just like the case, they adopt the two-tone design. The plastic that faces the ear is matte and somewhat soft to the touch. That's where Xiaomi kept the curves, though, to be more comfortable when inside the ear.
And it works as the Buds 4 Pro are definitely of the comfortable kind. As long as you nail the size of your ear tip (Xiaomi provides three sizes in the retail box) they will never fall off even though we tested them in various demanding conditions.
Then again, just like every in-ear design, your ears will start feeling a bit tired, for lack of a better word, during long listening sessions. Also, in-ear designs are largely a personal thing, as people's ears are not created equal.
Software and features
The Buds 4 Pro can be used without an app, but the Xiaomi Earbuds app from the Google Play repository allows you to access many extra features. You can customize what gestures do on each earphone (double press, triple press, press and hold), turn on and off in-ear detection, voice detection, adjust the mode and level of the ANC and, of course, find your earphones in case you've lost them.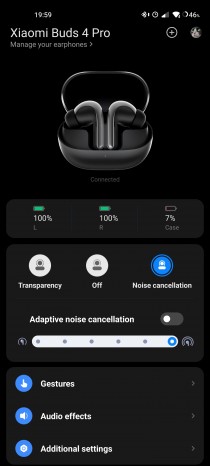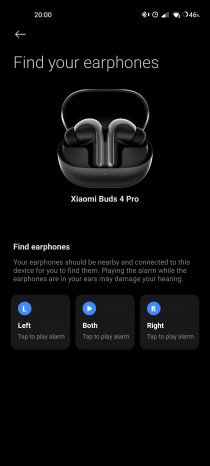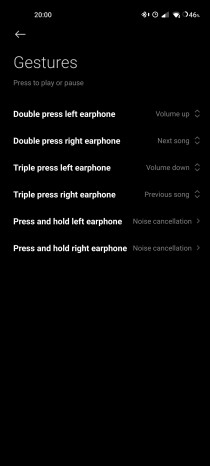 Screenshot from the Xiaomi Earbuds app
The ANC settings are displayed on top and a persistent notification offers quick access to changing the mode. You can pick between Transparency mode, Off and Noise cancellation, which are pretty self-explanatory.
There's also a toggle for automatic noise cancellation, which works great as we didn't find any significant difference between the automatic mode and the ANC being constantly on. The algorithm seems to be doing a good job at adjusting the ANC level adequately, depending on your surroundings. In theory, this should save some battery life since ANC won't be on all the time.
The Voice detection feature was pretty nice to use, especially when someone walks up to talk to you. When the earphones detect your voice, the volume goes down and Transparency mode kicks in so you can hear the other person. It's fairly reliable in a moderately noisy environment but it failed to work properly in a noisy gym, for example. The microphones just struggle to pick up your voice when it's too loud.
Anyway, the mode will stay on as long as you are still engaged in the conversation and you speak up from time to time, but it will automatically turn off after a certain amount of time that you can adjust.
The buds are a hit or miss with the wear detection too. They will sometimes fail to pause your musing when removing either earphone.
The ear tip fit test plays a sound when wearing them and determines whether the tips are the right fit for you or not. We suspect that the external microphones try to pick up potential sound leakage.
There's also the head-tracking feature, which is active when Dimensional audio is on and does a solid job of adjusting the volume as you look away from the phone.
Now it's time for one of our biggest complaints – the wear detection. The software would often turn off ANC even though both earphones were in place and playing music. Removing and then putting back on either of the buds will fix the issue, but it's quite annoying.
Audio quality
The Buds 4 Pro are equipped with 11mm dual-magnet drivers and when it comes to audio quality, there's not much to complain about. Hi-Res audio streaming using Sony's LDAC codec is supported with up to 990 kbps, 96 kHz/24-bit.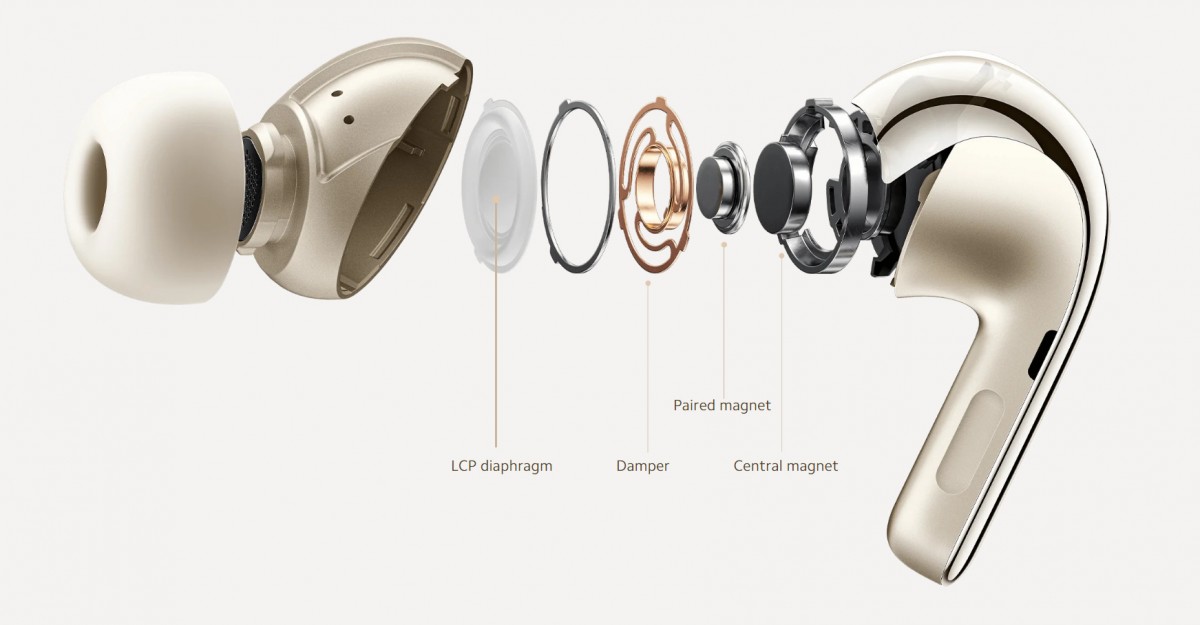 We've tested them across many music genres and they all sound great. Which isn't usually the case with tiny buds like these. Manufacturers often try to tune their earphones for more bass-heavy genres.
That's not the case with the Buds 4 Pro. While bass was decently reproduced, vocals are clean and high-frequency sounds are crisp even at high volumes.
Acoustic music and tracks with plenty of musical instruments also sounds clean.
The Dimensional audio feature may help with immersion, especially if you play a live concert recording or when watching a movie, but the overall quality drops significantly. We didn't like how everything sounded distant and high-frequency sounds became rather muffled.
This feature is supported only by a handful of Xiaomi phone for now – the Xiaomi 13, 13 Pro, 13 Lite, 12X, Mi 11i, Mi 11 and Mi 11 Ultra, but more should get it in the future.
To our surprise, there's little interference coming from the noise cancellation mode. You really need to look for subtle changes to notice the difference. With the ANC off bass sounds lightly less roomy as if you are listening in a small, echo-friendly room.
Note that these are really subtle changes to the overall sound quality, which is great news as ANC is known to interfere quite a bit with music. Xiaomi has struck a pretty good balance here.
Noise cancellation
Xiaomi says that the Buds 4 Pro can suppress noises up to 48 dB, but the reality behind that rating is a bit more nuanced. As most of you know, noise suppression works best with constant, low-frequency sounds, while sudden high-pitched sounds are not suppressed.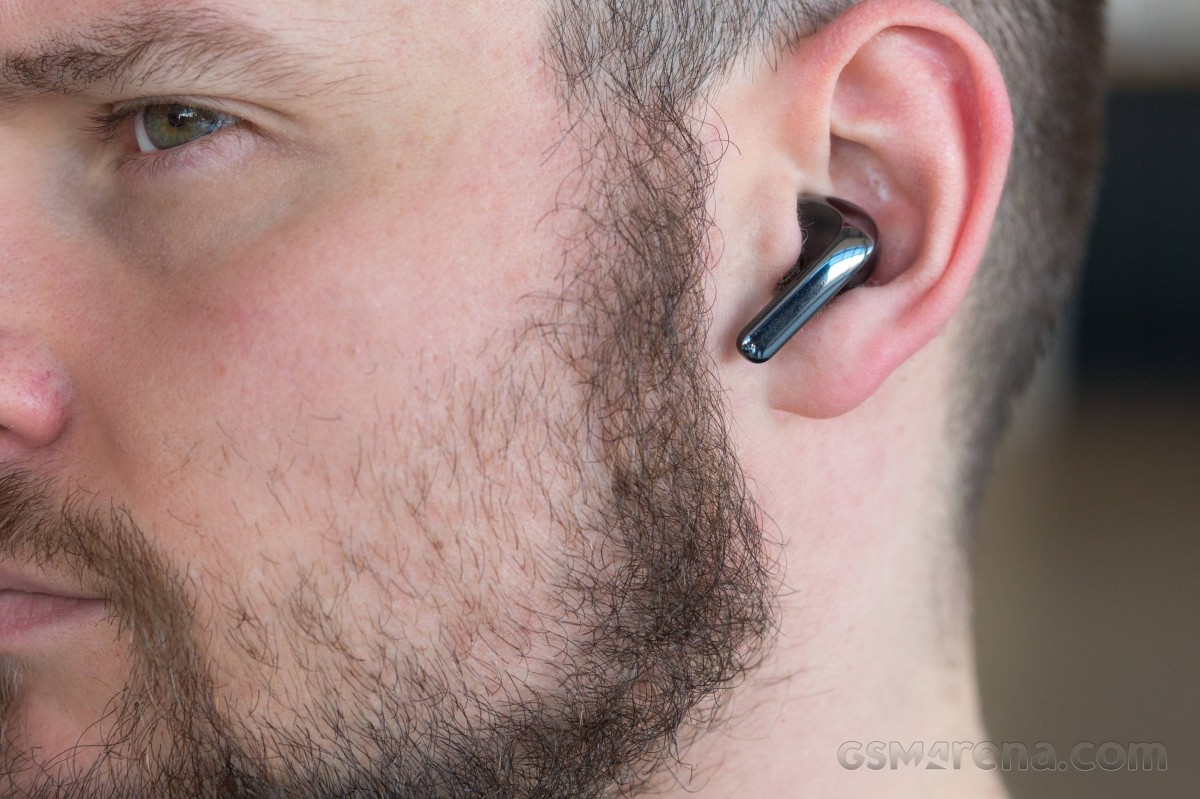 The Buds 4 Pro use three mics (on each earphone) to pick up the ambient noise, while a Voice Pick-up Unit (VPU) is constantly listening for your voice during calls and when the Voice detection feature is on.
An addition to the hardware improvements, the buds also feature a smart AI-powered algorithm that eliminates wind noise of up to 32.4 km/h during phone calls. We can say that this feature works well in mildly windy conditions, but don't expect wonders.
In any case, we found the noise cancellation to work adequately, even in loud environments. For instance, your regular gym noise and its often annoying music are suppressed very well. The metro and noisy public transport are also hard to hear over the music you listen to. Only cars passing by you on the street may get through the noise canceling. We also put the ANC against a fairly loud vacuum cleaner and the buds handled that greatly.
Microphone
The microphone performance is excellent across the board. Only loud environments with some strong wind on the side may interfere with your phone calls. But the usual street noise or a gym environment didn't interfere with your conversations. Rarely do we see such good phone call performance from small TWS buds.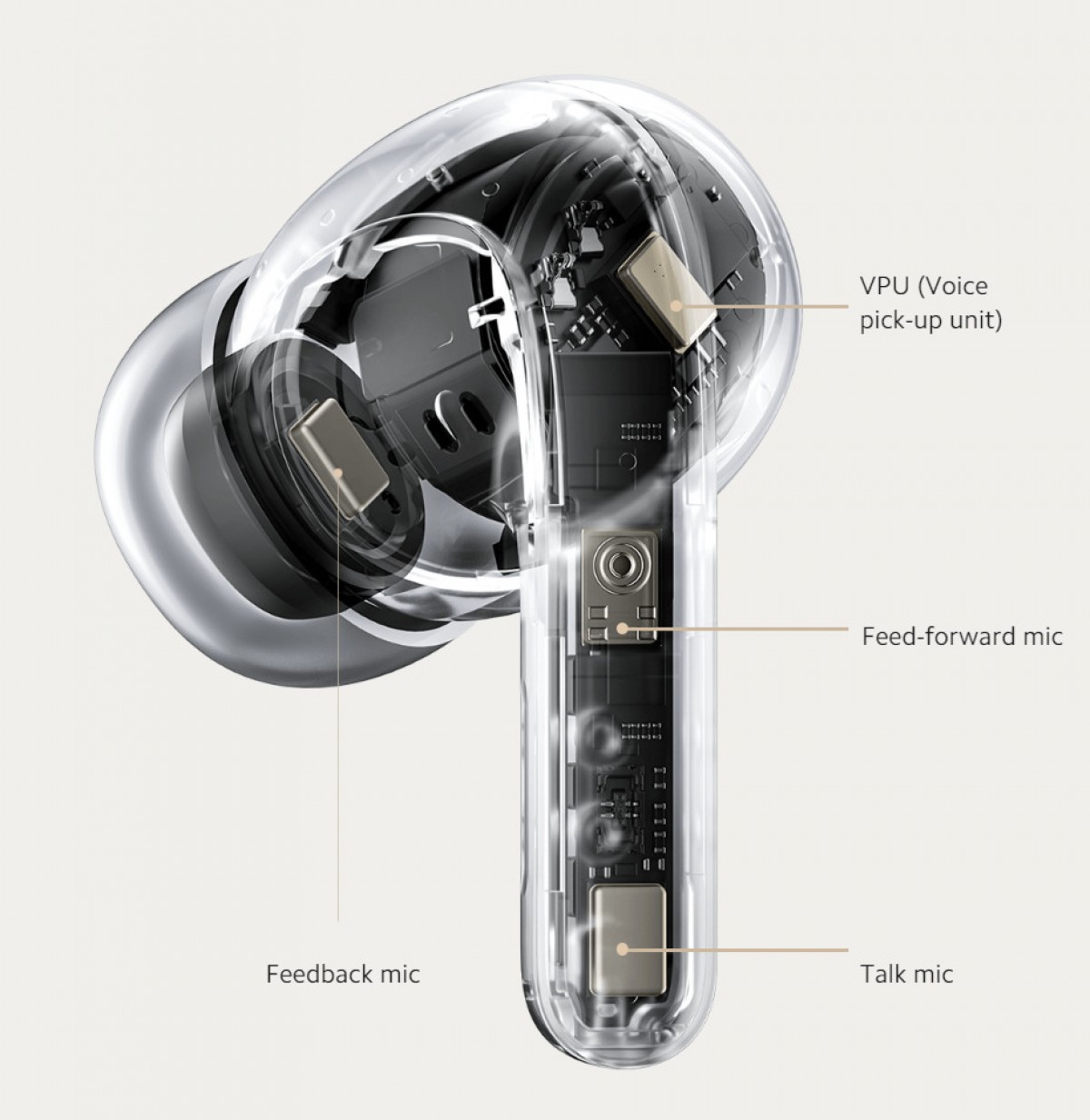 Connectivity
The Xiaomi Buds 4 Pro connect over Bluetooth 5.3 LE, which is what you'd expect from modern TWS headphones. The buds support LDAC, SBC and AAC streaming codecs. LDAC supports up to 990 kbps audio streaming with 32-bit audio depth, as long as your phone supports it. If it doesn't, it will drop down to AAC.
The earphones also support multi-device pairing in case you want to stream music from your laptop, for example, and still want to take in calls using your phone.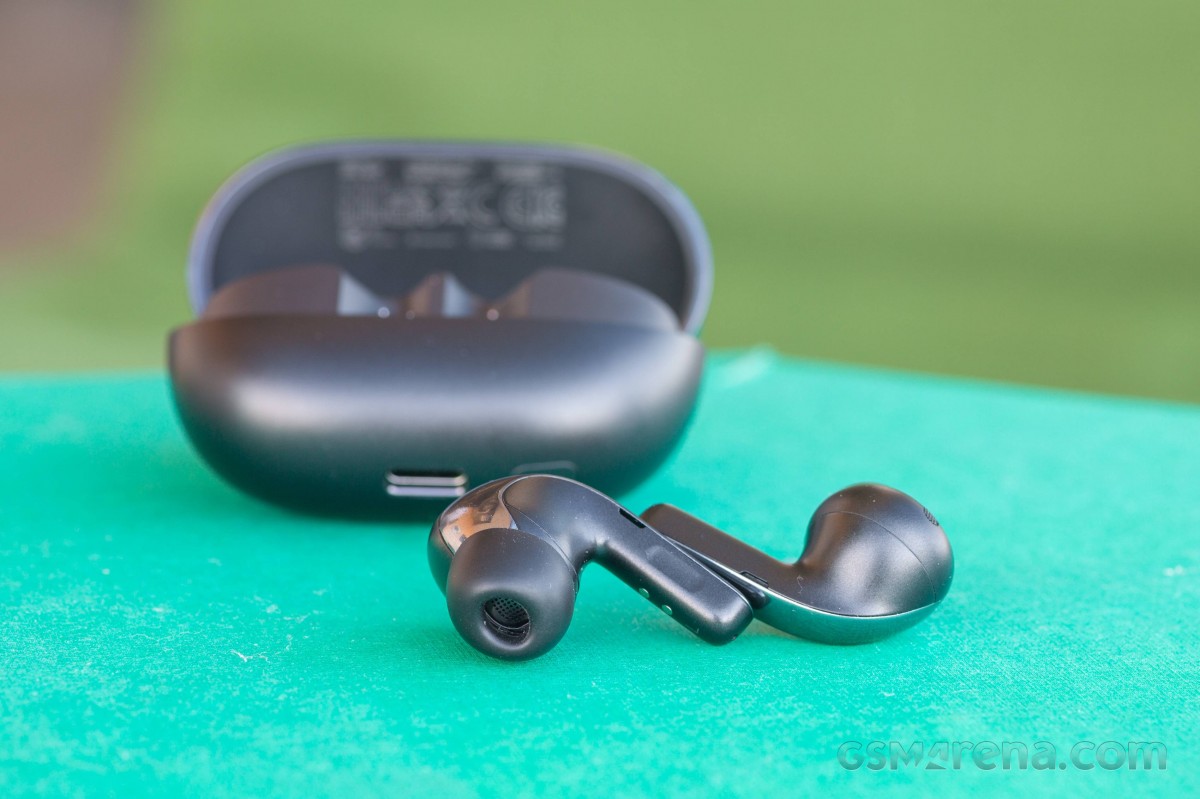 When it comes to actual connection performance, we are not impressed. The advertised 10-meter range is true only when the smartphone is in a clear line of sight. You will need to carry your phone around the apartment if you have more than a couple of rooms. We've also experienced random hiccups and cut-offs when walking down the street with the phone in the pocket. We were unable to determine the cause, but it happened only when ANC was on. Still, we are unsure of the cause.
Either way, these issues, along with the in-ear detection, are probably easy to fix with a future software update and may well have to do with the pre-release status of our pair.
Battery life and charging
Each earbud has a 53 mAh battery, while the case provides an additional 565 mAh capacity. That's pretty standard for a high-end pair of buds, but the Buds 4 Pro have one big advantage over its rivals – the case can be charged with a cable and wirelessly. It supports standard Qi charging, so the buds should be compatible with most chargers and phones that support reverse wireless charging.
In our experience, the case, along with the earphones, charge really fast. Xiaomi claims that just 5 minutes of charging will give you 3 hours of continuous playback and that seems to match our experience.
Unfortunately, the actual battery life we got out of the buds is considerably lower than the advertised 9 hours of listening or a total of 38 hours after you factor in the case recharging. Admittedly, Xiaomi tested the buds when streaming music with the AAC codec that's easier on the battery and all other features, such as ANC or Dimensional audio, were turned off.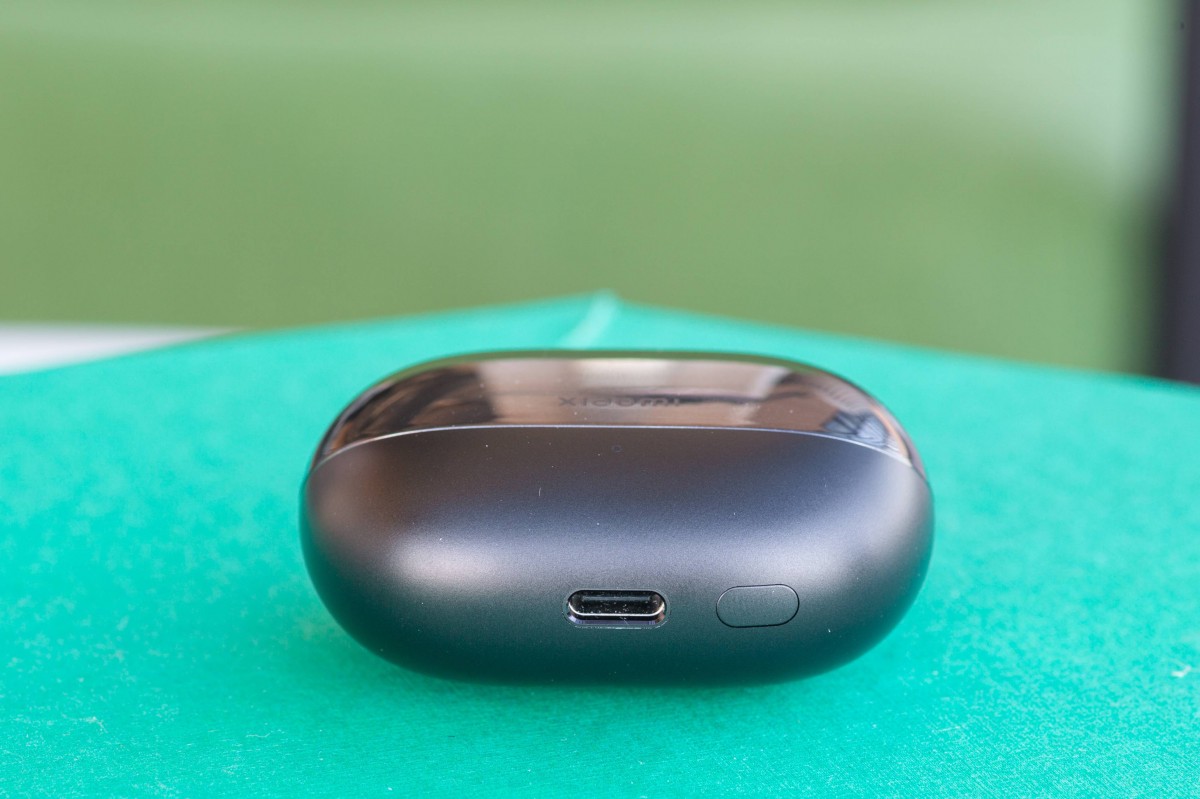 We streamed our music in LDAC with ANC turned off, though, and we got 6:20 h and 5:20 h, depending on the individual bud. Yes, you read that right. For some reason, the right bud discharges considerably faster, leaving a 16% gap at times.
While these results are far from the advertised, they are still very solid. Most competitors seem to offer similar battery life with the Pixel Buds Pro being the only exception to the rule. They can go for more than 7 hours straight with ANC on or 11 hours without.
The charging case provides approximately 3.7 charges, which puts the total music playback time to a little more than 20 hours.
Competition
Competition has grown in the past couple of years and there are quite a few high-end options for you to choose from, but we will focus on the ones we've actually tested.
We've already mentioned the Pixel Buds Pro, which are now selling for a little over €150 and have better battery life. The Samsung Galaxy Buds2 Pro are also in the mid-€100 these days and offer similar audio quality and solid ANC.
Huawei's Freebuds Pro 2 can be found for even less and they too have exceptional sound quality and decent battery life.
The recently released OnePlus Buds Pro 2 are also an option, albeit a bit pricier than the rest, asking €169. But even at that price, OnePlus' buds seem like a great deal because the Xiaomi Buds 4 Pro are priced at a whopping €250. This is straight-up Apple AirPods territory and Xiaomi's option will have a hard time competing.
Verdict
The Xiaomi Buds 4 Pro have a number of things going for them. Perhaps the most important factor to consider is their sound quality, which is truly exceptional. There's little to complain about and even with ANC on, the sound quality is still excellent. Design is also nice, microphone performance is really good in most environments, the battery life is decent and we like the charging versatility.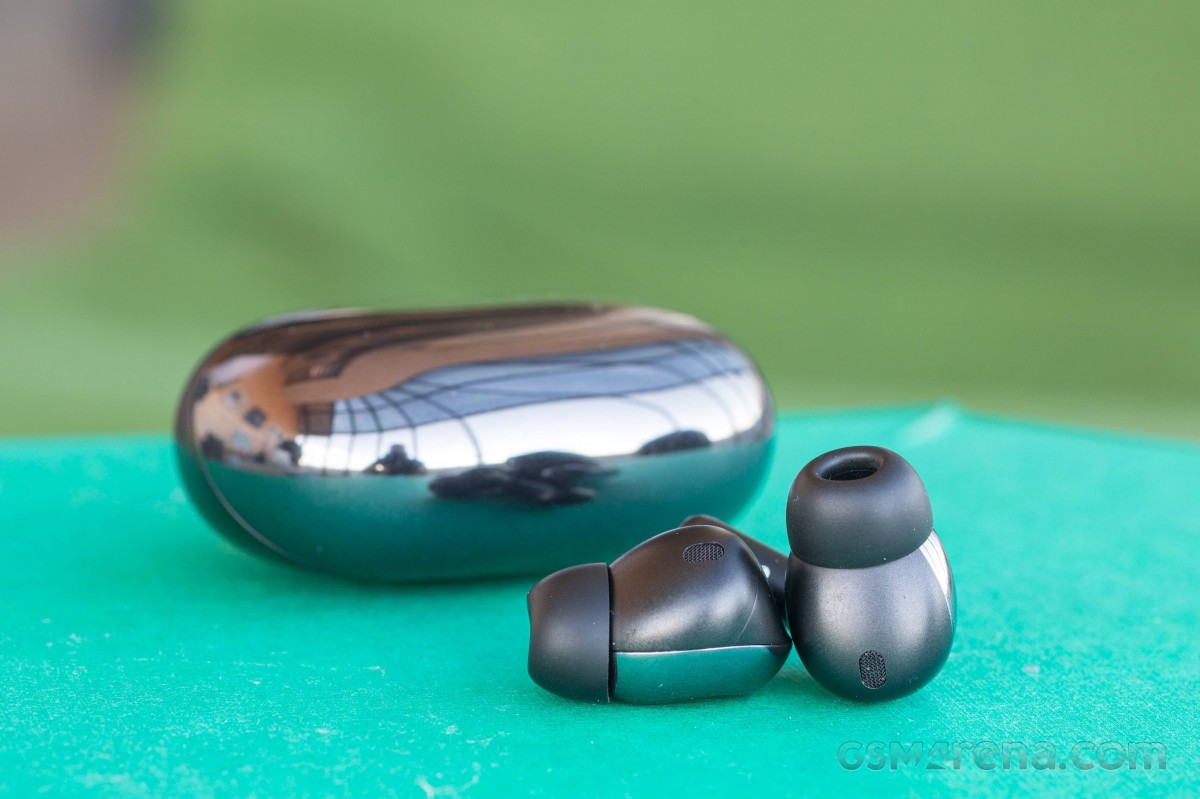 On the other hand, the software issues we've encountered, like the in-ear detection, the cut-offs, the rather limited Bluetooth range and the voice detection keep us from giving the Xiaomi Buds 4 Pro an outright recommendation. Also, the hefty price tag is hard to swallow and we feel the buds need to go shed almost €100 to become lucrative.
The good news is that pretty much all of the issues we encountered are software-related, so future firmware versions will surely address most of them. And knowing that Xiaomi frequently runs sales on its products perhaps these can become a bargain in the not-so-distant future.