Indian cricketer Natarajan has built a cricket ground under 'Natarajan Academy' in his native village Salem Chinnapambatti. Cricketer Dinesh Karthik inaugurated it today.
Actor Yogi Babu, 'Cook with Komali' fame and others participated in the event as special guests. Then Natarajan bowled and actor Yogi Babu batted and both enjoyed playing. Speaking at the press conference, actor Yogi Babu said, "I am also a cricketer who has played at the state level. Today's generation can definitely achieve it if they continue to travel towards their dreams with determination. I also have a desire to build a cricket stadium like this and produce many cricketers like Natarajan. By the grace of God, it should happen as soon as possible."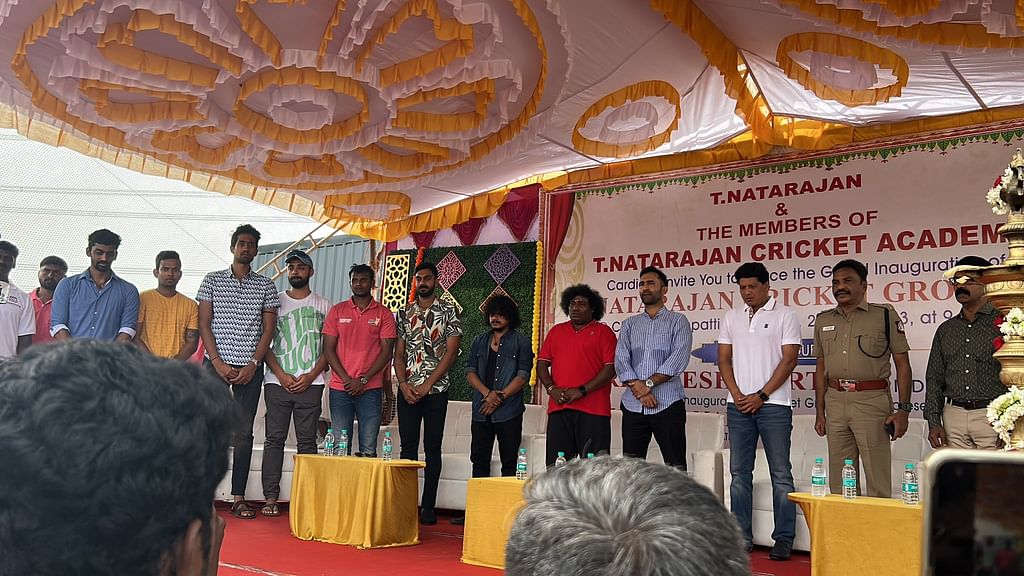 Many Tamilnadu players are playing well in series like IPL, TNPL. Tamilnadu star players like Washington Sundar, Varun Chakraborty, Vijay Shankar, Murali Vijay, Dinesh Karthik are heroes of hope for the coming generations.
My favorite cricketer is Virender Sehwag. I also like Natarajan a lot. I generally like people who are struggling and come from simple backgrounds. My next film is based on cricket. Shaan, who shot 'Pommai Naayaki', will direct the film," he said.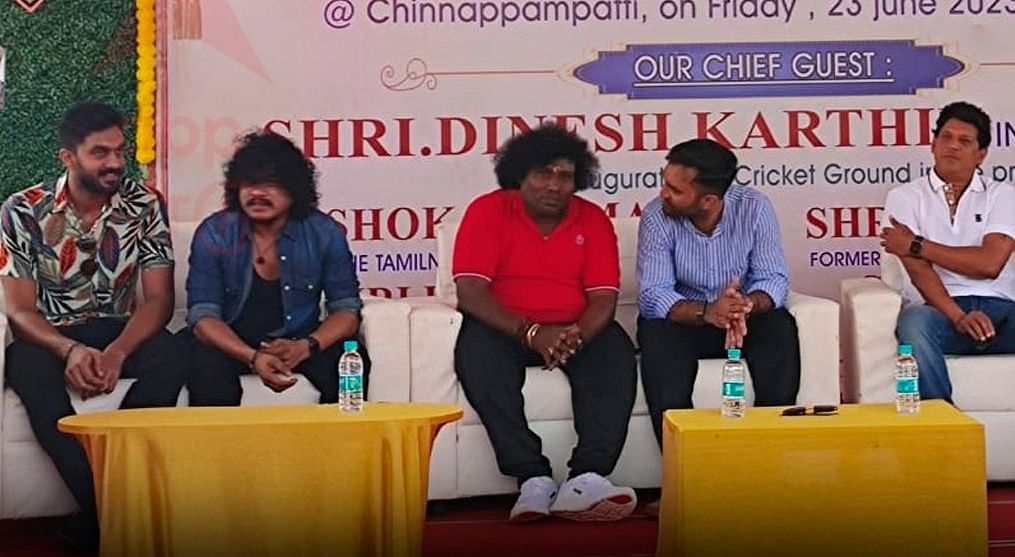 Also, talking about actor Vijay giving certificates and incentives to the students, Yogi Babu said, "Vijay praised the students who passed and encouraged the students who did not pass. I am happy that he said that we should not take money for voting. We have clearly said this in the film `Mandela'."