Vedika is one of the most sought after actresses in Tamil cinema for her natural acting and dancing skills. She made her acting debut in the movie Muni starring Raghava Lawrence.
Although he continued to act in Tamil and Malayalam, he still did not get a place of his own. Following his film Kanjana 3 in Tamil in 2017, none of his films have been released in Tamil for the last 5 years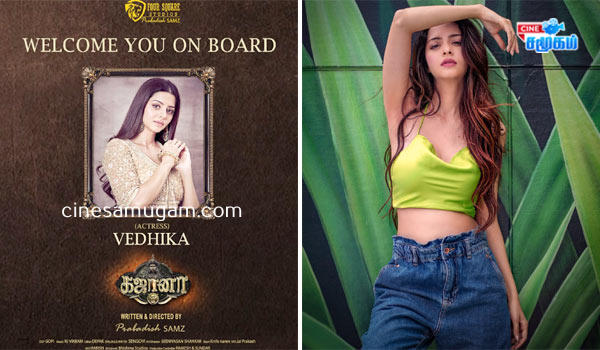 Vedika is currently playing the lead role in the film Kazhana. The film is based on the concept of searching for hidden treasures long ago.
The film is directed by Prabhatish Sams. In this film, Vedika plays the leader of a treasure hunting group. Also Yogibabu and Mottai Rajendran are playing the lead roles in this film. Yogibabu plays the host of YouTube. The director said that most of the scenes in the film were shot in the jungle and that the stage has a lot of action scenes.
Other News:
On social media: