To participate, you will need the Tesla smartphone application.
Although at first hearing it sounds like some internet pyramid scheme, the news is true: Tesla has decided to raffle off one of the first mass-produced Cybertruck pickup.
The special offer was spotted by a Tesla owner in the company's smartphone application, which can be used to control the car to a limited extent, without sitting in it. For example, it can enter the garage by itself, all you have to do is press a button in the mentioned app.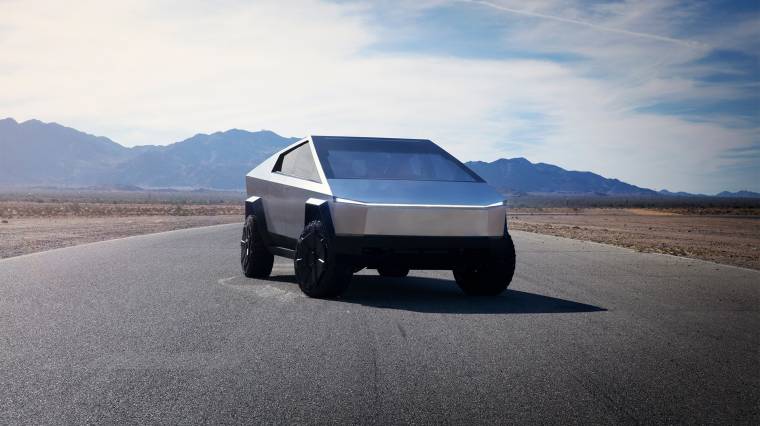 The Cybertruck raffle has recently appeared on one of the software's interfaces, as they say, anyone can join the raffle, the winner will be chosen randomly.
The lucky one can be the happy owner of one of the first commercial Cybertrucks. There is no need to reserve a Tesla to participate, and there is no cost to participate. In fact, as they say, everyone can enter the prize draw as many times as they like.
NEW: Tesla has revamped the Referral program and introduced a new loyalty program! Here's what you need to know

• S/X: 3,500 credits (referrer)
• 3/Y: 2,000 credits (referrer)

• S/X: 6,000 credits (loyalty)
• 3/Y: 3,000 credits (loyalty)

• New Cybertruck raffle for 500! pic.twitter.com/4pgbFS6paA

— BabyTesla (@BabyTesla3) May 12, 2023
However, they still limit the number of participants with one small thing, because so-called Tesla credits are required for the raffle ticket. These are part of Tesla's loyalty program, which can be obtained, for example, if someone recommends the company's cars to a friend. If the recommendation leads to a successful purchase, credit points are credited in the recommender's Tesla app.
A Tesla Model S or Model X is worth 3,500 credit points, while a Model 3 or a Model Y is worth 2,000 credit points. You can get a piece of the raffle tickets for 500 credits. Thus, although money really does not change hands, the claim that you can participate in the prize draw for free is a bit lame.
By the way, credit points can be obtained not only by recommendation, but also by shopping in the Tesla webshop. You don't necessarily have to buy a complete car, if someone already has a Tesla in their garage at home, you can also buy a solar roof or a Tesla T-shirt.
However, Tesla's loyalty program has been a bit choppy in recent years, and although there are serious success stories – for example, a user named Andy Slye was able to get two Tesla Roadsters in two months, but there were also people whose referral code was simply deleted by the company. Tesla canceled the program in 2021, only to start it again this year.
We still have a lot to tell you, you can find everything interesting here!