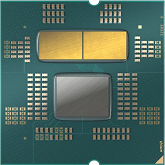 This year, we don't expect any big launches from AMD in the context of consumer PC processors. The manufacturer is currently preparing for the premiere of EPYC Bergamo server processors (up to 128 Zen 4c cores) and EPYC Genoa-X (Zen 4 + 3D V-Cache), as well as Ryzen Threadripper 7000WX systems based on the Zen 4 microarchitecture. generation – Ryzen 8000 from the Granite Ridge series, which will benefit from the Zen 5 microarchitecture. New information about them has appeared on the web.
According to unofficial information, the next generation of processors from AMD (Ryzen 8000) from the Granite Ridge series will again offer from 6 to 16 cores and a TDP of 65 W to 170 W.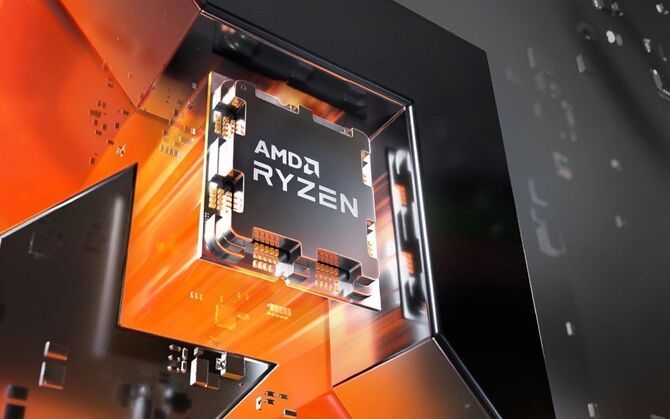 Moore's Law is Dead published AMD's 2022-2025 release plan on its channel. This is a slightly older document, because some dates have become outdated in the meantime. Nevertheless, the material shows what exactly AMD has in its plans, both in terms of server and consumer processors. We are most interested in the bottom part of the screen, where there is information about the Raphael and Granite Ridge series on the AM5 platform. The former has already entered the market, while Granite Ridge is currently being developed. In this case, we are talking about Ryzen 8000 processors, which will use the Zen 5 microarchitecture. According to the information so far, Zen 5 will be much more rebuilt in relation to Zen 4 than Zen 4 was in relation to Zen 3.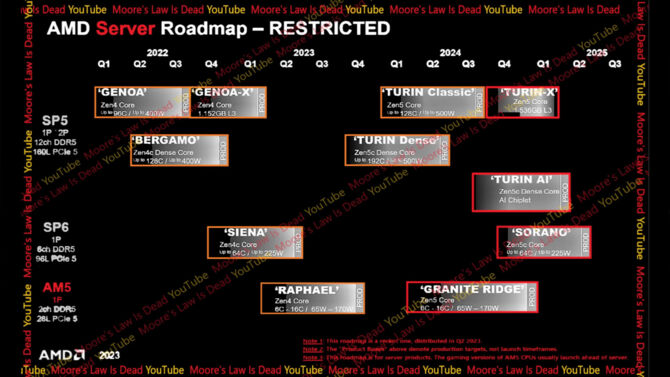 According to the published release plan, the Granite Ridge series will offer from 6 to 16 Zen 5 cores, so in this respect it will not differ from previous generations. The TDP factor will also remain unchanged. Depending on the systems, it will be from 65 W to 170 W. These units are also to be equipped with 64 MB L3 cache and 16 MB L2 cache – we are talking about the highest processors in the hierarchy with 16 Zen 5 cores. The publishing plan also presents assumptions about for the future generation of EPYC Turin (Zen 5) server processors. Regular systems will offer up to 128 cores and a TDP of up to 500 W. EPYC Turin-X will also be released later – this generation will use 3D V-Cache, and the L3 cache capacity will be up to 1.5 GB (EPYC Genoa-X will offer up to 1152MB). The Zen 5 microarchitecture will also be used in three other series – "Turin Dense" (up to 192 Zen 5c cores), Turin AI (server processors with embedded AI chiplet) and Sorano, which is the successor of the Siena series (up to 64 Zen 5c cores).
Source: Moore's Law is Dead, VideoCardz